NC State's Special Season was Possible Because of Al Freeman's Special Season
NC State's first year under Kevin Keatts was a special one.
Allerik Freeman's special performance yesterday in the Wolfpack's 83-94 loss to Seton Hall in the first round of the NCAA Tournament was a glimpse of why the Wolfpack were able to exceed expectations in a major way this season.
Freeman scored 36 points against the Pirates, which is the 2nd most points ever scored by an NC State player in an NCAA Tournament game (4 points behind David Thompson's record 40 points). He was 12 of 19 from the field and 6 of 8 from three.
This game wasn't an anomaly for Freeman. It was fitting that it was his best game of the season, and aguably the best game of his career, but Freeman showed up in big games like this all season long.
This team didn't know who they were or what they were capable of early in the season, but that all changed against #2 Arizona down in the Bahamas. Who led the charge? Freeman.
He had one season left to show the world what he could do, and in only his 5th game with NC State, he did just that, scoring 24 points in the Wolfpack's signature win.
On January 27th, Freeman put together one of the most iconic performances ever by an NC State player against rival UNC, and to put a cherry on top, it came in the Dean Dome. He earned national player of the week honors for dropping 29 on the Heels, going 7-of-7 from three-point land.
In NC State's 5 Top-25 wins, Freeman averaged 21.4 points per game.
The Wolfpack was picked to finish 12th in the ACC in Kevin Keatts first year. No one expected a big year, and the failure to do so wouldn't have been held against Keatts. He was implementing a new system. There were a lot of new faces to the program, and the faces that were familiar hadn't been significant contributors for the Wolfpack in the past. This team lacked depth.
There many reasons that NC State had the special season it had, but it would have been impossible without Freeman.
This team didn't have a player that exuded confidence. It didn't have a player who wanted the rock in their hand. It didn't have a player that was a natural scorer. A player that could create their own shot. A player that could take over the game if need be. A player that was clutch.
That player on this team was Allerik Freeman.
For his final year of college basketball eligibility he moved back to his home state and took a chance with a new program with a first-year coach. It paid off. The 4-Star high school prospect that never really flourished at Baylor, did so at NC State, leading the team in scoring with an average of 16.1.
NC State fans should be forever grateful to Allerik Freeman. Instead of being what easily could have been a transitional rebuilding season, he helped Kevin Keatts resurrect NC State now, instead of later.
Allerik Freeman deserves to get paid to play this sport somewhere in my opinion, and he proved that at NC State. I'm glad he was a part of NC State's story, and we were a part of his.
Thanks Allerik.
Andy Katz Ranks NC State's Markell Johnson as the #4 Player in the ACC
NCAA.com's Andy Katz released a podcast two days ago previewing the 2019-20 ACC Men's Basketball season, and he thinks that NC State Senior Point Guard Markell Johnson is the 4th best player in the conference.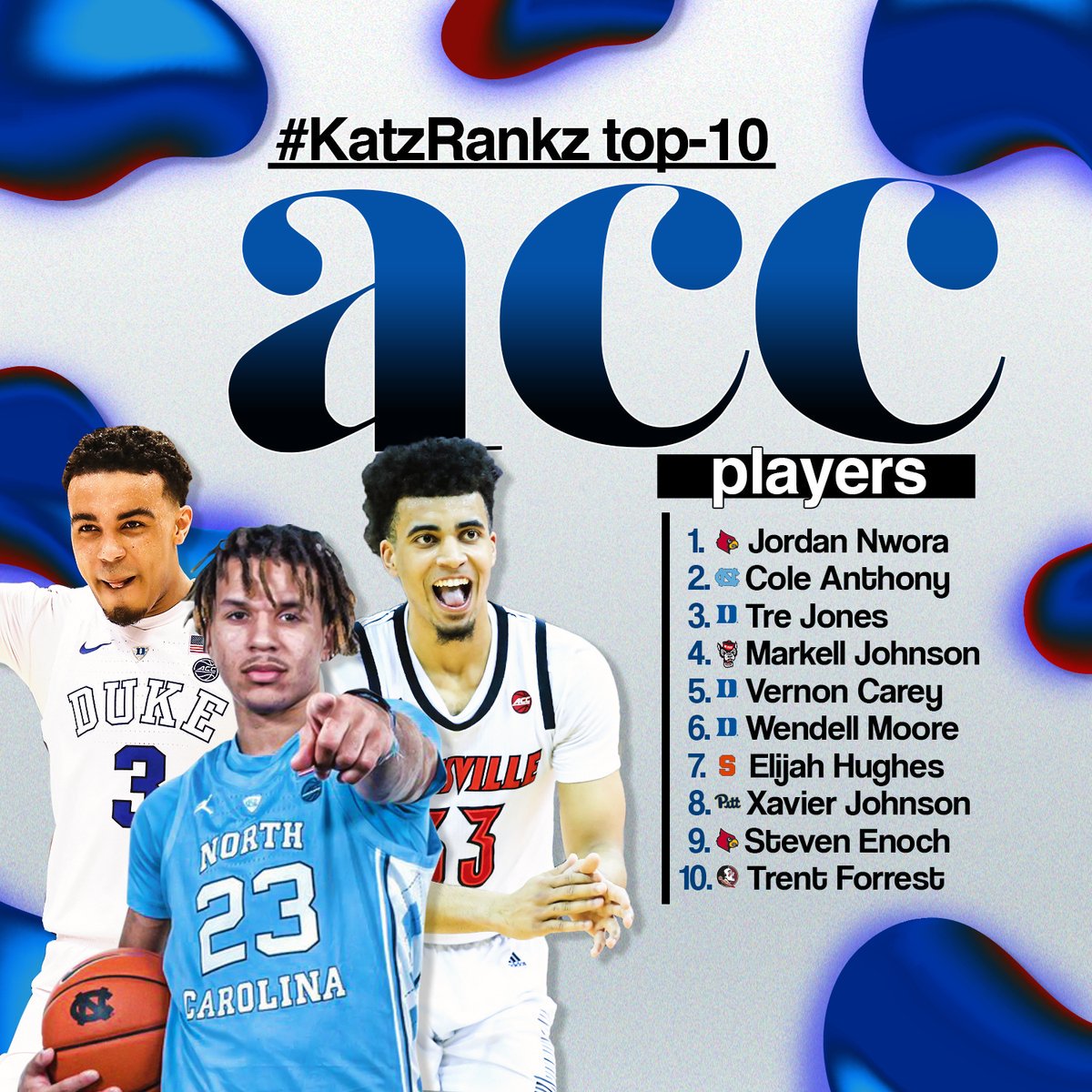 Here's what Katz had to say about Johnson in the Top-10 breakdown on the podcast.
"He's a stat stuffer. If NC State goes to the NCAA Tournament, Markell Johnson will lead them. At ACC Media Day told me that he needs to come more out of his shell. He knows that. To be much more demonstrative. Kevin Keatts is putting it on him to become a player like that." (Katz)