Seahawks Offered 2nd Round Pick for Jacoby Brissett
According to NFL.com, the Seattle Seahawks offered the Indianapolis Colts a 2nd round pick for former NC State quarterback Jacoby Brissett.
The Colts rejected the overture, in keeping with owner Jim Irsay's early August declaration that his organization would not part with "the best backup quarterback in football," even if the offer was as steep as a first-round pick. (NFL)
The interest in Brissett isn't new. On the day of the 2018 NFL Draft earlier this year, two teams tried to work out a deal with the Colts for Brissett.
With Andrew Luck injured last season, Brissett played in all 16 games (starting 15). He completed 58.8% of his passes for 3,098 yards, throwing 13 touchdowns compared to 7 interceptions.
Under Brissett's rookie contract, he will earn $735,076 for 2018 and is scheduled to earn $890,114 in 2019.
Though Luck is back in the fold, his health is far from a guarantee. The Colts are wanting to keep the best insurance possible, and they believe that's found in Brissett, who they think is the best backup quarterback in the NFL, and he comes at a low cost.
Philip Rivers Tied for 2nd Best Odds to Win 2019 NFL MVP
Football season is creeping up on us, and Vegas is itching for people to chuck money their way. According to some very early betting lines, NC State legend, Los Angeles Chargers Quarterback Philip Rivers is tied for the 2nd best odds to win the 2019 NFL MVP Award.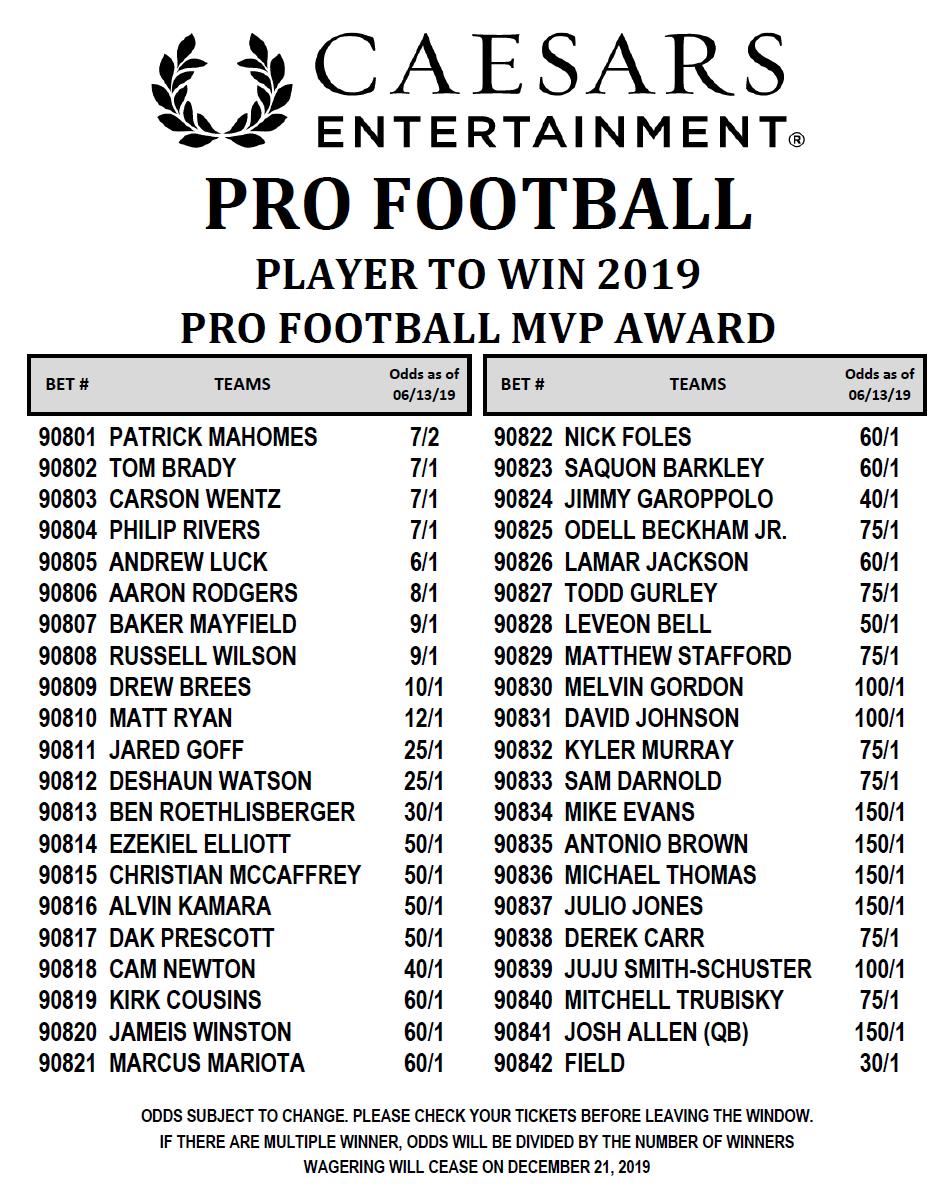 At the age of 36, Rivers' QB Rating of 105.5, 32 touchdowns, and 68.5% completion percentage, were all tied for the 2nd best marks of his 15 year career.
Last year Rivers ranked 8th in Completion Percentage (68.3%), 8th in passing yards (4,308), 6th in passing touchdowns (32), and 5th in QB Rating (105.5).
Rivers led the Chargers to a 12-4 record last year.