NC State's 2018 NFL Preseason Week 2 Report: 8/20/18
Last night two former NC State football players suited up together for the Indianapolis Colts in their 19-20 loss to the Baltimore Ravens to close out Week 2 of the NFL 2018 Preseason.
Andrew Luck is still shaking off the rust, but former Wolfpack quarterback Jacoby Brissett (3rd Season) looked the part of a starter, completing 14 of his 23 pass attempts for 172 yards.
Pinpoint pass.
Incredible grab.

Brissett to undrafted rookie Steve Ishmael! 👏 #BALvsIND pic.twitter.com/aYjRC5vj5v

— NFL (@NFL) August 21, 2018
Jacoby Brissett is a top-32 NFL QB right now. His play last season was incredibly under-appreciated.

And for the #Colts, he's under contract for two more years on a rookie deal. Best Luck insurance they could have.

— Eric Galko (@OptimumScouting) August 21, 2018
Man, Jacoby Brissett is a man out there! All kinds of guys wrapped around his knees and he's still get the ball downfield with power

— Trai Essex (@TraiDay79) August 21, 2018
In an interesting turn of events, it was reported earlier that the Seattle Seahawks offered a 2nd round pick for Brissett, but Colts GM Chris Ballard is denying it.
While Brissett shined, former NC State running back Nyheim Hines (Rookie) continued to struggle holding onto the ball. Hines has now fumbled the ball 4 times in the first two preseason games. He rushed the ball 5 times for 12 yards, and had 1 reception for 9 yards. Hines also returned 4 kickoffs for an average of 23 yards, and 3 punts for an average of 5 yards.
Hines had seemingly snagged the return man duties as a rookie, but with 4 fumbles in the first two preseason games, his grip on that position might be in serious question.
Philip Rivers Tied for 2nd Best Odds to Win 2019 NFL MVP
Football season is creeping up on us, and Vegas is itching for people to chuck money their way. According to some very early betting lines, NC State legend, Los Angeles Chargers Quarterback Philip Rivers is tied for the 2nd best odds to win the 2019 NFL MVP Award.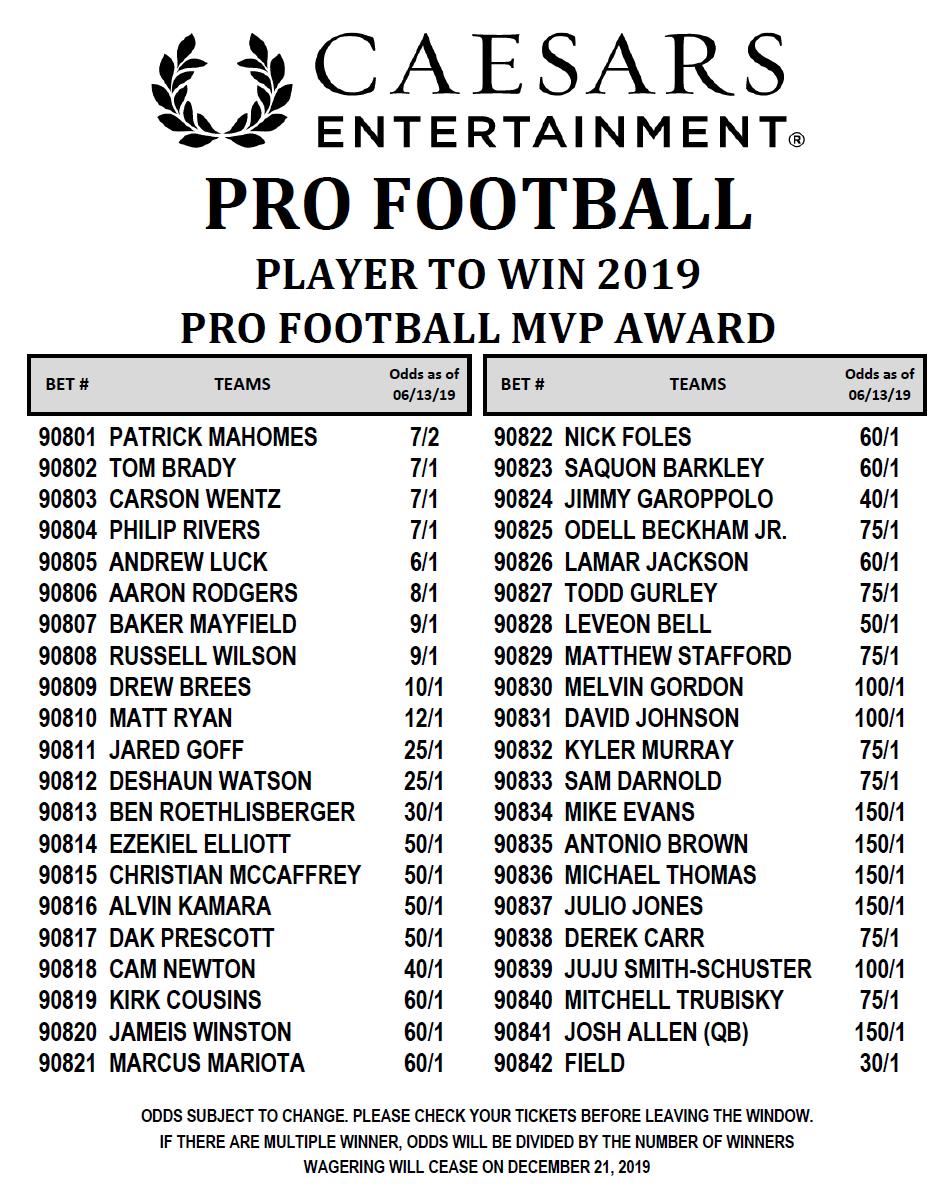 At the age of 36, Rivers' QB Rating of 105.5, 32 touchdowns, and 68.5% completion percentage, were all tied for the 2nd best marks of his 15 year career.
Last year Rivers ranked 8th in Completion Percentage (68.3%), 8th in passing yards (4,308), 6th in passing touchdowns (32), and 5th in QB Rating (105.5).
Rivers led the Chargers to a 12-4 record last year.