Nyheim Hines Scored 2 TD's Against Texans
Rookie Indianapolis Colts Running Back Nyheim Hines showed the world today why he was worthy of a 4th round draft pick this summer.
The former All-ACC NC State running back had 9 receptions for 63 yards and 2 touchdowns. He was targeted 11 times, which was tied for the most on the Colts. Hines' 9 receptions and 2 touchdown receptions were also both team highs.
His 1st touchdown reception was freaking spectacular. Hines mossed Texans Pro Bowl Safety Texans Tryann Mathieu on a 14-yard route in the corner of the end zone.
HINES TOUCHDOWN! pic.twitter.com/daBf2OVylT

— Indianapolis Colts (@Colts) September 30, 2018
Hines' 2nd touchdown came with 45 seconds left in regulation, sending the game into overtime.
THERE IT IS. pic.twitter.com/GO15EnxJCD

— Indianapolis Colts (@Colts) September 30, 2018
Hines also rushed the ball 4 times for 10 yards.
Russell Wilson 5th Fastest to 200 Touchdown Passes
Former NC State Quarterback Russell Wilson threw his 200th career touchdown pass today, becoming the 5th fastest player to do so, bumping Tom Brady out of the Top-5.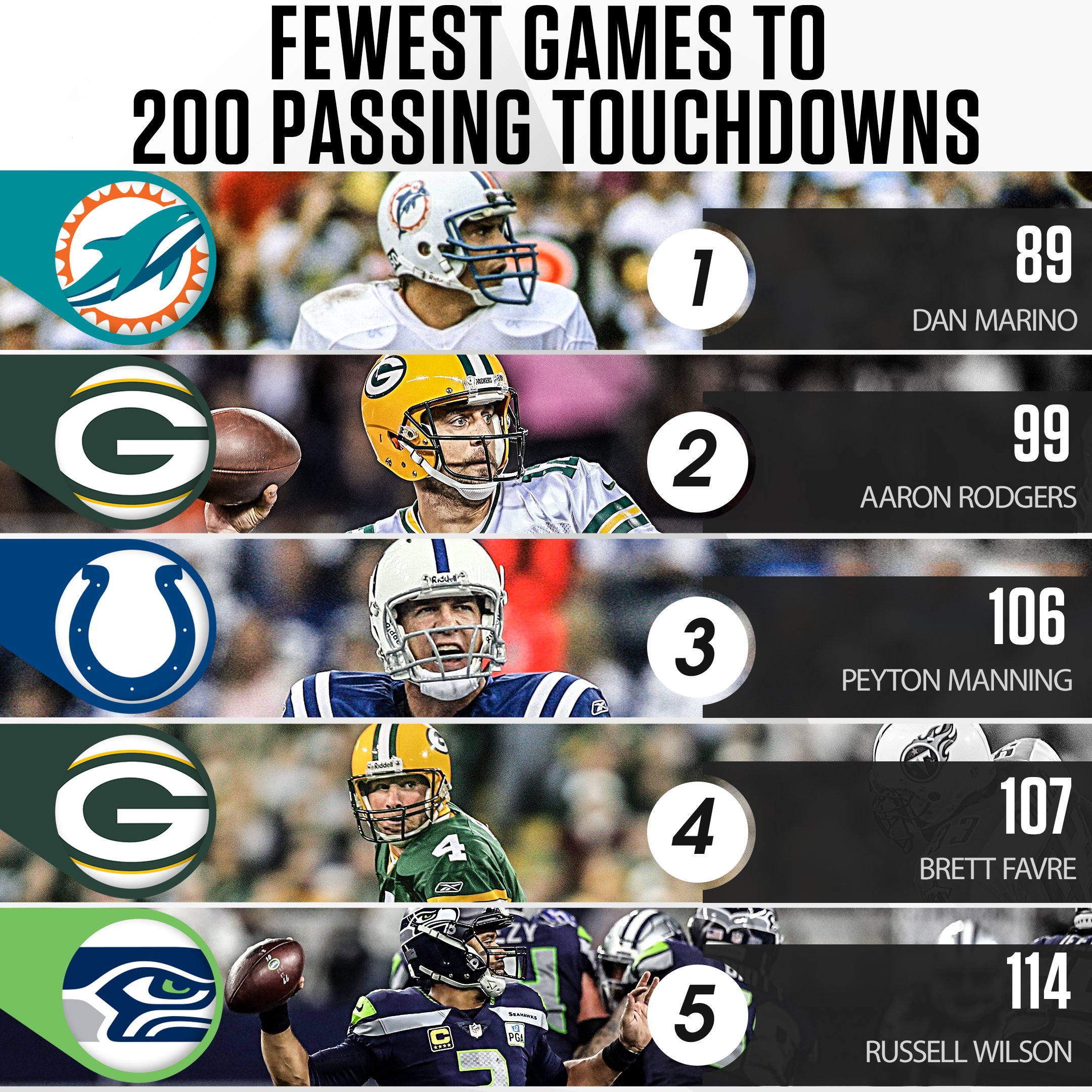 Wilson, who is 5'11", is only the 2nd player in NFL history under 6'0″ to throw for 200 touchdowns.
Russell Wilson is 2 TD passes shy of 200 for his NFL career.

In reaching that mark, Wilson will become the 2nd player listed under 6'0" in NFL history to throw 200 TD passes, following Hall of Famer Sonny Jurgensen who is listed at 5'11" and threw 255 passing TD in his career. pic.twitter.com/qM7RVm0adA

— ESPN Stats & Info (@ESPNStatsInfo) September 15, 2019
Wilson finished today 29/35 for 300 yards with 3 touchdowns (QB Rating – 131.0).