NCAA: NC State 1 of 7 Teams Quietly Putting Together Strong Tourney Resumes
NCAA.com ran a piece today highlighting 7 college basketball teams that are quietly putting together strong NCAA Tournament resumes heading into conference play, and NC State was one of them.
NC State

Kevin Keatts looks like he could become a superstar head coach. After leading the Wolfpack to the NCAA tournament last season, NC State is off to an 11-1 start. Its only loss is a four-point defeat to Wisconsin, which is forgivable. The Wolfpack have solid wins over Vanderbilt, Penn State and Auburn.

NC State is proof of how much the 3-point battle matters. The Wolfpack are making 41.2 percent of their 3s, which ranks eighth in the country. On the flip side, they only allow foes to make 26.7 percent of their 3s, which ranks ninth.

The Wolfpack's balance is remarkable. Point guard Torin Dorn is the best player, but the depth is impressive. Seven players average at least seven points per game; NC State can boast lineups with size, shooting, speed and defense. The versatility will help in ACC play.

The Wolfpack still aren't on the level of the elite ACC schools; there's just an undeniable talent gap. But they can catch anyone on the right night. (NCAA)
Virginia Tech, TCU, Nebraska, Ohio State, Houston and Mississippi State filled out the rest of the 7. Check out the full write up here.
Andy Katz Ranks NC State's Markell Johnson as the #4 Player in the ACC
NCAA.com's Andy Katz released a podcast two days ago previewing the 2019-20 ACC Men's Basketball season, and he thinks that NC State Senior Point Guard Markell Johnson is the 4th best player in the conference.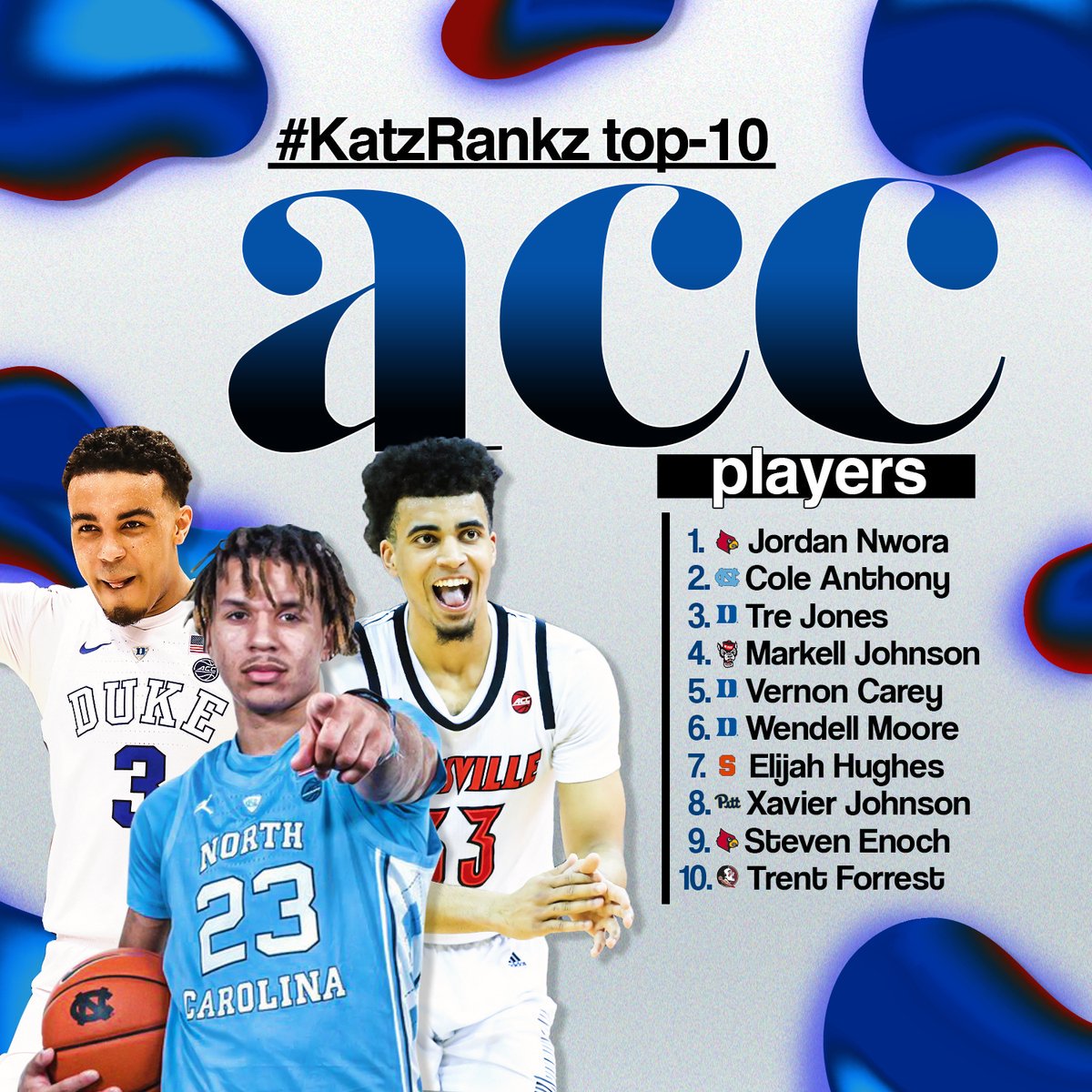 Here's what Katz had to say about Johnson in the Top-10 breakdown on the podcast.
"He's a stat stuffer. If NC State goes to the NCAA Tournament, Markell Johnson will lead them. At ACC Media Day told me that he needs to come more out of his shell. He knows that. To be much more demonstrative. Kevin Keatts is putting it on him to become a player like that." (Katz)