NC State Baseball Finishes Regular Season Ranked 3rd in the ACC
NC State's Baseball team wrapped up their regular season yesterday with an 11-0 victory over UNC, clinching the series over their rival. The series also gave them the #3 spot in the ACC heading into the ACC Tournament this week, it also booted the Tar Heels to #5.
The Wolfpack will be in Pool C with Florida State (#6) and Wake Forest (#10).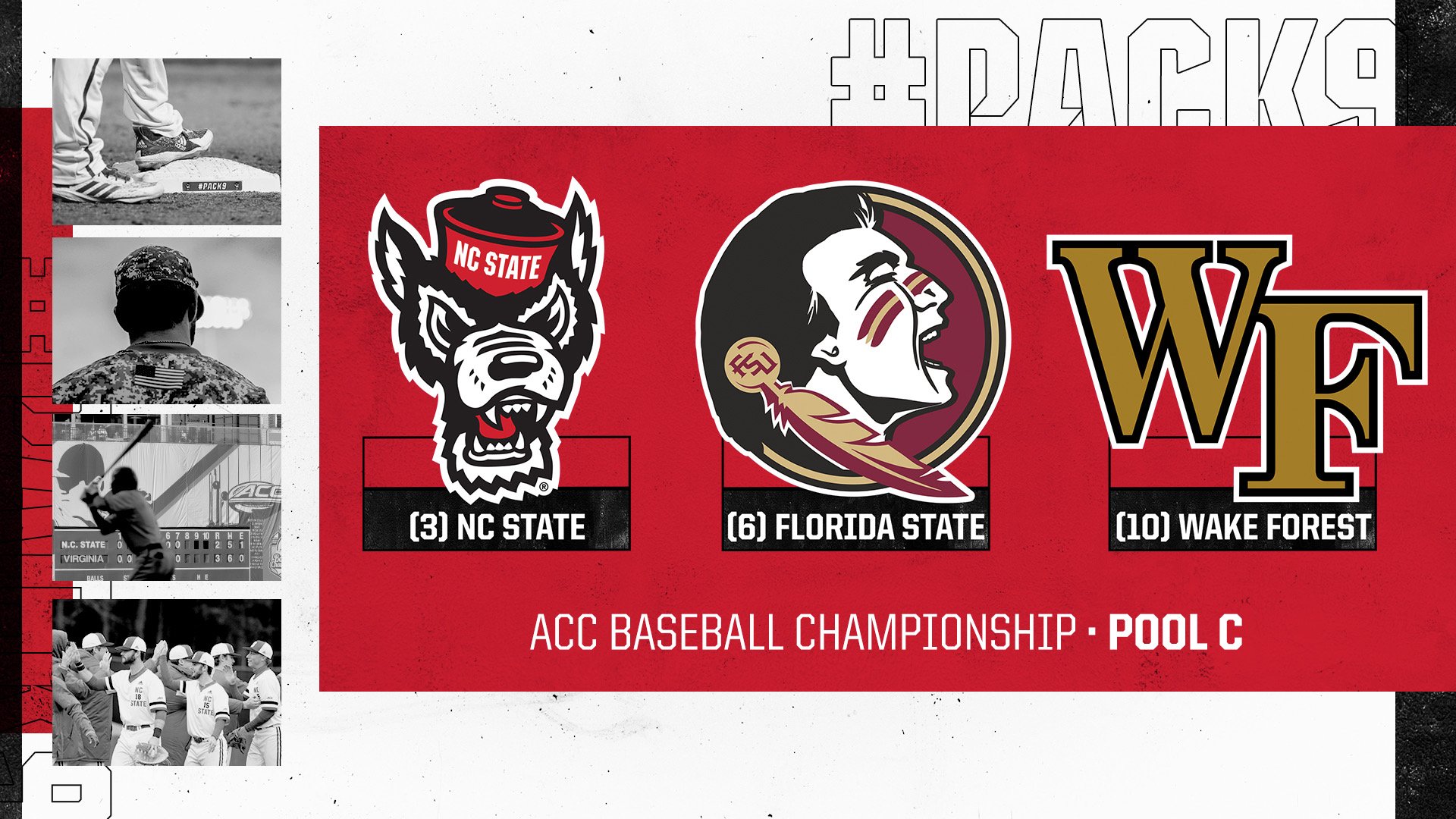 Here's a look at all 4 pools.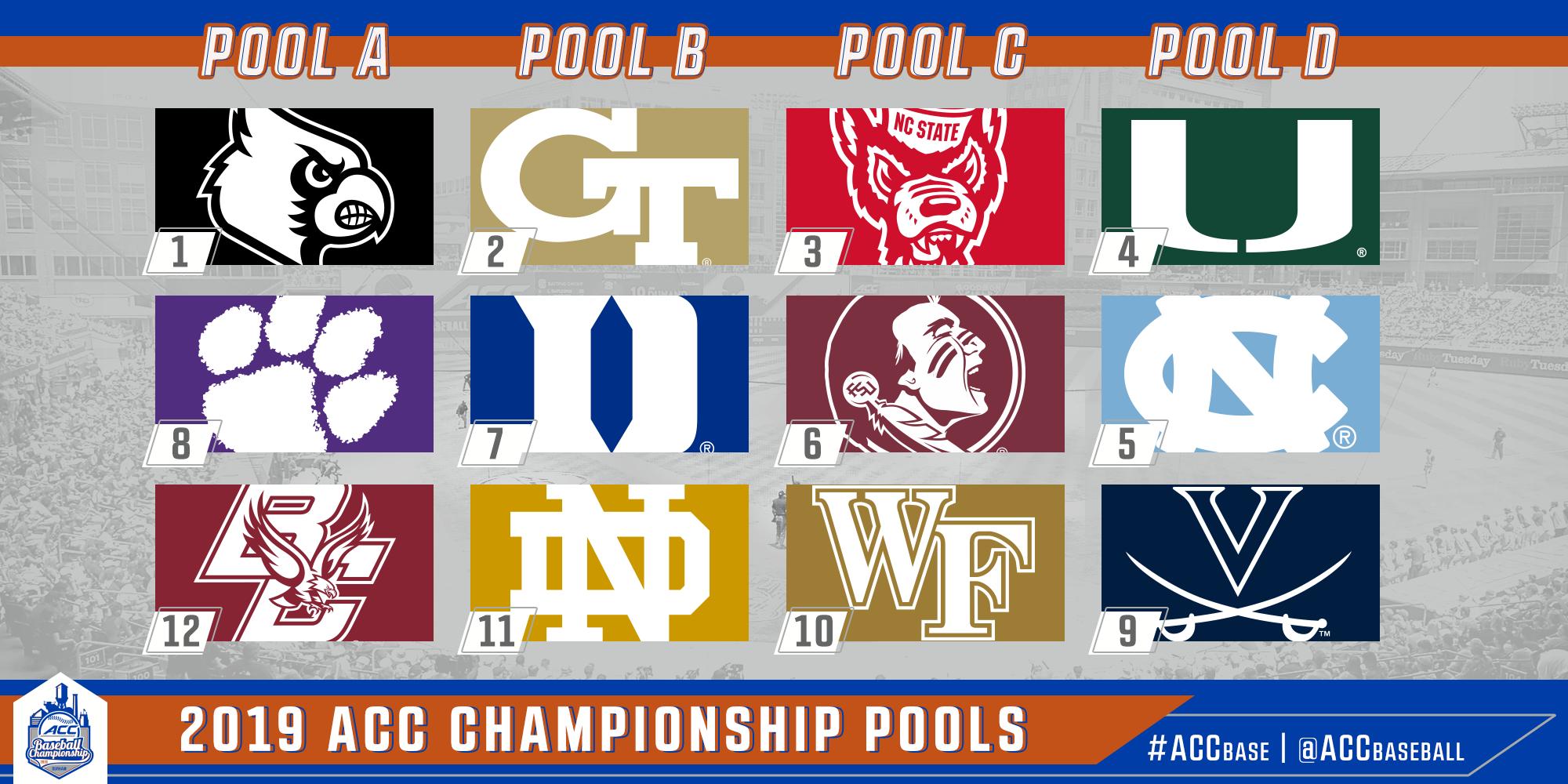 Each team in the four pools will play one game against each of the other two opponents in its pool Tuesday through Friday (May 21-24). The four teams with the best records within their respective pools will advance to Saturday's semifinals, with the winners playing on Sunday in the ACC Championship Game.


ACC
Times for this weeks games will be announced later today.
Andy Katz Lists NC State's Markell Johnson as Honorable Mention for Top-25 College Basketball Players
NCAA.com's Andy Katz released his Top-25 College Basketball players heading into the 2019-20 Men's Basketball seasons, and NC State Senior Point Guard earned Honorable Mention status. Out of the 15 players receiving Honorable Mention, there is no indication of ranking order. With that being said, it is clear that Katz thinks that Johnson is one of the Top-40 players in College Basketball.
25. Isaiah Stewart, Fr., C, Washington

24. Andrew Nembhard, So., G, Florida

23. Ashton Hagans, So., G, Kentucky

22. Ayo Dosunmu, So., G, Illinois

21. Killian Tillie, Sr., F, Gonzaga

20. Xavier Tillman, Jr., F, Michigan State

19. Trevion Williams, So., F, Purdue

18. Jalen Smith, So., F, Maryland

17. Tristan Clark, Jr., F, Baylor

16. Sam Merrill, Sr., G, Utah State

15. Kaleb Wesson, Jr., C, Ohio State

14. Udoka Azubuike, Sr., C, Kansas

13. Jarron Cumberland, Sr., G, Cincinnati

12. Devon Dotson, So., G, Kansas

11. Anthony Edwards, Fr., G, Georgia

10. Lamar Stevens, Sr., F, Penn State

9. Anthony Cowan Jr., Sr., Maryland

8. Tre Jones, So., G, Duke

7. Kerry Blackshear Jr., Sr., Florida

6. Jordan Nwora, Jr., F, Louisville

5. Cole Anthony, Fr., G, North Carolina

4. James Wiseman, Fr., C, Memphis

3. Myles Powell, Sr., G, Seton Hall

2. Markus Howard, Sr., G, Marquette

1. Cassius Winston, Sr., G, Michigan State

Honorable mention: McKinley Wright IV, Jr., G, Colorado; Yoeli Childs, Sr., F, BYU; Kamar Baldwin, Sr., G, Butler; Anthony Lamb, Sr., F, Vermont; Nathan Knight, Sr., C, William & Mary; Zavier Simpson, Sr., G, Michigan; Markell Johnson, Sr., G, NC State; Nico Mannion, Fr., G, Arizona; Davide Moretti, Jr., G, Texas Tech; Jordan Ford, Sr., G, Saint Mary's; Tres Tinkle, Sr., F, Oregon State; Payton Pritchard, Sr., G, Oregon; Mamadi Diakite, Jr., Virginia; Xavier Sneed, Sr., Kansas State; Joe Wieskamp, Iowa.


NCAA