Trea Turner Steals the 150th Base is his Career
Former NC State All-American shortstop Trea Turner stole the 150th base of his career last Friday night.
Congratulations to @treavturner on stealing the 1️⃣5️⃣0️⃣th base of his career tonight!

Anyone else remember the time he stole all the bases from #TheDoak? pic.twitter.com/CWkSqNLtXB

— #Pack9 ⚾️ (@NCStateBaseball) August 17, 2019
Turner's 26 stolen bases rank 6th in the MLB this year, though he's only played in 85 games.
On top of that, Trea's on-base streak was extended to 27 games tonight.
Trea Turner ropes a single into CF.

He's extended his career-high on-base streak to 27 games.@treavturner // @OnePursuit pic.twitter.com/YHJrvo2fe1

— Washington Nationals (@Nationals) August 21, 2019
Trea Turner has reached base in 26 straight.
He's hitting .336/.408/.555 in that stretch.
He has 3 HRs this week.

Oh, yeah, and he did this…#RESPEC7 // #OnePursuit pic.twitter.com/rE1kRLMATV

— Washington Nationals (@Nationals) August 20, 2019
On the year, Turner is batting .294 with 13 home runs.
Russell Wilson 5th Fastest to 200 Touchdown Passes
Former NC State Quarterback Russell Wilson threw his 200th career touchdown pass today, becoming the 5th fastest player to do so, bumping Tom Brady out of the Top-5.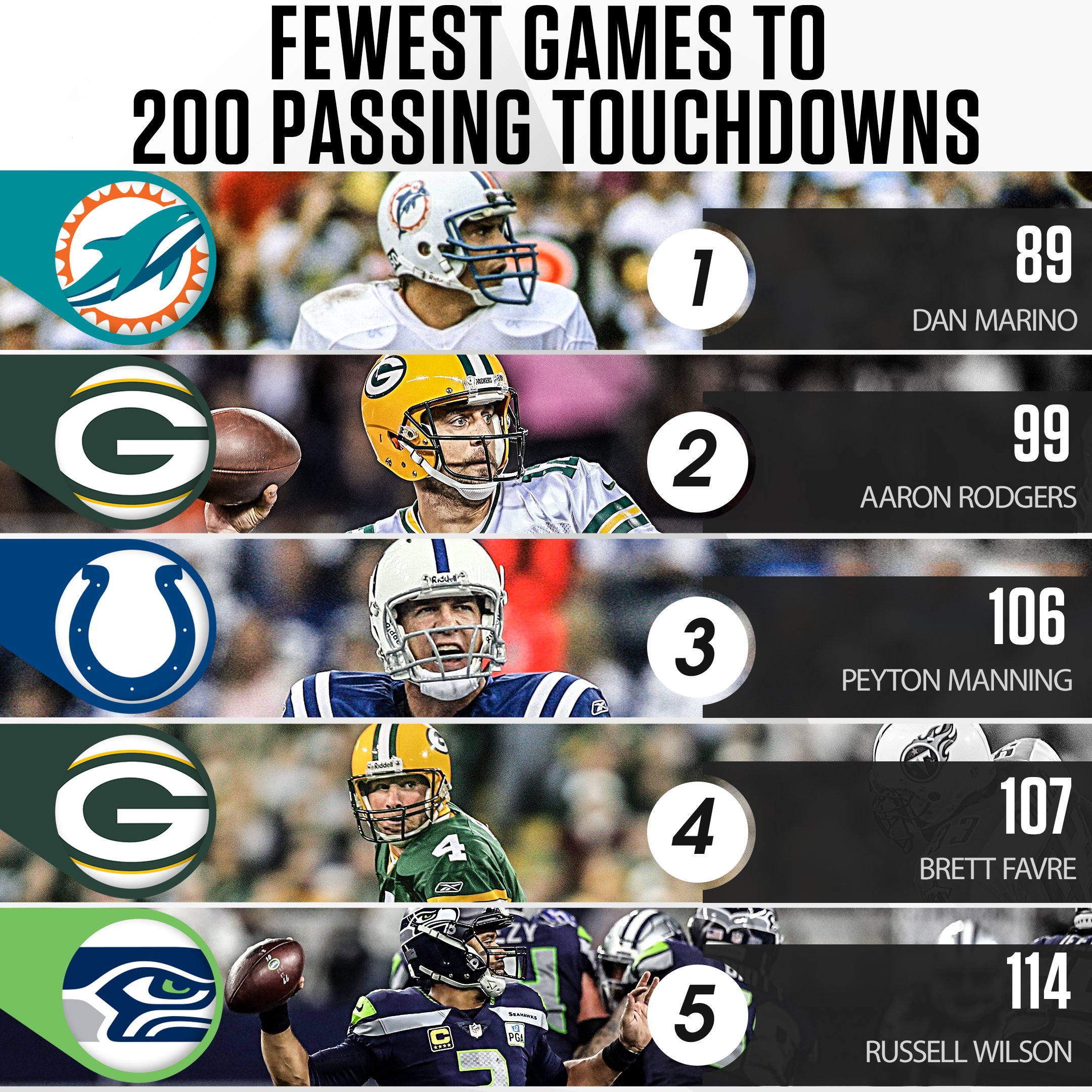 Wilson, who is 5'11", is only the 2nd player in NFL history under 6'0″ to throw for 200 touchdowns.
Russell Wilson is 2 TD passes shy of 200 for his NFL career.

In reaching that mark, Wilson will become the 2nd player listed under 6'0" in NFL history to throw 200 TD passes, following Hall of Famer Sonny Jurgensen who is listed at 5'11" and threw 255 passing TD in his career. pic.twitter.com/qM7RVm0adA

— ESPN Stats & Info (@ESPNStatsInfo) September 15, 2019
Wilson finished today 29/35 for 300 yards with 3 touchdowns (QB Rating – 131.0).