Russell Wilson Named Week 2 NFC Offensive Player of the Week
Former NC State Quarterback Russell Wilson was named the NFC Offensive Player of the Week for his performance in Week 2 against the Steelers. This marks the 8th time that Wilson has earned the weekly honor, which is a Seahawks record.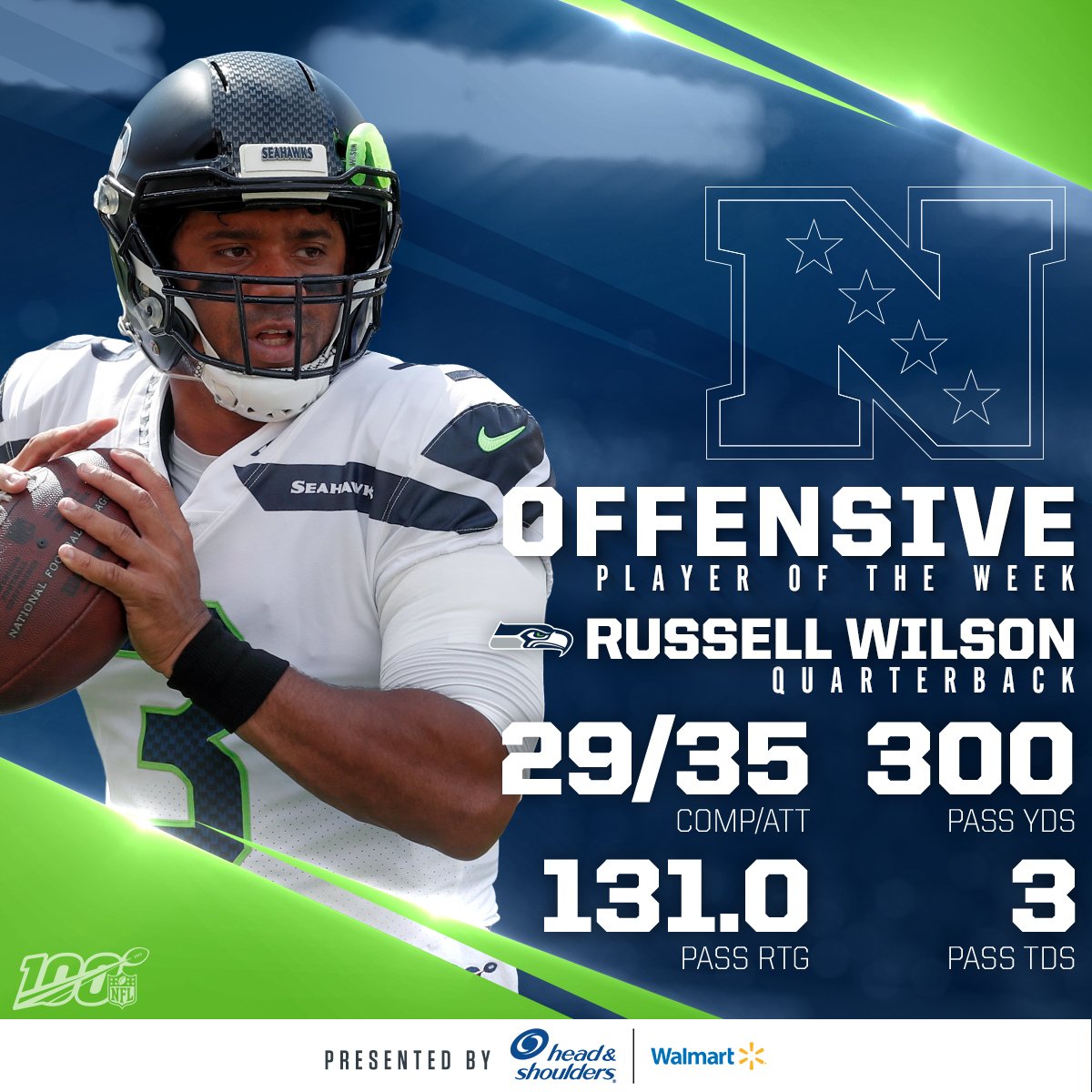 In Sunday's win at Pittsburgh, Wilson completed 29 of 35 attempts for 300 yards and three touchdowns, giving him a passer rating of 131.0. It was the 22nd game of Wilson's career with three or more touchdowns and no interceptions, and he has thrown two or more without an interception 45 times, the most in NFL history for a quarterback in his first eight years—and Wilson has 14 more games to add to that total in Year 8. A week earlier, Wilson was an efficient 14 of 20 for 195 yards, two touchdowns and no interceptions. (Seahawks)
Justin Gainey Named Associate Head Coach at Marquette
Former NC State Point Guard Justin Gainey (1997-00) has been hired by Marquette as their Associate Head Coach, serving along head coach Steve Wojciechowski, the former Duke point guard.
"We are excited to welcome Justin and the Gainey family back to Marquette," Wojciechowski said.  "Justin is one of the nation's top rising coaches and his talents, ability to build meaningful relationships and myriad of experiences alongside some of the game's best teachers will serve our program, and most importantly our players, incredibly well." (Link)
This isn't Gainey's first stint at Marquette, serving as Director of Operations from 2014-17. The past two seasons, Gainey served as an Assistant Coach with Sean Miller at Arizona. Prior to that, he served as an Assistant Coach at Santa Clara for one season with his former head coach at NC State, Herb Sendek.
Gainey's coaching career began at NC State, where he served as Director of Operations for three seasons (2006-09), and then he went on to work at Appalachian State and Elon as well.