NC State vs. UNC Kickoff Time set for 7pm
NC State will close out their regular season with a game against archival UNC on ACC Network, with a 7pm kickoff time.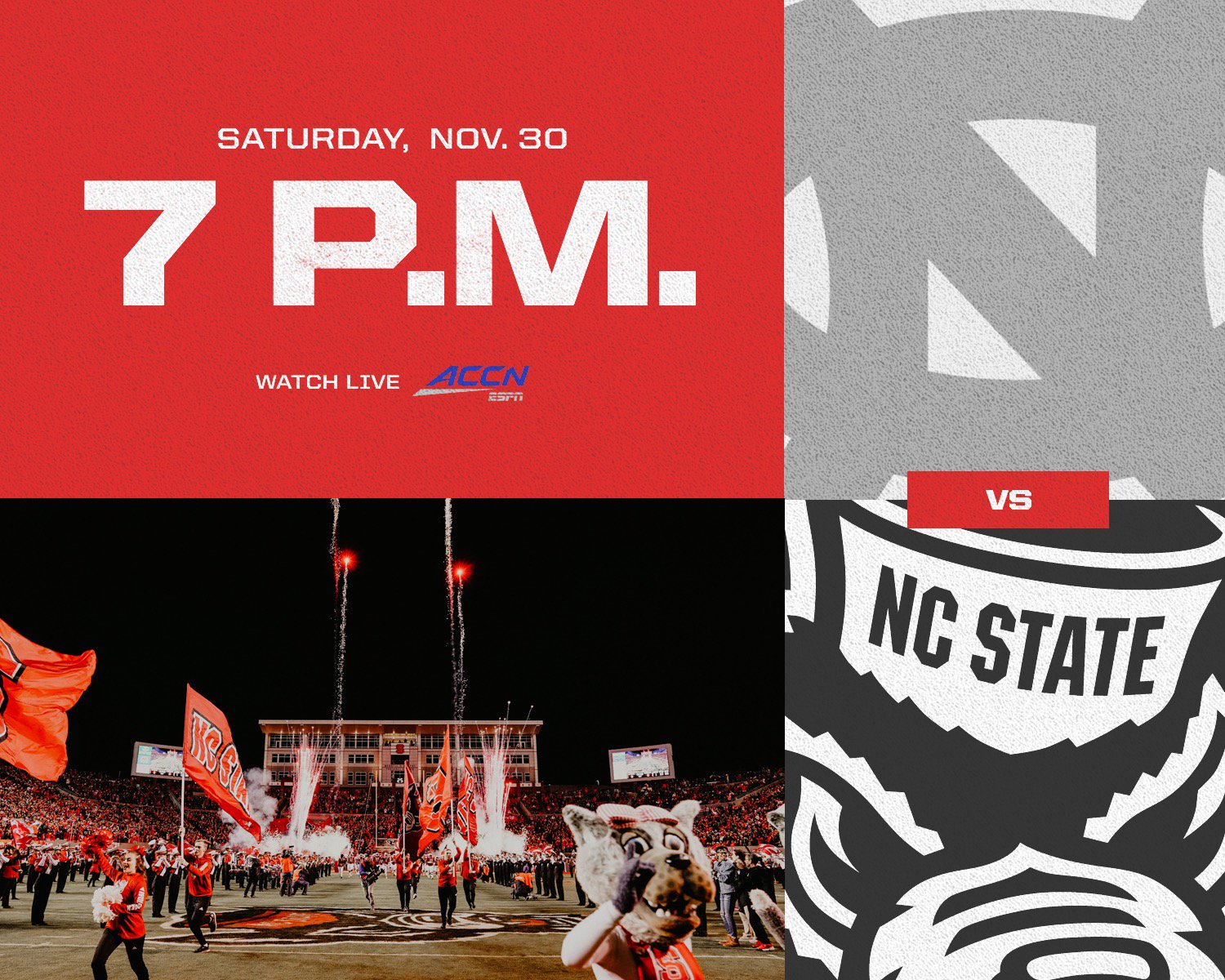 This is wild.
Last season 7 out of NC State's 12 games were Noon kickoffs.
This year, 7 out of NC State's 12 games will be night kickoffs.
The Wolfpack are 8-10 in games between 7-8pm under Dave Doeren. Ten of those 18 games have been at home, going 4-6 in those games.
NC State will close out the season with 4 consecutive games between 7-8pm.
Former NC State All-American Vaughan Johnson Passes Away at 57
Vaughan Johnson, one of the best players to ever play the Linebacker position at NC State, sadly passed away on Thursday at the age of 57.
Johnson is 1 of 24 Wolfpack players in school history to earn 1st Team All-American honors (1983).
The native of Morehead City, North Carolina, played in Raleigh from 1980-83, starting his final two years, leading NC State in tackles as a Junior (167) and as a Senior (144).
The 6'3″, 230 pound linebacker was a scary sight for offensive players.
Johnson's 384 career tackles rank 6th all-time in school history, and his 167 tackles in 1982 are tied for the 4th most in a single-season.
He went on to be one of the best NFL players in NC State history, earning a trip to the Pro Bowl in 4 consecutive seasons from 1989-92 with the New Orleans Saints. Johnson earned 2nd Team All-Pro honors in 1989.
Vaughan's 669 career tackles in the NFL rank 4th by a former Wolfpacker.
He was inducted to the Saints Hall of Fame in 2000.