After a rough 2019, in which NC State's football team posted a 4-8 (1-7) record, every Wolfpack fan is looking for a glimmer of hope that 2020 will yield better results.
Welp.
Vegas has released their odds for the 2020 college football season, and NC State is projected to win 4.5 regular season games, missing a bowl for the second straight year.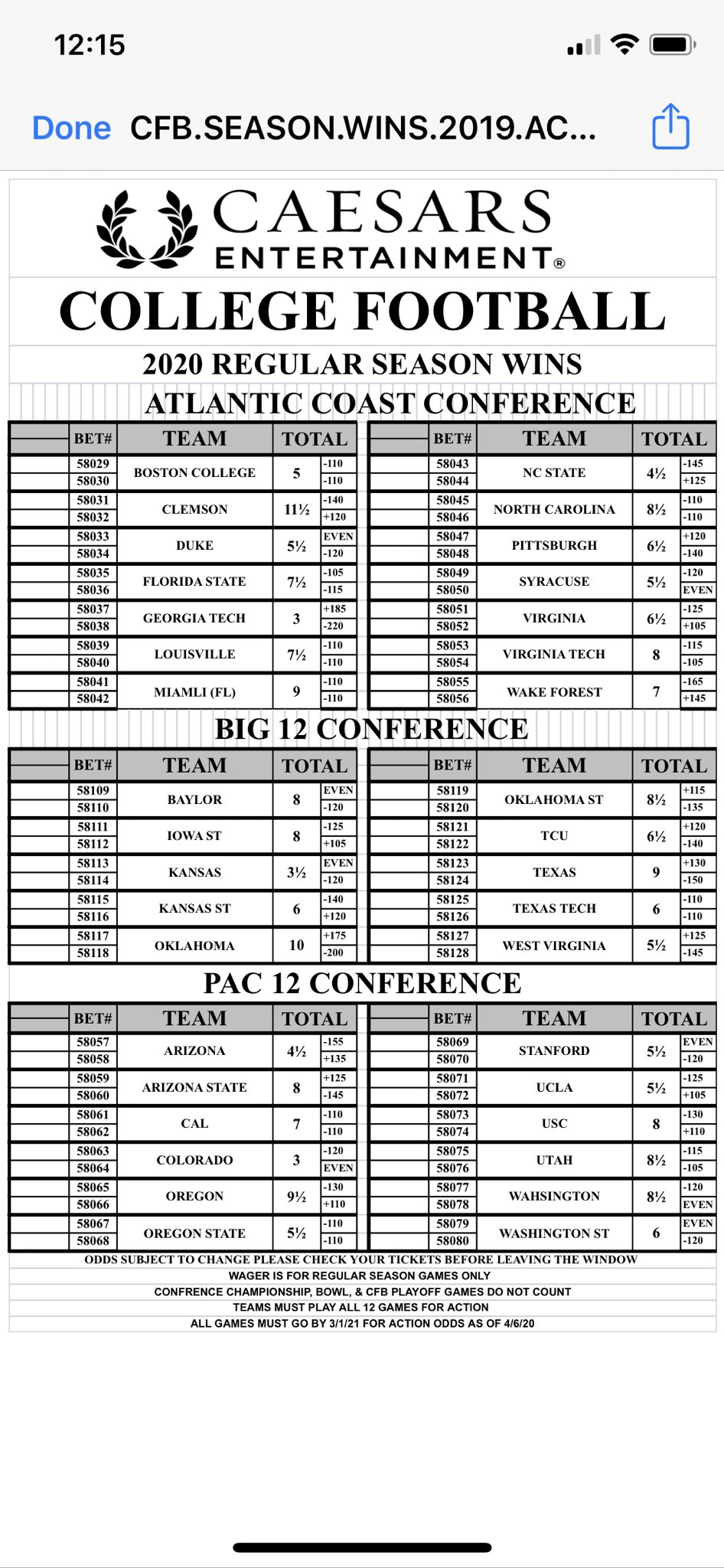 According to their projections, here's how ACC football teams are projected to improve or worsen in 2020.
Boston College: -1
Clemson: -0.5
Duke: +2.5
FSU: +1.5
Georgia Tech: –
Louisville: +0.5
Miami: +3
NC State: +0.5
UNC: +2.5
Pitt: -0.5
Syracuse: +0.5
Virginia: -2.5
Virginia Tech: –
Wake Forest: -1