NC State is 1 of 21 Undefeated Teams in College Football Heading into Week 5
NC State improved to 4-o on Saturday, defeating UCONN 41-10. The Wolfpack are 1 of 21 teams remaining without a loss in College Football.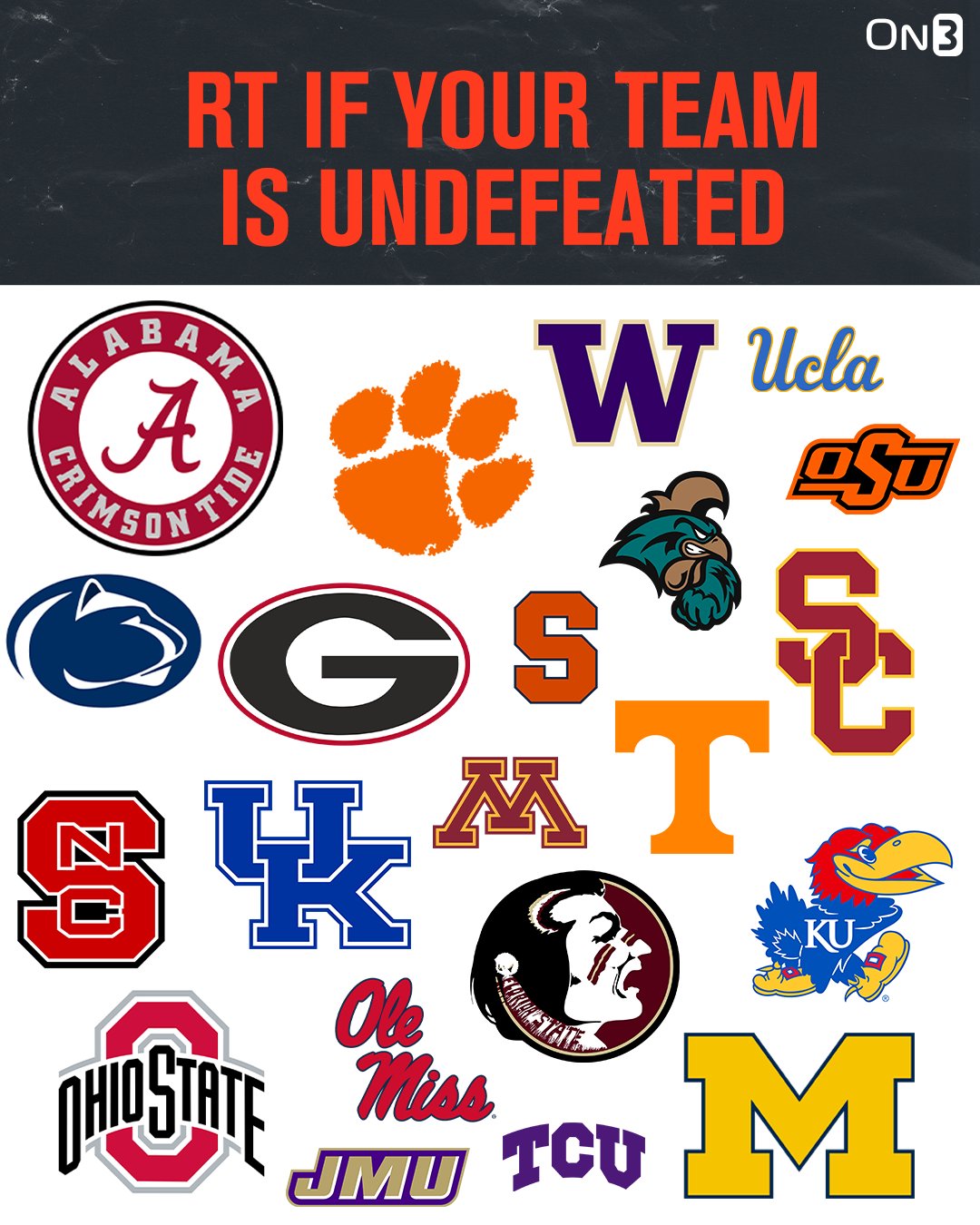 Undefeated Teams Through Week 4
NC State
Ohio State
Ole Miss
James Madison
Texas Christian
Michigan
Florida State
Kentucky
Minnesota
Tennessee
Kansas
Penn State
Georgia
Syracuse
Southern California
Alabama
Clemson
Washington
UCLA
Oklahoma State
Coastal Carolina
NC State wants Pop Tarts. Who doesn't?
According to Brad Crawford of 247Sports, NC State has requested the Pop Tarts Bowl, which will be played on December 28th in Orlando, Florida.
You might be like, I've never heard of the Pop-Tarts bowl. That's because this is the first rendition of the Pop Tarts Bowl, but it used to go by other names you might be familiar with: Cheez-It, Camping World, Russell Athletic, Champs Sports, Tangerine, Micron PC, Carquest, and Blockbuster (the last three were when the bowl was in Miami).
Below is an updated list of 15 bowl projections, with 12 of the 15 picking NC State to go to the Pop-Tarts Bowl.
(The three above the line have changed their projections since my last bowl projections post on 11/28.)
The Athletic – Pop-Tarts Bowl – NC State vs. Kansas State – December 28th – Orlando, FLA
CBS Sports  – Pop-Tarts Bowl vs. Oklahoma State – January 1st – Tampa, FLA
College Football News – Pop Tarts Bowl vs. Kansas State – December 29th – Jacksonville, FLA
__________________________________________________________________________________
OddShark – Bad Boy Mowers Pinstripe Bowl – NC State vs. Rutgers – December 28th – New York City, New York
Covers.com – Pop-Tarts Bowl – NC State vs. Oklahoma – December 28th – Orlando, FLA
USA Today – Pop-Tarts Bowl – NC State vs. Oklahoma State – December 28th – Orlando, FLA
247Sports – Pop-Tarts Bowl vs. Kansas State – December 28th – Orlando, FLA
Athlon – Pop-Tarts Bowl – NC State vs. Kansas State – December 28th – Orlando, FLA
ESPN – Pop-Tarts Bowl – NC State vs. Oklahoma State – December 28th – Orlando, FLA
ESPN – Gator Bowl – NC State vs. Tennessee – December 29th – Jacksonville, FLA
Sporting News – Pop-Tarts Bowl – NC State vs. Oklahoma – December 28th – Orlando, FLA
Fox Sports – Pop-Tarts Bowl – NC State vs. Oklahoma State – December 28th – Orlando, FLA
Action Network –  Pop-Tarts Bowl – NC State vs. Kansas State – December 28th – Orlando, FLA
College Football Network – Sun Bowl – NC State vs. USC – December 29th, El Paso, TX
Betting Pros – Pop-Tarts Bowl – NC State vs. Kansas State – December 28th – Orlando, FLA