Drake Thomas Got Snubbed!
It what world is NC State Linebacker Drake Thomas not deserving of 1st Team All-ACC honors this year?
Yesterday, when the All-ACC Teams were announced, Thomas was relegated to the All-ACC 2nd Team.
The 1st Team All-ACC Linebackers were:
LB – Cedric Gray, North Carolina, 128
LB – Yasir Abdullah, Louisville, 116
LB – SirVocea Dennis, Pitt, 116
Thomas missed 1st Team by 8 votes.
Today the ACC Players of the Year Awards were revealed, and Thomas came in third in the voting.
Calijah Kancey, Pittsburgh, 19
Yasir Abdullah, Louisville, 17
Drake Thomas, NC State, 9
Kancey plays Defensive Tackle. Abdullah plays Linebacker.
According to this logic, Thomas is one of the Top-3 overall defensive players in the ACC, yet according to the All-ACC Teams, he isn't considered one of the Top-3 Linebackers in the conference.
Yes, Thomas had less tackles than Gray, but context is missing. Not taking anything away from Gray, but he was the best Linebacker on the worst defense in the league, whereas Thomas led the way on one of the most balanced defenses in the conference.
Thomas led the ACC in Tackles for Loss as a Linebacker. His 6.5 sacks were third most among Linebackers.
Make this make sense.
NC State's 2023 Football Schedule has Arrived!
NC State's 2023 Football schedule was released yesterday.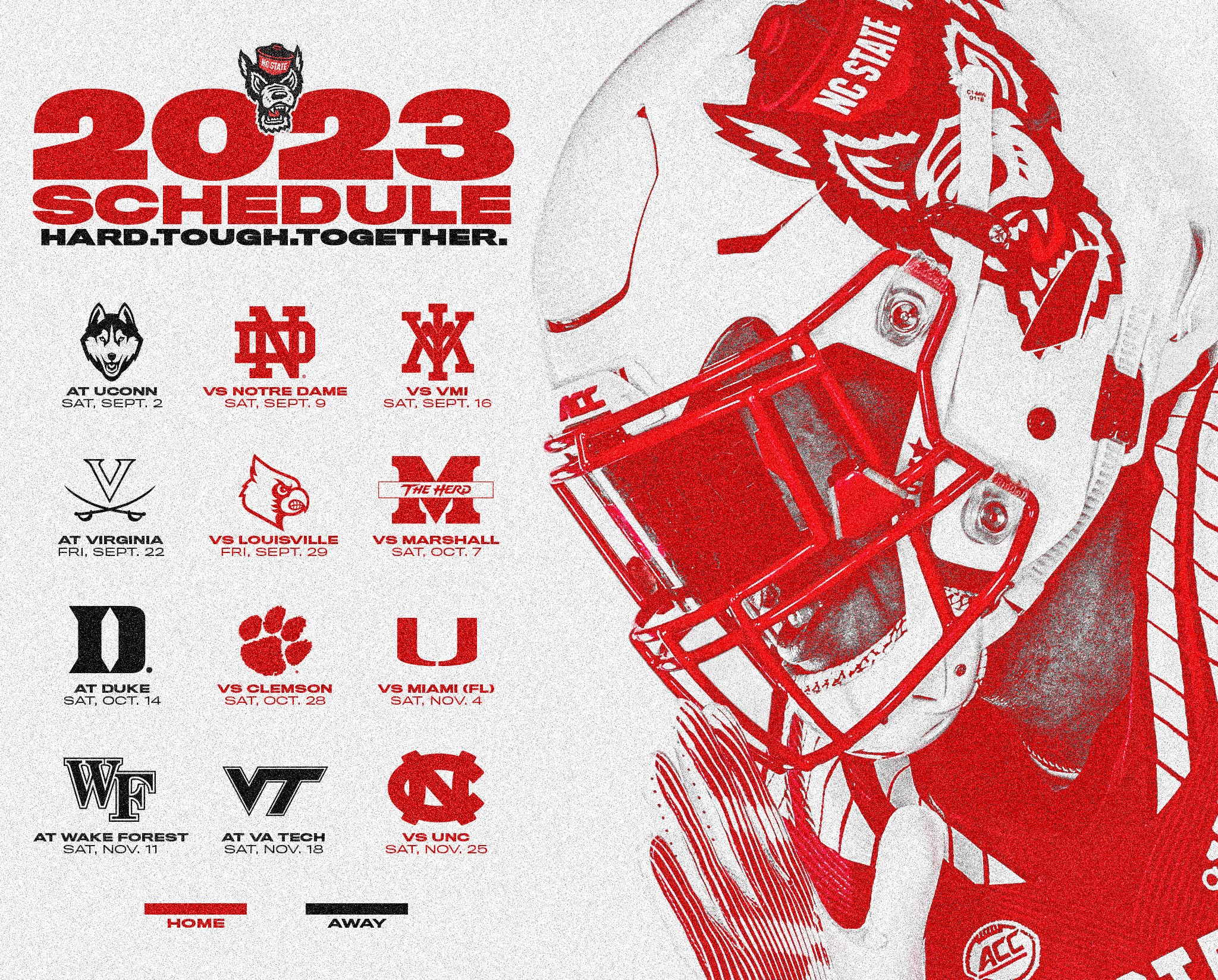 Notes
NC State will play all three in-state ACC rivals: UNC, Duke and Wake Forest
NC State has two Friday night games back to back: UVA & Louisville
NC State will play Quarterback Brennan Armstrong's former team UVA on 9/22.
NC State will host Notre Dame for the 2nd time ever, and will face a familiar face in former Wake Forest Quarterback Sam Hartman.
In the first year without Divisions in the ACC, 5 of NC State's 8 conference opponents will be teams that were in the Coastal Division last year: UVA, UNC, Miami, Duke, VT.

The three former Atlantic Division opponents are: Clemson, Wake Forest and Louisville