J. Cole Wears NC State Baseball Jersey in New Music Video
Rapper J. Cole released the music video to his new song "Under the Sun" yesterday, and he is wearing an NC State baseball jersey in it. Cole, a native of Fayetteville, North Carolina, has been a frequent visitor at NC State since Dennis Smith Jr. came to Raleigh in 2016. He attended quite a few of Smith's games in PNC Arena.
Since then, Cole has continued to come back to Raleigh, and has played quite a few games of pick-up basketball in the Dail Center.
You can buy the jersey that J Cole is wearing online at the Red and White Shop, but currently every size is sold out besides 3XL.
(Warning: The music video below has explicit language)
NC State Releases 2020 Baseball Schedule
The NC State 2020 Baseball schedule was released today.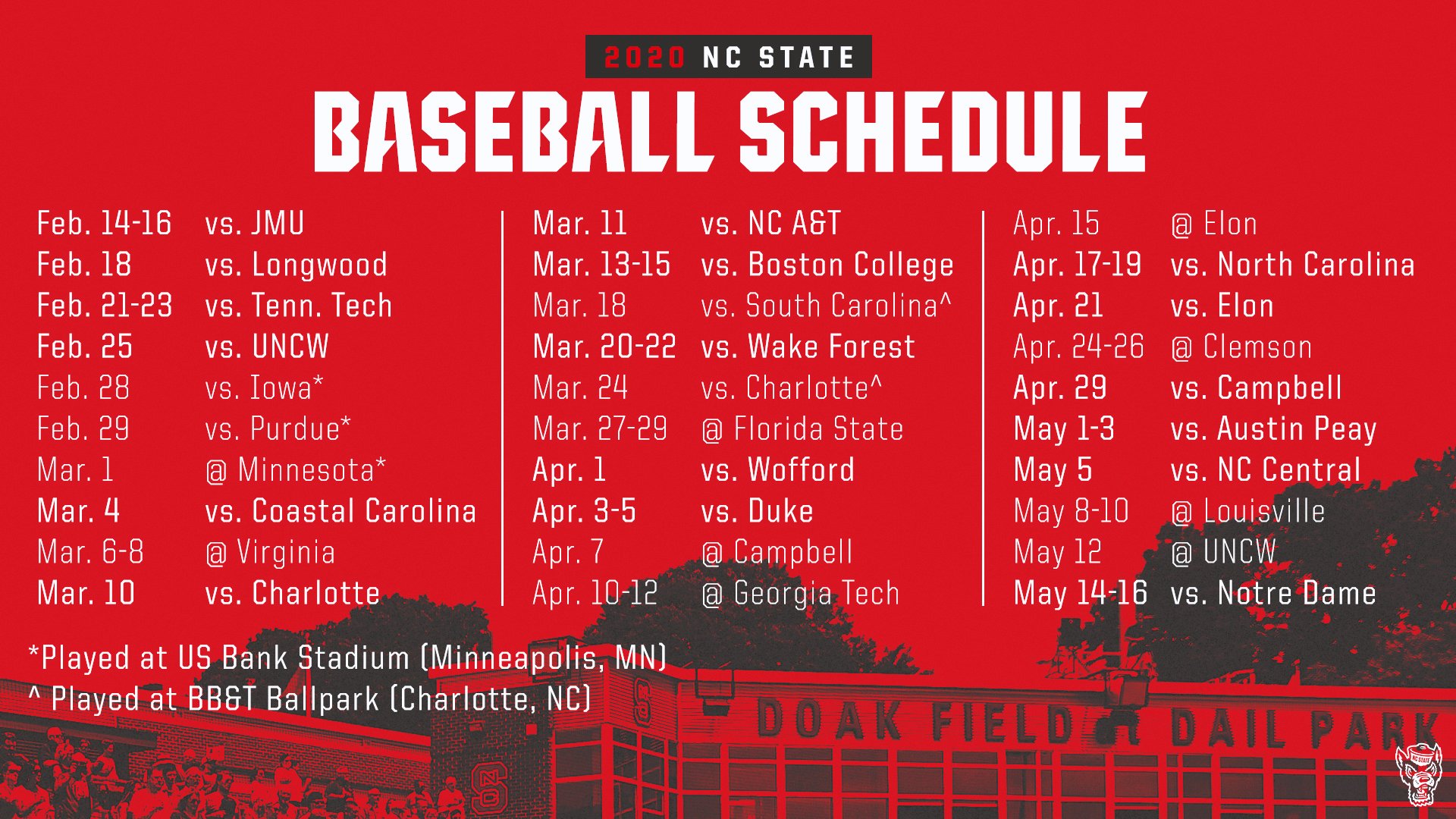 The schedule features 23 games against 2019 NCAA Tournament opponents, including three-game series at Florida State and Louisville, who both advanced to the College World Series last season. The Wolfpack's slate additionally features 13 opponents and a combined 31 games against teams that finished the 2019 season among the top 100 of the NCAA RPI.

NC State's nonconference schedule is highlighted by games against Iowa, Minnesota and Purdue Feb. 28-March 1 at the US Bank Stadium, home of the Minnesota Vikings. The weekend in Minneapolis is a part of the ACC/Big Ten Challenge. The Pack will also play a pair of games at BB&T Ballpark in Charlotte, N.C., home of the Charlotte Knights, AAA affiliate of the Chicago White Sox, against Charlotte and South Carolina March 18 and 24, respectively. (GoPack)
NC State finished the 2019 season with a 42-19 record, and a 18-12 conference record. They finished the regular season ranked 13th nationally, and 3rd in the ACC.
The Wolfpack finished the year ranked 21st in the final Collegiate Baseball Rankings.