Russell Wilson Passes Mahomes, Favorite to Win MVP After Week 6
Former NC State Quarterback Russell Wilson surpassed Patrick Mahomes as the favorite to win the 2019 NFL MVP Award after Week 6.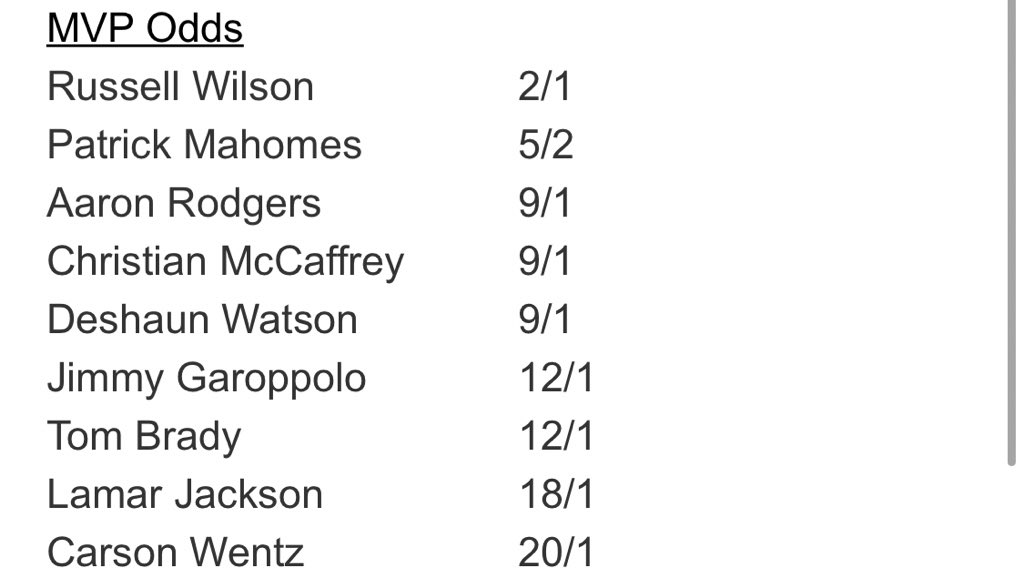 Mahomes has been the favorite to win the MVP all season long, while Wilson entered with season with 25/1 odds.
Wilson ranks 8th in passing yards (1,704), but ranks 1st in QB Rating (124.7) and 2nd in completion percentage (72.5%) and touchdown passes (14). The wild thing is that Wilson hasn't thrown an interception all season. The Seahawks are 5-1.
Justin Gainey Named Associate Head Coach at Marquette
Former NC State Point Guard Justin Gainey (1997-00) has been hired by Marquette as their Associate Head Coach, serving along head coach Steve Wojciechowski, the former Duke point guard.
"We are excited to welcome Justin and the Gainey family back to Marquette," Wojciechowski said.  "Justin is one of the nation's top rising coaches and his talents, ability to build meaningful relationships and myriad of experiences alongside some of the game's best teachers will serve our program, and most importantly our players, incredibly well." (Link)
This isn't Gainey's first stint at Marquette, serving as Director of Operations from 2014-17. The past two seasons, Gainey served as an Assistant Coach with Sean Miller at Arizona. Prior to that, he served as an Assistant Coach at Santa Clara for one season with his former head coach at NC State, Herb Sendek.
Gainey's coaching career began at NC State, where he served as Director of Operations for three seasons (2006-09), and then he went on to work at Appalachian State and Elon as well.