NC State Men's Basketball Ranked 50th in 1st NET Rankings of 2019-20 Season
The first NET Rankings for the 2019-20 Men's Basketball season are out, and NC State is ranked 50th.
For comparison, NC State ranked 31st in the 1st NET rankings last year, and finished 34th. Finishing 34th last year, you would have assumed the Wolfpack was in a good position to be an at-large selection for the NCAA Tournament, since the NET Ranking replied the RPI as the evaluation tool of the selection committee. We know how that worked out.
ACC Teams in the 1st 2019-20 NET Rankings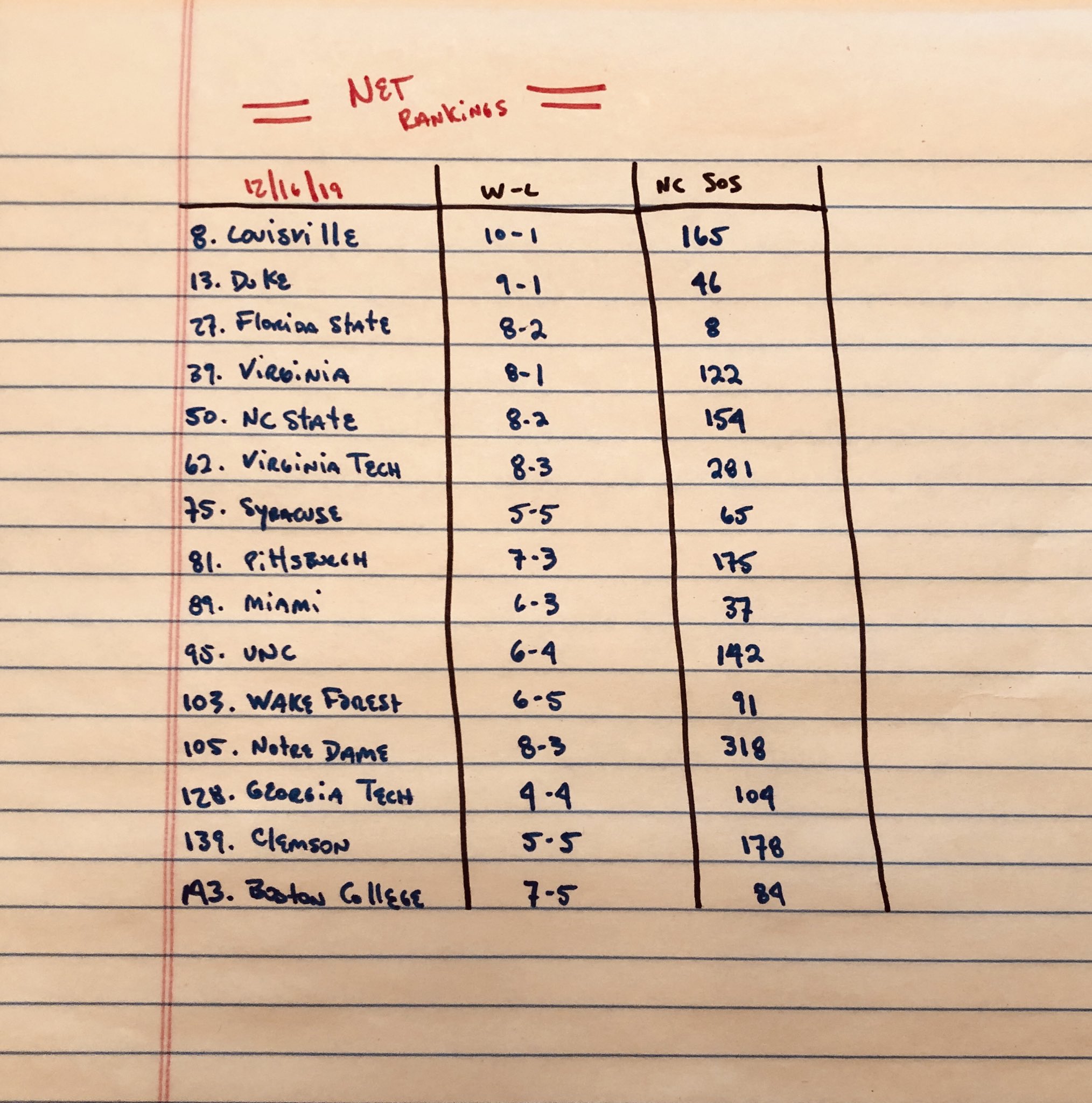 NC State was crippled by their non-conference schedule last year, which ranked dead last. This year, it ranks #154, which is leaps and bounds better than 353.
The Wolfpack also didn't produce enough Quadrant 1 wins last season, which was one of the reasons the committee left them out, going 3-9. Currently, NC State lost their only Quadrant 1 game to Memphis, but will look to pick up their first victory over Auburn on Thursday night, who currently ranks 7th.
Here's a visual reminder of how the NET works.