WATCH: ESPN's College Football Live unanimous on whether they think NC State beats the Vegas odds of 8.5 wins
Yesterday on College Football Live, Greg McElroy and Joey Galloway both chose the 'Over' when asked whether NC State will beat the Vegas odds of 8.5 wins this season.
Galloway predicts them starting off 4-0 before losing to Clemson, while McElroy is concerned about game 1 at ECU, pointing out their struggles in opening games when they've had expectations on them (fair point). In fact, McElroy didn't seem so sure they'd lose to Clemson, but pointed out the games on the road are the scariest for a team like this.
Interesting but fair takes from ESPN here. Watch the full segment above.
NC State's 2023 Football Schedule has Arrived!
NC State's 2023 Football schedule was released yesterday.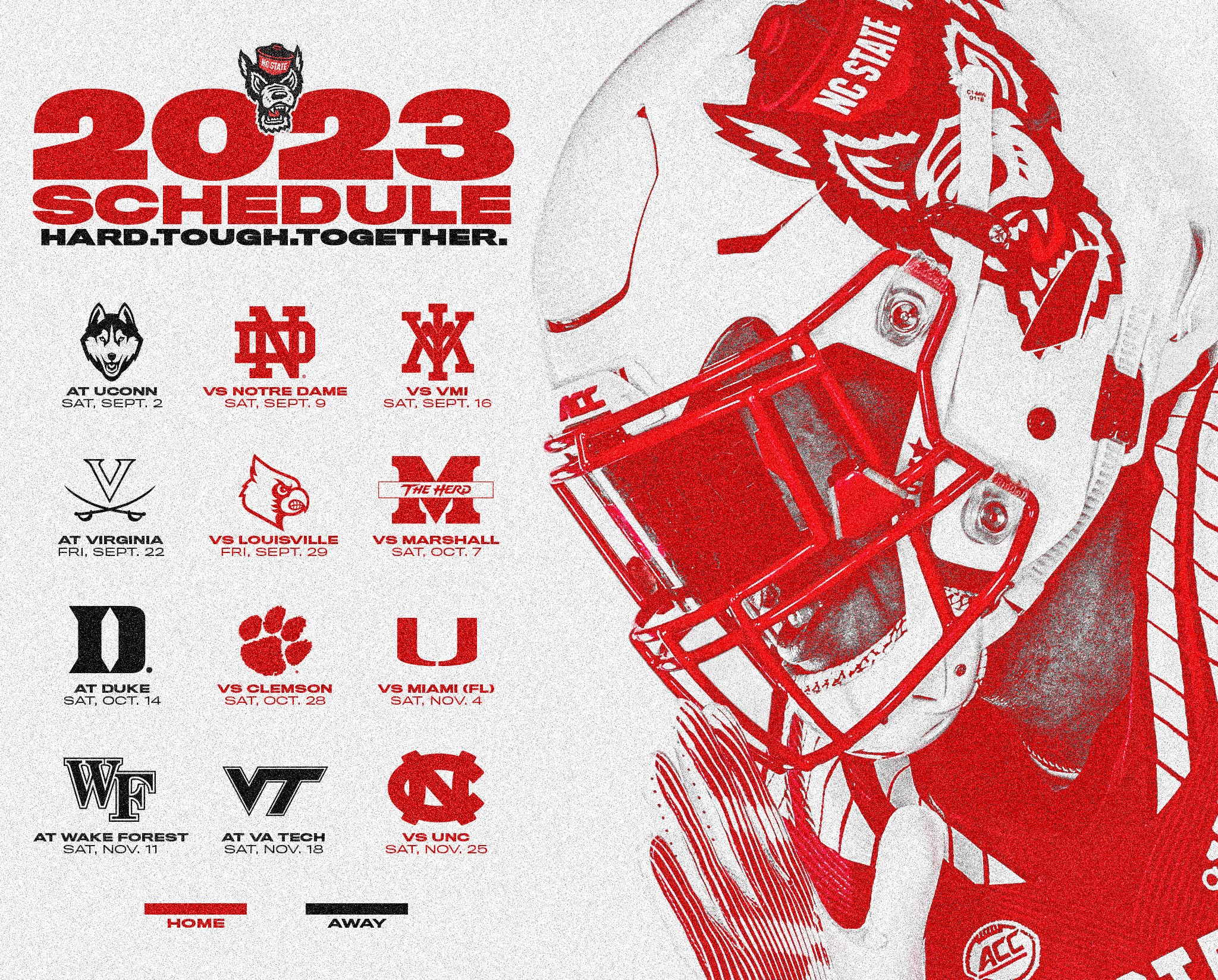 Notes
NC State will play all three in-state ACC rivals: UNC, Duke and Wake Forest
NC State has two Friday night games back to back: UVA & Louisville
NC State will play Quarterback Brennan Armstrong's former team UVA on 9/22.
NC State will host Notre Dame for the 2nd time ever, and will face a familiar face in former Wake Forest Quarterback Sam Hartman.
In the first year without Divisions in the ACC, 5 of NC State's 8 conference opponents will be teams that were in the Coastal Division last year: UVA, UNC, Miami, Duke, VT.

The three former Atlantic Division opponents are: Clemson, Wake Forest and Louisville