Buy your NC State Adidas Ultraboost 1.0's Today!
The NC State Adidas UltraBoost 1.0's are officially on sale TODAY! Click here to purchase!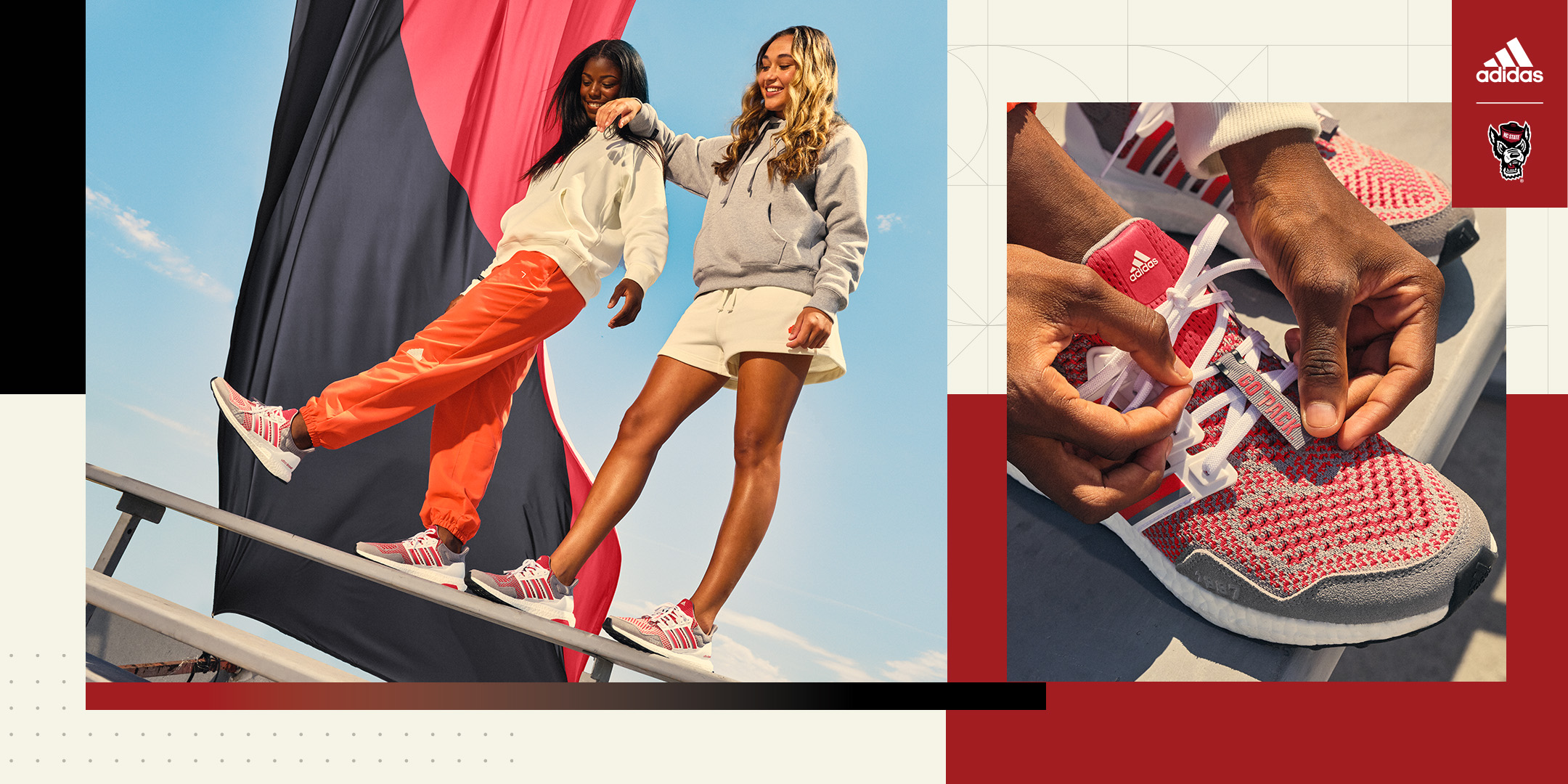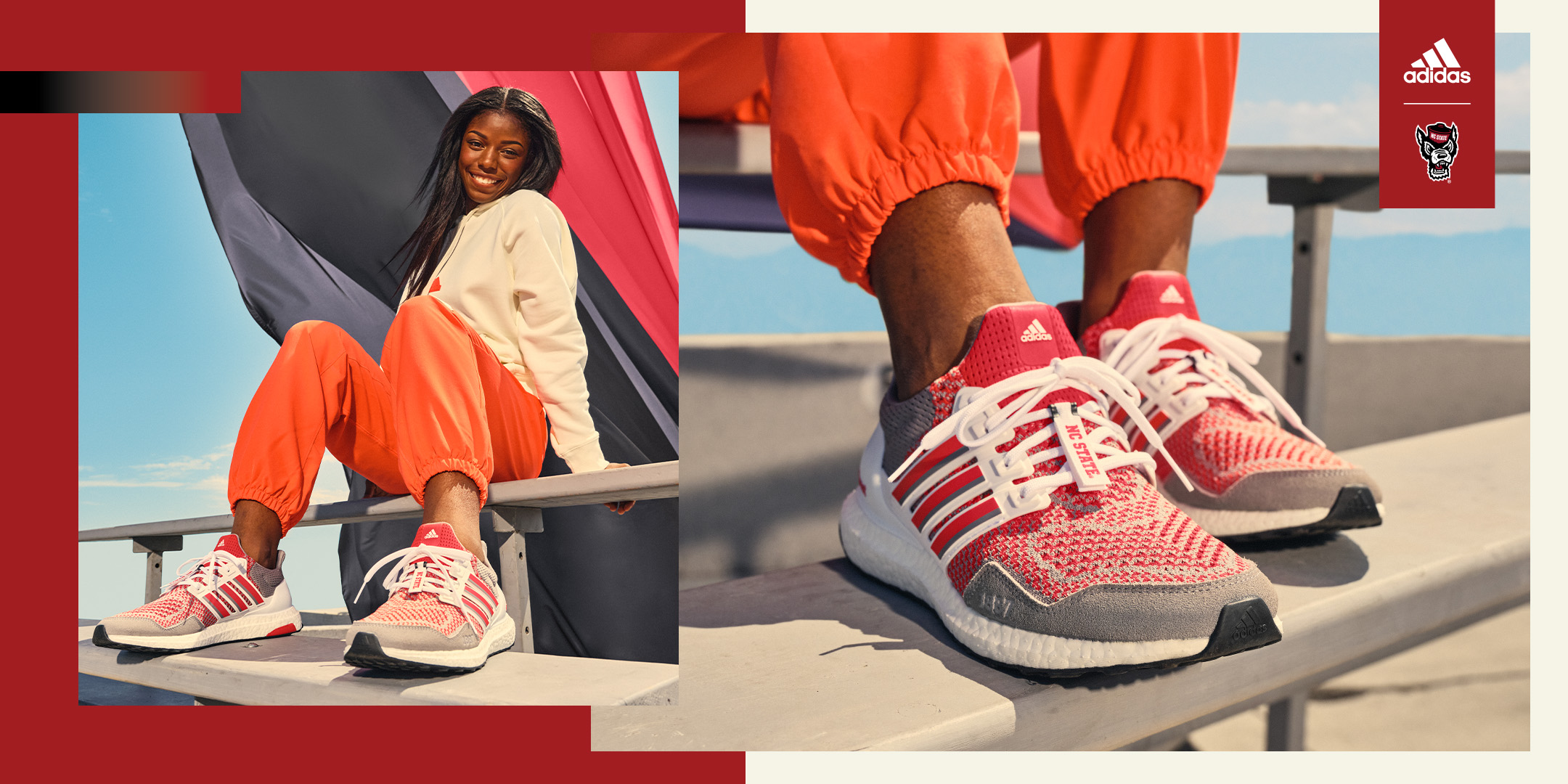 Not only are the shoes obviously Red & White, but "1887" is on the side of the shoe, which is the year our beloved school opened. Tuffy is on the insole. There are also tags that you can switch out that say "NC State," "Wolfpack," and "Go Pack."
NC State Player Grades vs. UCONN
Below is a breakdown of how NC State's individual players graded out in the Wolfpack's 41-10 victory over UCONN on Saturday, according to ProFootballFocus.
Defense (10+ snaps or more)
Sophomore Defensive End Davin Vann – 88.0
Junior Linebacker Drake Thomas – 81.9
Sophomore Nose Tackle Joshua Harris – 80.6
Junior Safety Jakeen Harris – 79.9
Junior Linebacker Jaylon Scott – 76.8
Sophomore Cornerback Aydan White – 75.7
Sophomore Cornerback Shyheim Battle – 73.1
Freshman Safety Sean Brown – 71.3
Senior Defensive End Savion Jackson – 68.9
Senior Safety Cyrus Fagan – 68.6
Senior Nose Tackle Cory Durden – 68.1
Junior Cornerback Teshaun Smith – 67.8
Senior Linebacker Isaiah Moore – 66.1
Sophomore Nickel Devan Boykin – 65.5
Freshman Safety Jalen Frazier – 62.9
Sophomore Defensive End C.J. Clark – 62.6
Senior Cornerback Derrek Pitts Jr. – 61.8
Senior Safety Tanner Ingle – 59.9
Freshman Linebacker Caden Fordham – 52.9
Freshman Defensive End Travali Price – 51.9
Sophomore Linebacker Devon Betty – 46.8
Junior Safety Rakeim Ashford – 46.2
Freshman Linebacker Jayland Parker – 45.6
Junior Linebacker Payton Wilson – 41.3
Offense 10+ Snaps
Senior Wide Receiver Thayer Thomas – 83.1
Freshman Running Back Michael Allen – 82.7
Senior Tackle Timothy McKay – 78.9
Freshman Running Back Demie Sumo-Karngbaye – 78.5
Sophomore Running Back Delbert Mimms III – 78.1
Junior Wide Receiver Devin Carter – 75.2
Senior Center Grant Gibson – 74.0
Junior Wide Receiver Keyon Lesane – 71.7
Sophomore Running Back Demarcus Jones – 70.6
Sophomore Wide Receiver Porter Rooks – 69.3
Senior Guard Chandler Zavala – 67.7
Sophomore Guard Dylan McMahon – 67.2
Freshman Wide Receiver Julian Gray – 65.0
Senior Wide Receiver Darryl Jones – 64.5
Senior Tackle Bryson Speas – 63.9
Junior Quarterback Devin Leary – 55.9
Sophomore Tackle Anthony Belton – 54.5
Freshman Wide Receiver Terrell Timmons Jr. – 53.7
Junior Guard Derrick Eason – 50.9
Sophomore Tight End Kam Walker – 47.4
Sophomore Tight End Christopher Toudle – 46.7
Sophomore Wide Receiver Anthony Smith – 45.2
Freshman Tight End Cedric Seabrough – 44.3