NC State Defensive Coordinator Tony Gibson is a Nominee for the 2022 Broyles' Award for Top Assistant
NC State Defensive Coordinator Tony Gibson is one of 51 nominees for the 2022 Broyles Award, given out annually to the Top Assistant Coach in College Football.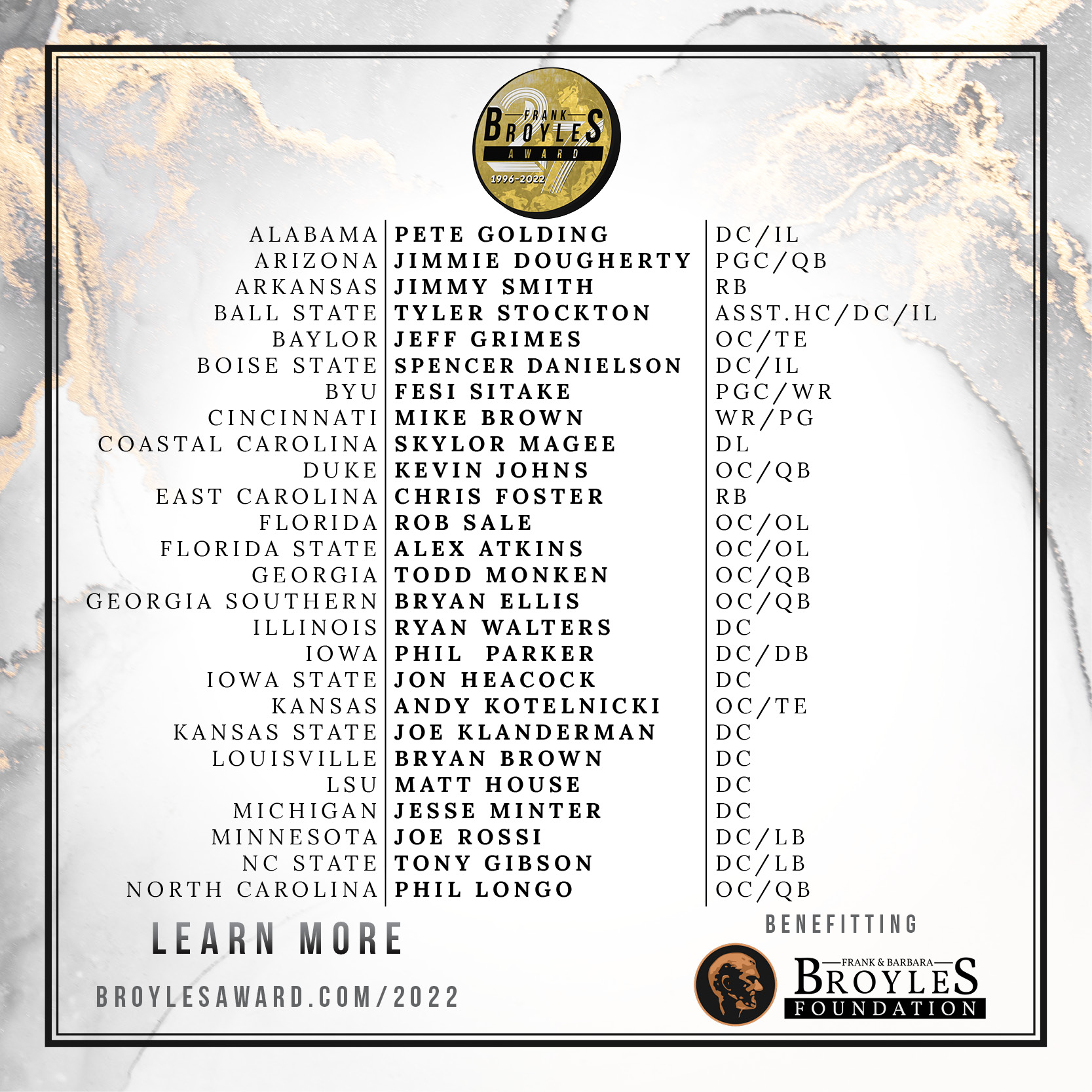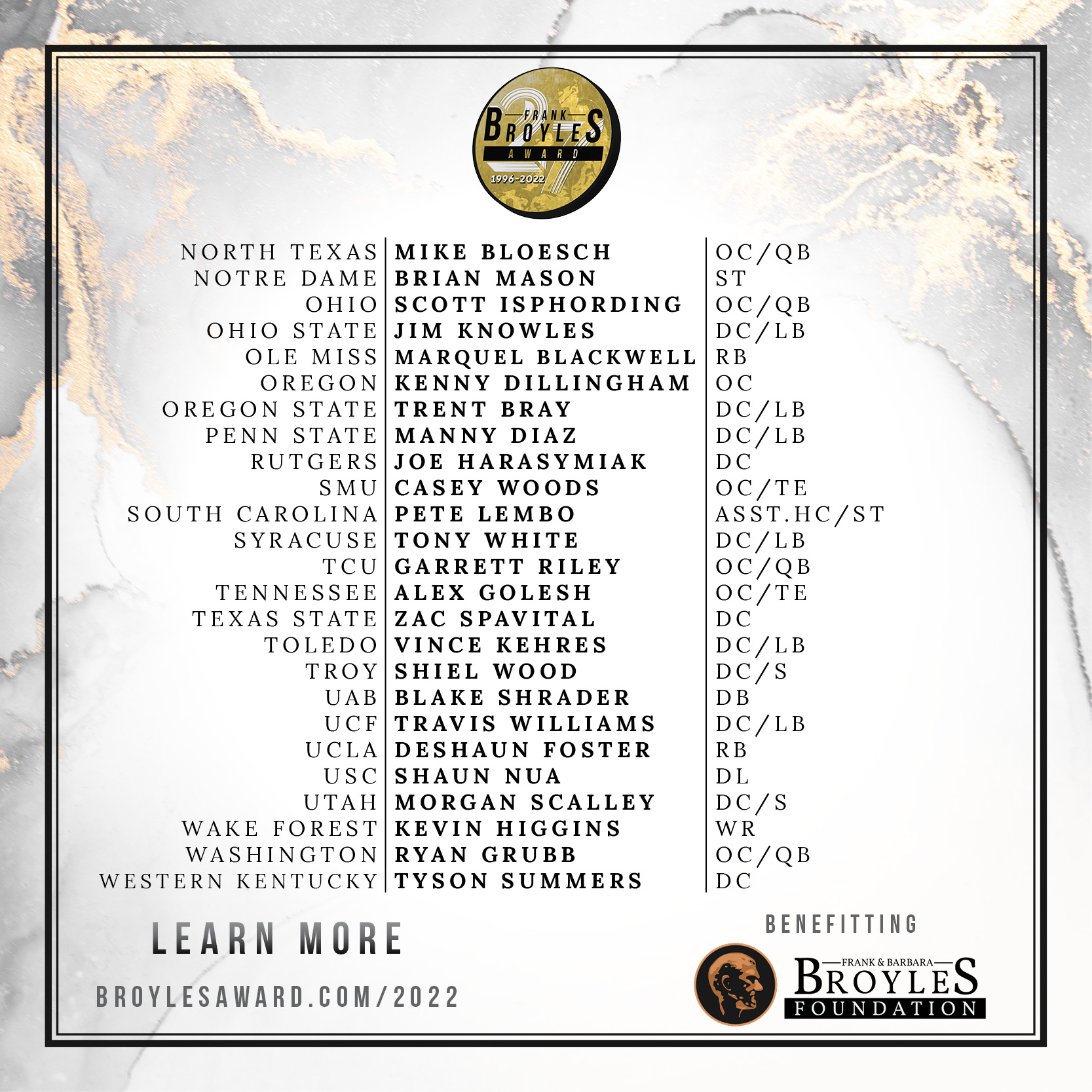 The Wolfpack ranks first in the ACC in interceptions (16), rushing defense (92.3), scoring defense (18.1) and pass efficiency defense (116.4). The Pack also ranks second in the league in third-down conversion defense (.311) and fourth in the league in total defense (321.2). NC State's 16 interceptions also ranks third nationally.
 
The Wolfpack is allowing just 18.1 points per game, a mark that leads the ACC and ranks 13th in the FBS. Clemson, who was ranked No. 4 in the nation at the time of its matchup against the Pack, is the only team that has scored more than 24 points against NC State this season.
 
NC State's defense has also recorded multiple interceptions in seven of its 10 contests this season, picking a pair against East Carolina, Charleston Southern, Florida State, Syracuse and Boston College. The Pack also snagged three picks in wins over Texas Tech and Wake Forest. (GoPack)
The list will be trimmed to 15 semi-finalists on November 22nd.
NC State to Play Tennessee in 2024 in Charlotte
It's finally official. NC State and Tennessee will play one another in football at Bank of America Stadium in Charlotte on September 7th, 2024, in the Duke's Mayo Classic. The Wolfpack are also scheduled to play Louisiana Tech and Western Carolina in non-conference play in 2024.
Pack vs. Vols, 2024

🔗 https://t.co/a3uLh6ulPQ#1Pack1Goal pic.twitter.com/CC8sh0MYEO

— NC State Football (@PackFootball) March 21, 2023
"We are excited to participate in the 2024 Duke's Mayo Classic. This is an incredible opportunity for our football program to face a great SEC opponent in our home state. The Charlotte Sports Foundation does a fantastic job and I'm looking forward to an electric atmosphere at Bank of America Stadium," said Director of Athletics, Boo Corrigan. (GoPack)
NC State has played Tennessee 3 times, winning the first game of the series back in 1893.