Dusan Mahorcic Enters the Transfer Portal
On April 21st, NC State big man Dusan Mahorcic revealed that the ACC had approved his medical hardship waiver, giving him an extra year of collegiate eligibility.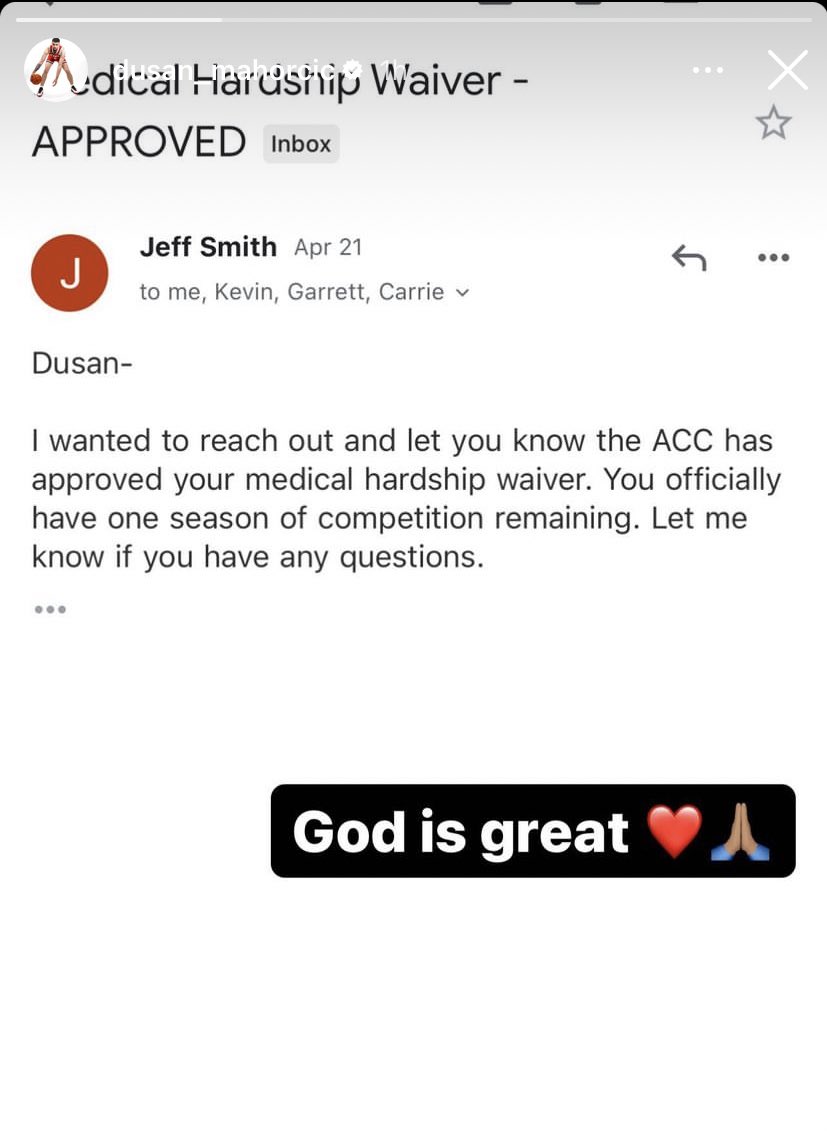 Then last night, news broke that Mahorcic had entered the transfer portal.
NC State F Dušan Mahorčič has entered the transfer portal. Grad transfer. https://t.co/ZPhGwXF8Cl

— Verbal Commits (@VerbalCommits) April 24, 2023
From what I'm hearing, the Wolfpack coaching staff offered Mahorcic a medical hardship. The expectation is that Dusan might not be ready until February, because he had a second surgery after the first. With a medical hardship, Mahorcic could go to school, practice, and rehab, but not play. Mahorcic wasn't interested in this option.
We wish Dusan the best!
Missouri Transfer Mohamed Diarra Commits to NC State
NC State picked up their 5th transfer today. Mohamed Diarra (6'10″/215) committed to run with the Wolfpack today while in Raleigh on an Official Visit.
93. #COMMITED pic.twitter.com/qnwwgWRqOs

— 93%💙 (@Rvtpi2) April 24, 2023
Diarra originally spent his first two seasons at Garden City Community College, averaging 17.8 points and 12.6 rebounds per game in his second season. He landed at Missouri last year, after being rated as the #1 JUCO prospect in the 2022 class according to JucoRecruiting.com.
In his only season at Missouri, Diarra averaged 11.7 minutes per game in 25 games played (6 starts), averaging 3.3 points and 3.2 rebounds. Because of the extra year due to Covid, Diarra has 2 years of eligibility remaining.
With news breaking today that Dusan Mahorcic entered the Transfer Portal, the Wolfpack found his replacement. NC State's frontcourt in 2023-24 currently will be made up of D.J. Burns, Ben Middlebrooks, Mohamed Diarra and Ernest Ross.
Check out these highlights of Diarra.
🇫🇷 6-10 F Mohamed Diarra has committed to NC State

The Missouri transfer, who was #1 in the 2022 @JucoRecruiting rankings, has 2 years of eligibility remainingpic.twitter.com/3jFIEtOhAr https://t.co/5oDF835SZZ

— CBB Europe (@CBB_Europe) April 24, 2023
There is a lot to like in Diarra's game. He is athletic, can hit a jump shot, put the ball on the floor, can play defense on the perimeter, block shots, and is an aggressive rebounder.