NC State Sweeps 2020 ACC Men's Swimming & Diving Awards
NC State continued their dominance in Men's Swimming & Diving in 2020, sweeping the 2020 ACC Awards yesterday.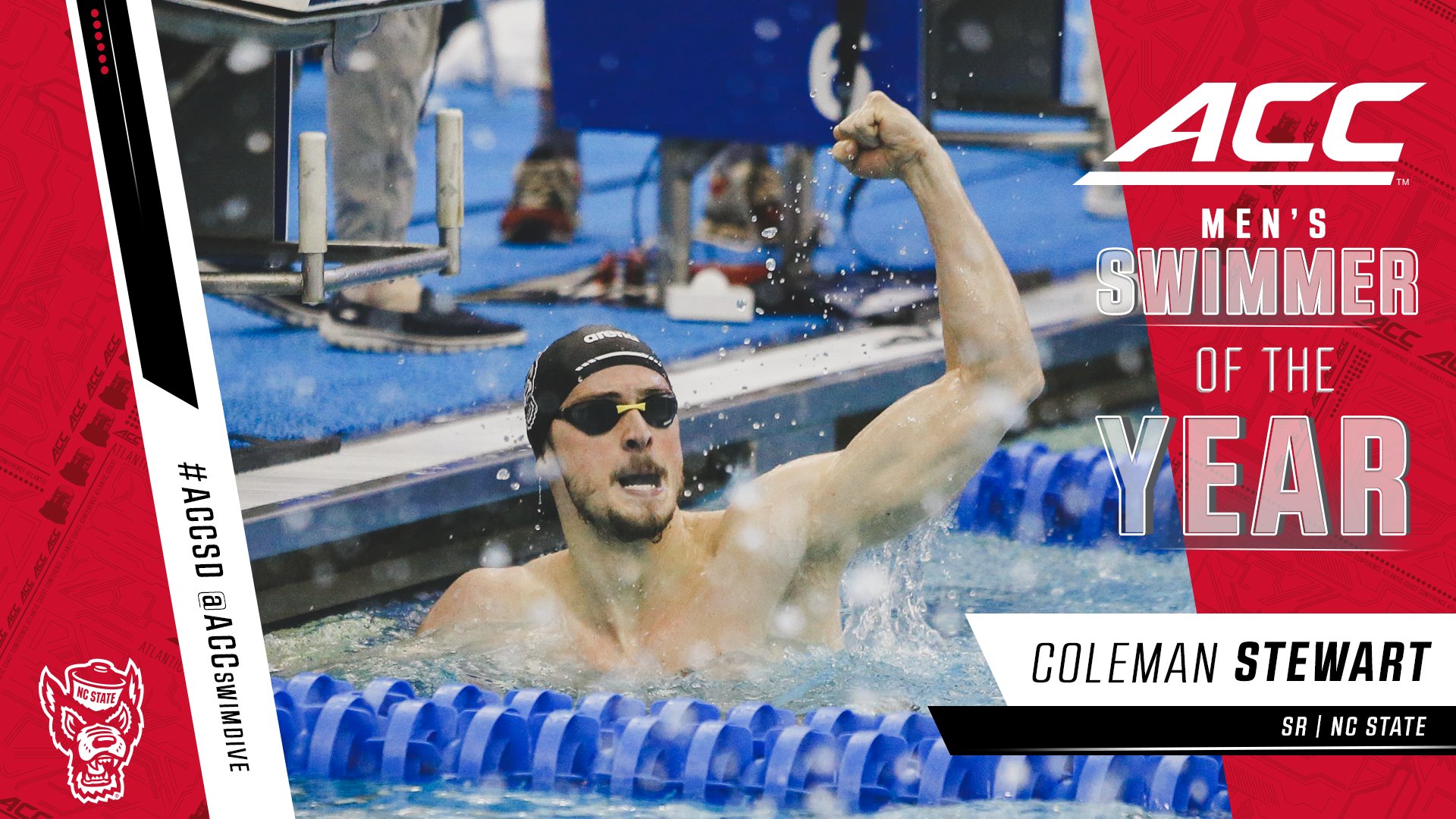 Stewart, a Senio, has now one the ACC Swimmer of the Year award two years in a row. At the ACC championships, he won the 100 & 200 backstrokes (2nd straight), and was part of the 1st-place 200 medley and 400 freestyle relay teams.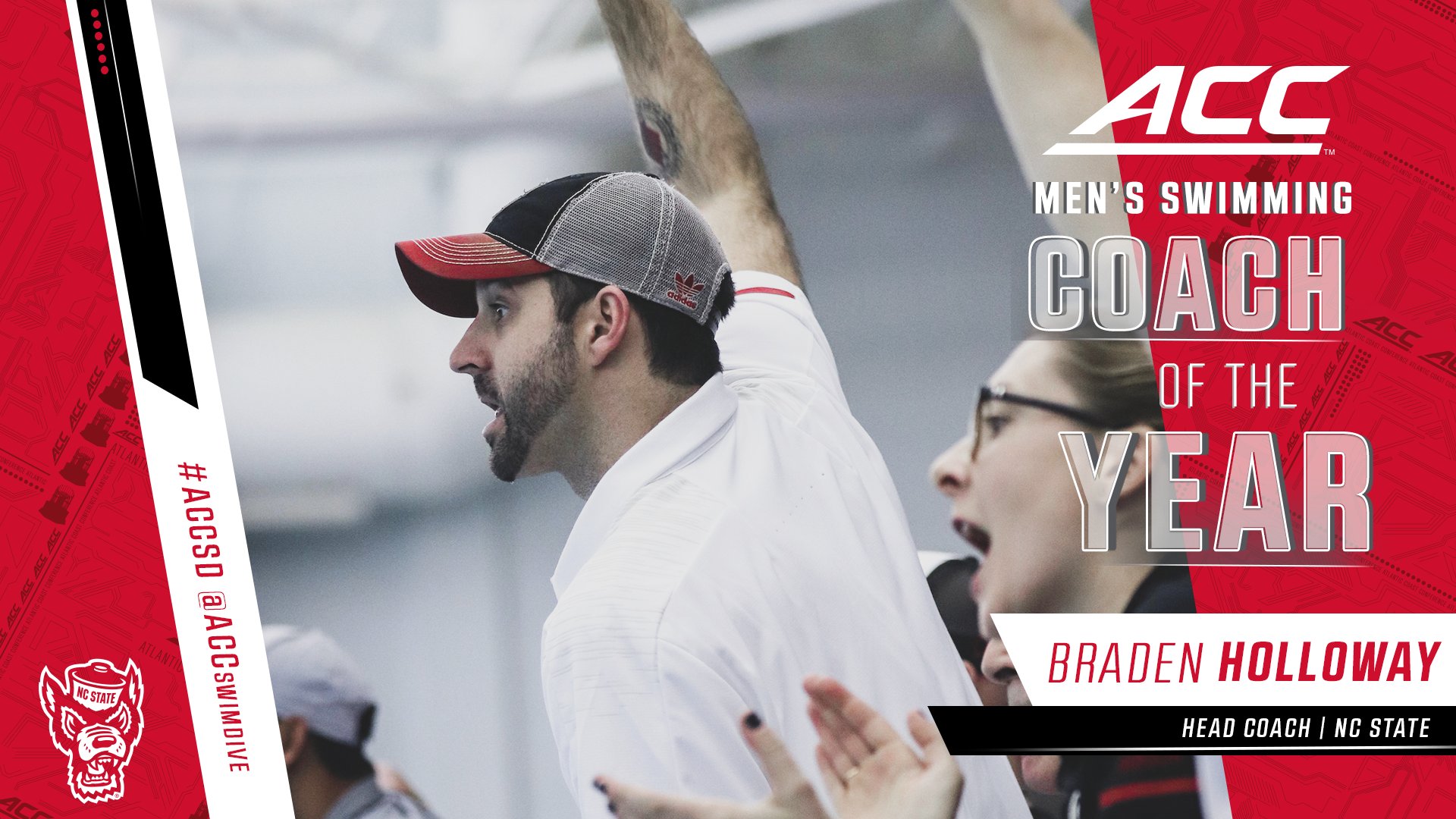 This has almost become a lock annually for Holloway, winning the award in 7 of the last 8 years. The Men's Swimming & Diving team won their 6th consecutive ACC Championship this year.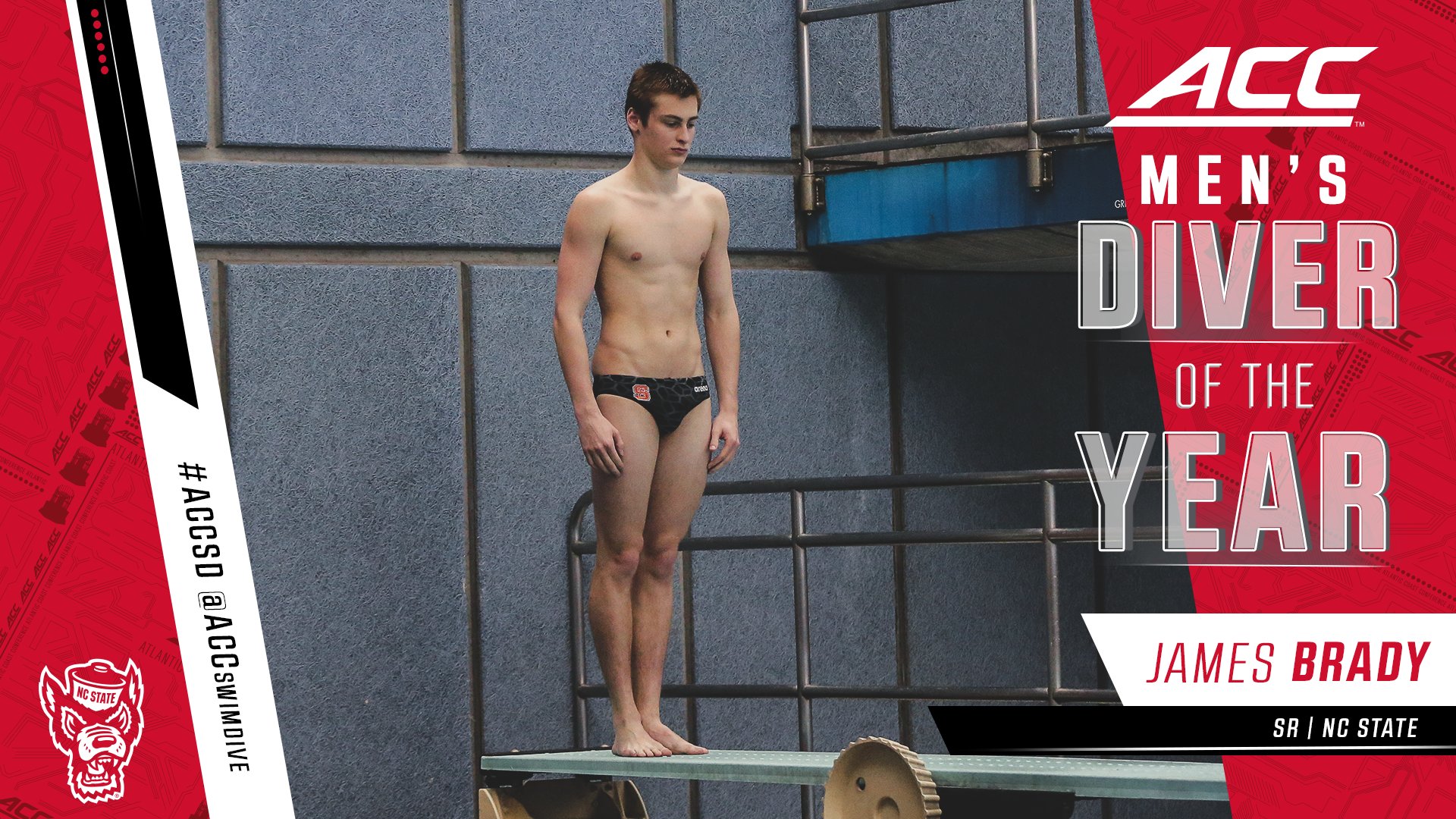 Brady, a Senior, was a finalist in all 3 diving events at the ACC Championships, winning the 3-meter springboard competition.