NC State Ranks 38th in NET Rankings After The Citadel
The updated NET Rankings are out after NC State's 83-63 victory over The Citadel, and the Wolfpack moved up to 38th.
For comparison, NC State ranked 31st in the 1st NET rankings last year, and finished 34th. Finishing 34th last year, you would have assumed the Wolfpack was in a good position to be an at-large selection for the NCAA Tournament, since the NET Ranking replied the RPI as the evaluation tool of the selection committee. We know how that worked out.
In the 1st NET Rankings of this year, released last week, the Wolfpack were ranked 50th.
NC State is currently the 4th highest ranked team in the ACC.
ACC Teams in the NET Rankings
7) Louisville
9) Duke
25) FSU
38) NC State
60) Virginia Tech
69) UVA
73) Pitt
76) Miami
84) Syracuse
89) UNC
103) Wake Forest
105) Notre Dame
116) Clemson
136) Boston College
156) Georgia Tech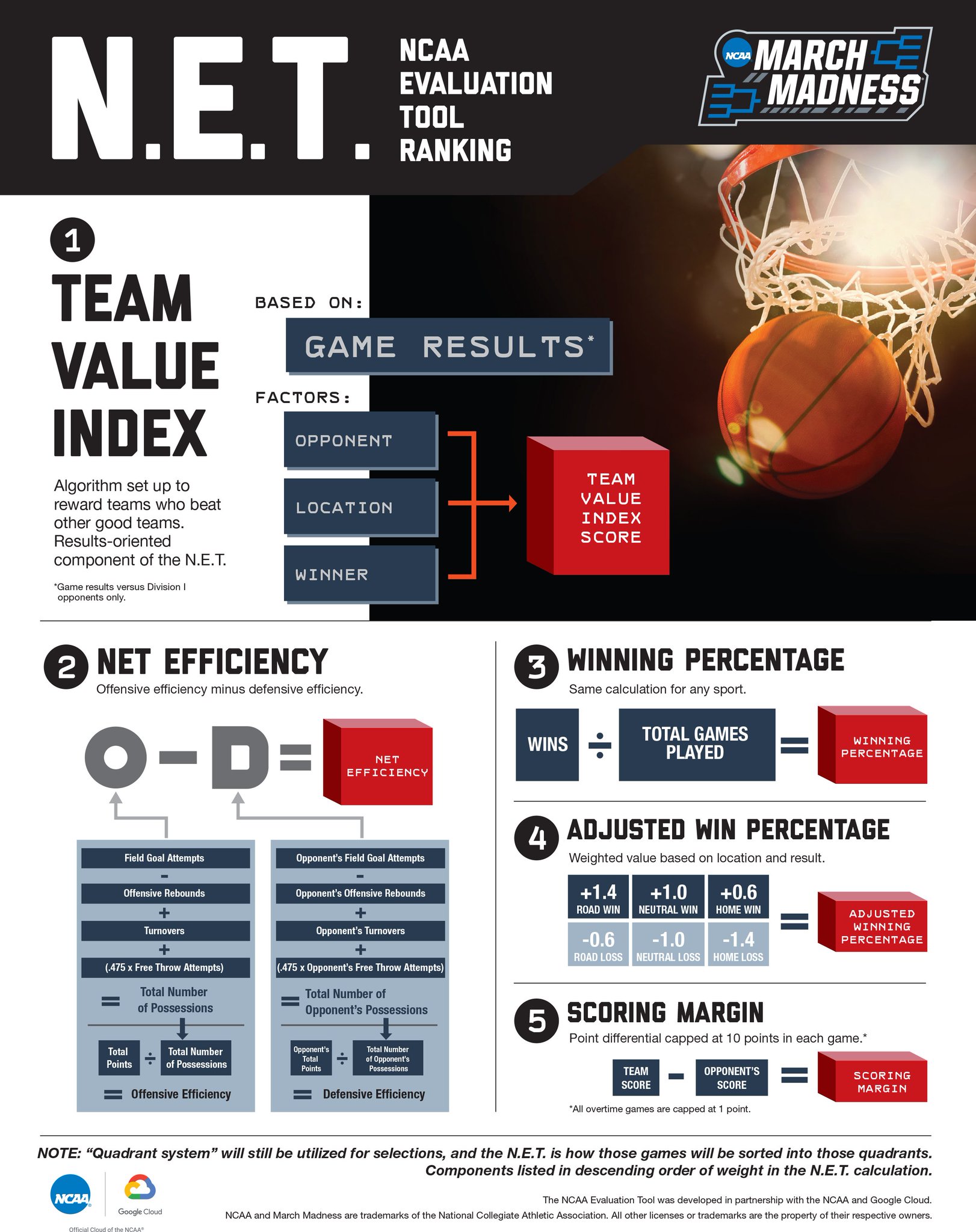 NC State Accepts Recommendation to Move Case to IARP
NC State has accepted the recommendation to move their violation's case from the NCAA's Committee on Infractions to the Independent Accountability Resolution Process.
"We've stated throughout this process that NC State will accept accountability for any shortcomings and defend ourselves aggressively where we feel it is appropriate and necessary to do so," Woodson wrote in a statement released by the school on Wednesday. "As our response to the Referral Petition demonstrates, we do not think NC State can receive an objective or fair hearing before the Committee on Infractions in this matter. We believe the only remaining option is that our case be moved to the Independent Accountability Resolution Process.

"NC State has a long history of working cooperatively with the NCAA, and we remain committed to working collaboratively through the IARP to address concerns and to resolve this matter as fairly and efficiently as possible." (WRAL)
The IARP is made up of decision makers that are investigators and legal advocates that are independent of any NCAA teams.
The difference between the traditional process, and the IARP, is that the latter's decision is final, unable to be appealed.