Philip Rivers Moves into 6th in NFL History in Passing Touchdowns
NC State legend Philip Rivers threw 3 touchdowns in Week 1 of the 2018 NFL season, giving him 345 career touchdown passes. He entered the day with 342, which was one behind Fran Tarkenton who ranked 6th all-time in career touchdown passes, and by the end of the day, Rivers had leap frogged him.
Rivers also currently ranks 7th all-time in completions, 8th in passer rating, and 9th in passing yards.
Even though he's 37-years old, he's not about to retire. He plans at minimum to play out the last two years of his contract, but doesn't desire to play into his mid-40's like Tom Brady and Drew Brees.  Whenever Rivers decides to hang it up, he will have finished a career that is worthy of being in the Hall of Fame.
Philip Rivers Tied for 2nd Best Odds to Win 2019 NFL MVP
Football season is creeping up on us, and Vegas is itching for people to chuck money their way. According to some very early betting lines, NC State legend, Los Angeles Chargers Quarterback Philip Rivers is tied for the 2nd best odds to win the 2019 NFL MVP Award.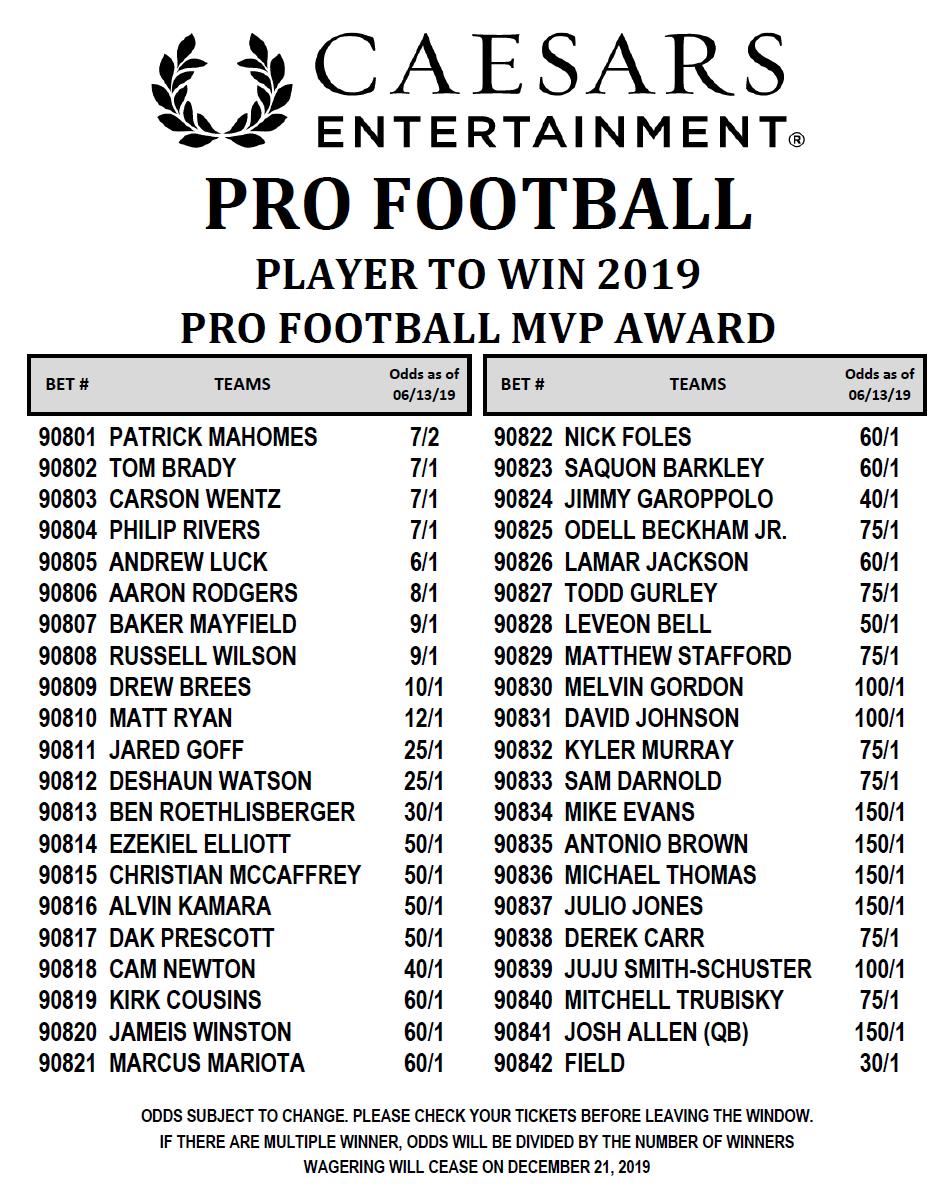 At the age of 36, Rivers' QB Rating of 105.5, 32 touchdowns, and 68.5% completion percentage, were all tied for the 2nd best marks of his 15 year career.
Last year Rivers ranked 8th in Completion Percentage (68.3%), 8th in passing yards (4,308), 6th in passing touchdowns (32), and 5th in QB Rating (105.5).
Rivers led the Chargers to a 12-4 record last year.