NC State Women's Soccer Moves up to #14
NC State Women's Soccer team defeated Monmouth 1-0 this past Friday on the road, and moved up three spots in the United Soccer Coaches Top-25 to #14.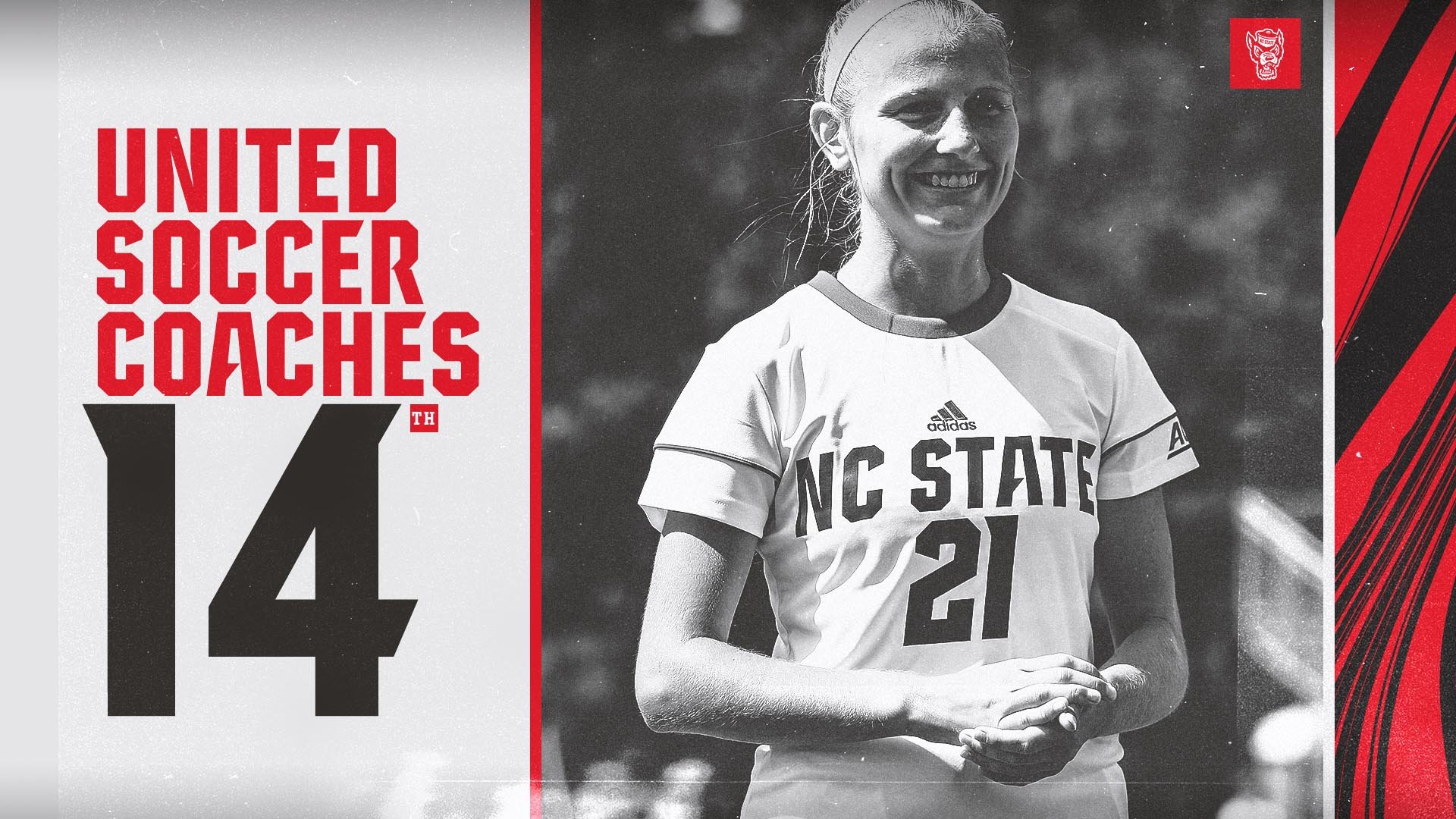 The Wolfpack also moved up 4 spots to #16 in the TopDrawerSoccer Top-25.
The Wolfpack are scheduled to host Iowa tonight at 7pm in their home opener, but we will have to see if that game is cancelled due to weather.
NC State's David Loera Signs MLS Contract with Orlando City
For the 2nd straight season, the NC State Men's Soccer team has lost a player early to the professional ranks. Last year, Manny Perez left after his Sophomore season to sign with Celtic F.C. of the Scottish Premier League, who also allowed him to be loaned back to North Carolina FC of the USL.
This week David Loera signed a homegrown contract with Orlando City of the MLS after his Junior season.
"We are thrilled to sign David to a multi-year Homegrown contract," said Orlando City EVP of Soccer Operations Luiz Muzzi. "It is imperative for us to continue to grow the talent here in Central Florida and to work toward creating a pathway from our Development Academy to the First Team and David is an example of just that. He possesses great vision and control on the ball and we are very excited about his addition to our roster." (MLS)

"I am very happy and proud of David," NC State head coach George Kiefer said. "Immediately after our last match I thanked him for giving us everything and I told him that now it's time we look after him and help him. I think the timing is perfect in that he was an excellent student and can finish his degree while he works on his professional career."  (GoPack)
It's probably a dream come true for Loera to be able to play professionally in Orlando. Loera played for Orlando City Academy prior to coming to Raleigh for college.
Loera earned All-ACC honors all three years at NC State, making the All-Freshman Team in 2017, the All-ACC First Team in 2018, and the All-ACC Second Team in 2019. After the season, TopDrawerSoccer ranks him as the #13 player in the nation, and the #1 player in the ACC.
Loera started all 19 matches of the 2019 season, tying for the team lead in goals (5) and tying for second on the team in assists (3). He led the Wolfpack in total shots (47) and shots on goal (18). Loera scored one match-winning goal this season in a 1-0 win over ETSU on Oct. 8. He helped lead the Wolfpack to a 9-7-3 record, a fifth-place finish in the Atlantic Coast Conference regular-season standings—best for the program since 2005—and played a significant role in the Wolfpack qualifying for its third consecutive NCAA Championship, something which was last done at NC State in 1985-87. Throughout his three-year career at NC State, Loera played in 57 matches (all starts). He scored nine goals and recorded 15 assists for a total of 33 points. (GoPack)