Chuck Amato tells USA Today he thinks NC State could go undefeated
There's nothing NC State fans hate more than preseason hype, and there's no coach who loves that hype more than Chuck Amato.
Chuck 'The Chest' Amato, the former NC State head coach, was never one to mince words. When you ask him a straight question, you'll get a straight answer.
So when asked about NC State, he said this…
"They've got a great defense and an outstanding quarterback. I think if they stay healthy, they could go undefeated this season."
This quote, according to the Fayetteville Observer, who first ran the story, was given by Chuck to the USA Today network.
Now, I know NC State fans are going to hate this because far too often NC State has faltered when preseason expectations were high. Heck, even ESPN made not of it. But at some point, if you're going to be elite, you've gotta own the success.
Amato is the first to utter the words 'undefeated,' and to be honest, it's not even something that's crossed my mind. However, Amato was the coach of some of the most talented NC State teams in history, so it's not like the guy doesn't know what he's talking about.
What do you think? Great flex, or huge jinx?
NC State's 2023 Football Schedule has Arrived!
NC State's 2023 Football schedule was released yesterday.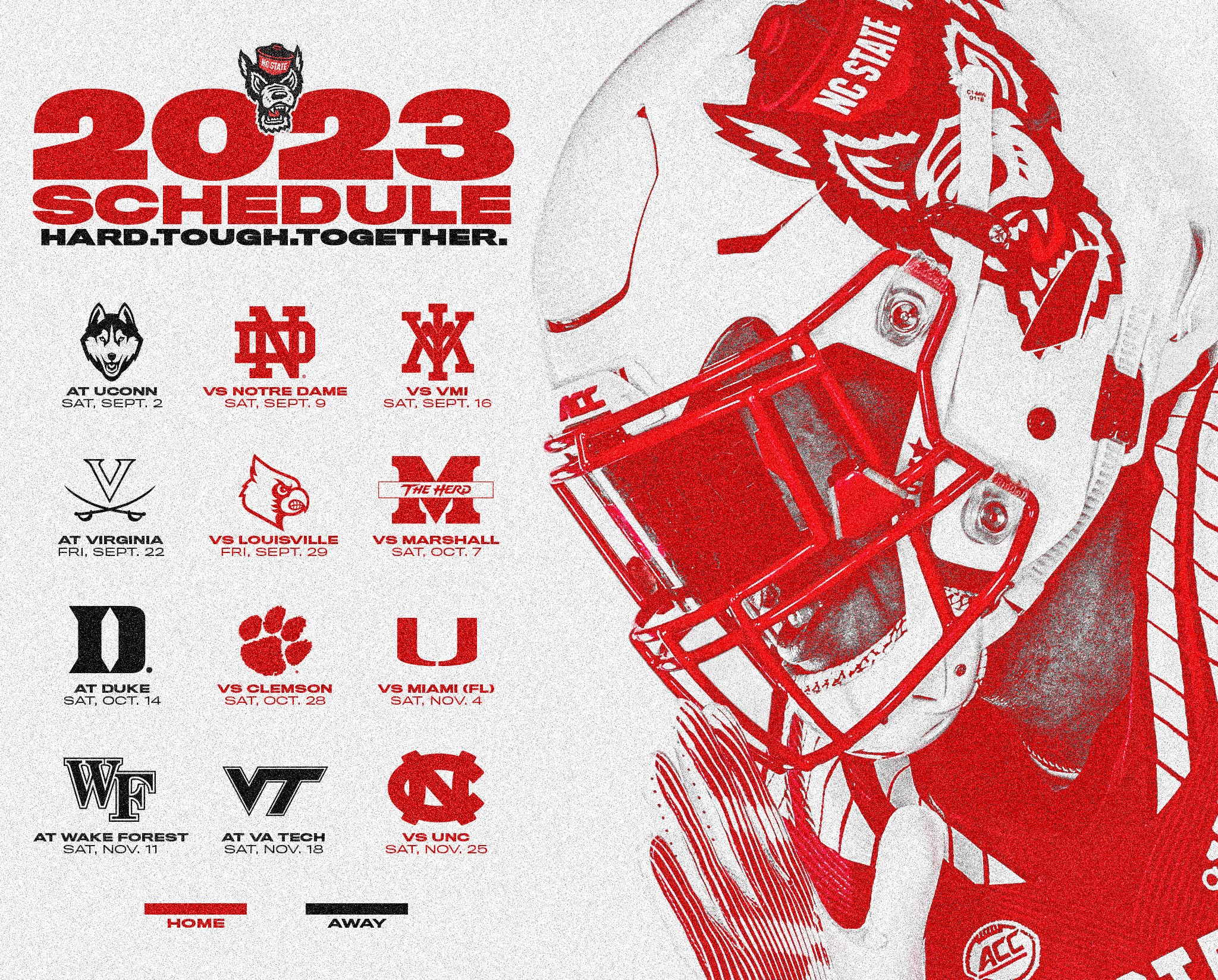 Notes
NC State will play all three in-state ACC rivals: UNC, Duke and Wake Forest
NC State has two Friday night games back to back: UVA & Louisville
NC State will play Quarterback Brennan Armstrong's former team UVA on 9/22.
NC State will host Notre Dame for the 2nd time ever, and will face a familiar face in former Wake Forest Quarterback Sam Hartman.
In the first year without Divisions in the ACC, 5 of NC State's 8 conference opponents will be teams that were in the Coastal Division last year: UVA, UNC, Miami, Duke, VT.

The three former Atlantic Division opponents are: Clemson, Wake Forest and Louisville