Kevin Keatts' Press Conference at ACC Media Day: TRANSCRIPT
NC State Head Men's Basketball Coach Kevin Keatts met with the media today at the 2019 ACC Media Day. Below is the transcript of what he had to say.
Q. Coach Keatts, good to see you again, glad you and the guys are here.
What I wanted to do is ask you this: Your teams have always been noted for being strong physically in the fourth stage of the game, fourth quarter of the game. Other than that, what are you stressing this year to the guys that you want to stand out with? What are those goals that you have for the team?

KEVIN KEATTS: Well, I appreciate you talking about my team being — we take pride in obviously being in great shape towards the end of the game. I think that one thing that we want to emphasize and what we have been talking about in the practice, is we want to be a really low turn over team.

What I mean by that, from us, obviously on defensive end, we try to turn guys over as much as we can and create tempo, but we don't want — we want to play fast, but don't want to turn the ball over ourselves. So that would be one of the things that we're working on.

I do think that we have to become a better defensive rebounding team so that we can get out and run and transition and getting a few more easy baskets?

Q. Coach, just what can you say about the first couple of seasons at NC State building up the brand, creating that environment that you want? Just where things are at from when you stepped in, what you can say about that?

KEVIN KEATTS: That's a great question. I'm excited about where we are entering year three. You know, if you told me that we were going to year three winning 45 games and beating six top 25 teams, I would tell you that we're right on pace.

Obviously, we were all a little disappointed about the outcome of not making the NCAA Tournament last year, but that being said, we put that behind us and we're really focused on moving on. I like our team. I like our pieces. For the first time since I have been at NC State, we have the most returners that we have ever had, which is seven.
Q. Coach, only three teams in the ACC average 80 points or better, Europe one of them. You preach about pushing the ball. Other teams in the league are not comfortable playing at your pace, 60s and 70s. Can you tell us, offensively and defensively, what's required to play at the pace that you want to play at?

KEVIN KEATTS: You have to be in great shape in order to play in our system. That doesn't mean that you can't play in our system if you're not in great shape, but your minutes won't be there. We're trying to get the ball out in transition as fast as we can.

I tell Markell and Braxton and C.J. all the time we want to run a three-second offense and fast break and try to get the ball up and try to score without setting the offense up.

Defensively, we want to create off the defense trying to get as many easy baskets as we can. I like where we're at with our pace. Obviously, you know, scoring 80-plus points a game has been great for us. I would love to run even a little bit more if we could.
Q. Coach, from the podium, you show so much fire and enthusiasm on the sideline. Where do you get that energy from, and do you ever get tired come February and March?

KEVIN KEATTS: Yeah, I don't — when it is basketball season, its basketball season. I don't sleep. You know, I'm up all the time. You know, this is the most exciting sport that you can play in and be a part of. So I get excited about the opportunity.

I get a chance to work with great young men all the time, and to play the game the way we like to be played, that's exciting to me. (ACC)
Andy Katz Ranks NC State's Markell Johnson as the #4 Player in the ACC
NCAA.com's Andy Katz released a podcast two days ago previewing the 2019-20 ACC Men's Basketball season, and he thinks that NC State Senior Point Guard Markell Johnson is the 4th best player in the conference.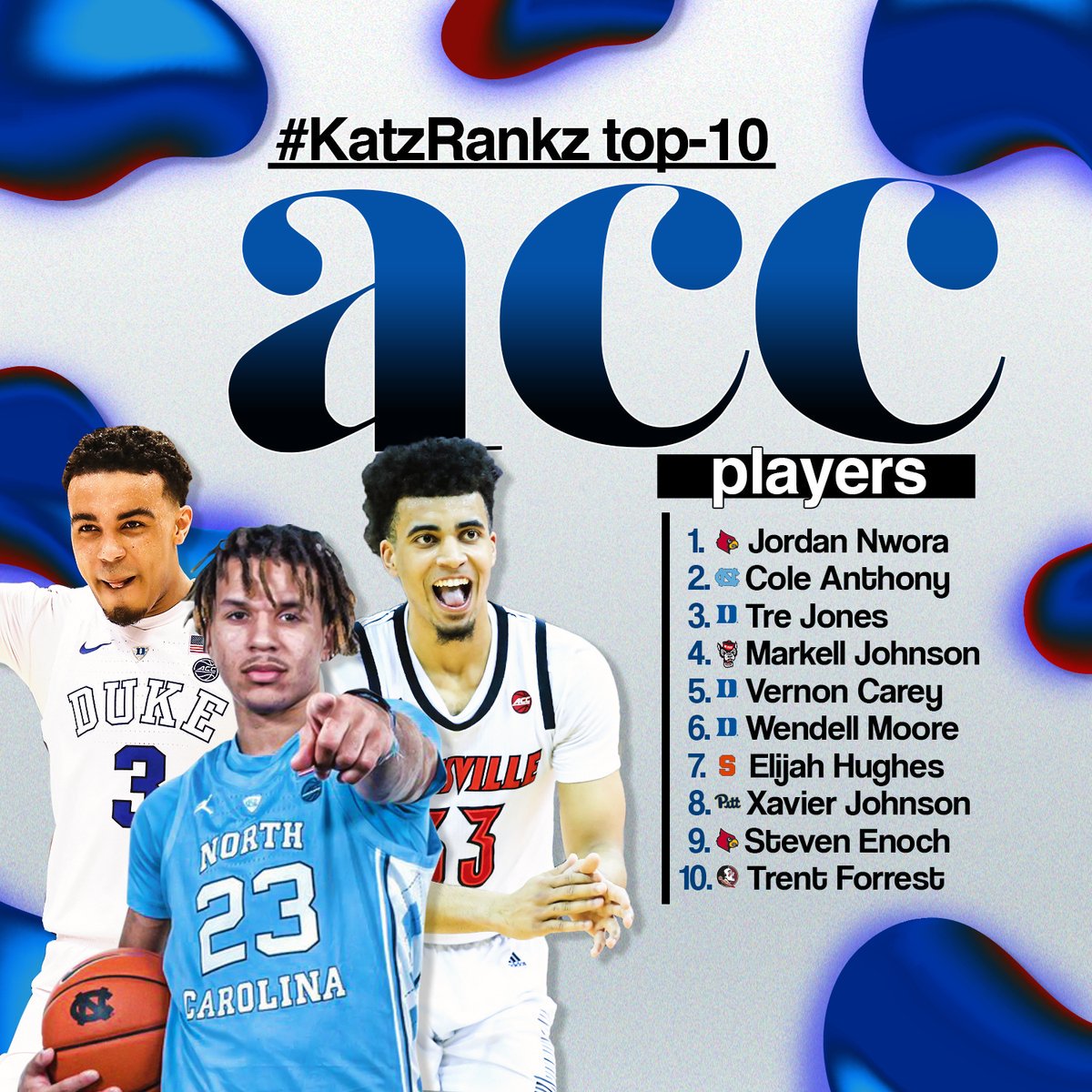 Here's what Katz had to say about Johnson in the Top-10 breakdown on the podcast.
"He's a stat stuffer. If NC State goes to the NCAA Tournament, Markell Johnson will lead them. At ACC Media Day told me that he needs to come more out of his shell. He knows that. To be much more demonstrative. Kevin Keatts is putting it on him to become a player like that." (Katz)