NC State Ranks 32nd in NET Rankings After App St
NC State's Men's Basketball team beat Appalachian State on Sunday to improve to 10-3, and they moved up to #32 in the updated NET Rankings yesterday.
For comparison, NC State ranked 31st in the 1st NET rankings last year, and finished 34th. Finishing 34th last year, you would have assumed the Wolfpack was in a good position to be an at-large selection for the NCAA Tournament, since the NET Ranking replied the RPI as the evaluation tool of the selection committee. We know how that worked out.
In the 1st NET Rankings of this year the Wolfpack were ranked 50th.
NC State is currently the 4th highest ranked team in the ACC.
ACC Teams in the NET Rankings
8) Duke
14) Louisville
28) FSU
32) NC State
46) Virginia Tech
72) UVA
77) Pitt
83) Syracuse
84) Miami
85) UNC
95) Notre Dame
107) Wake Forest
112) Georgia Tech
117) Clemson
141) Boston College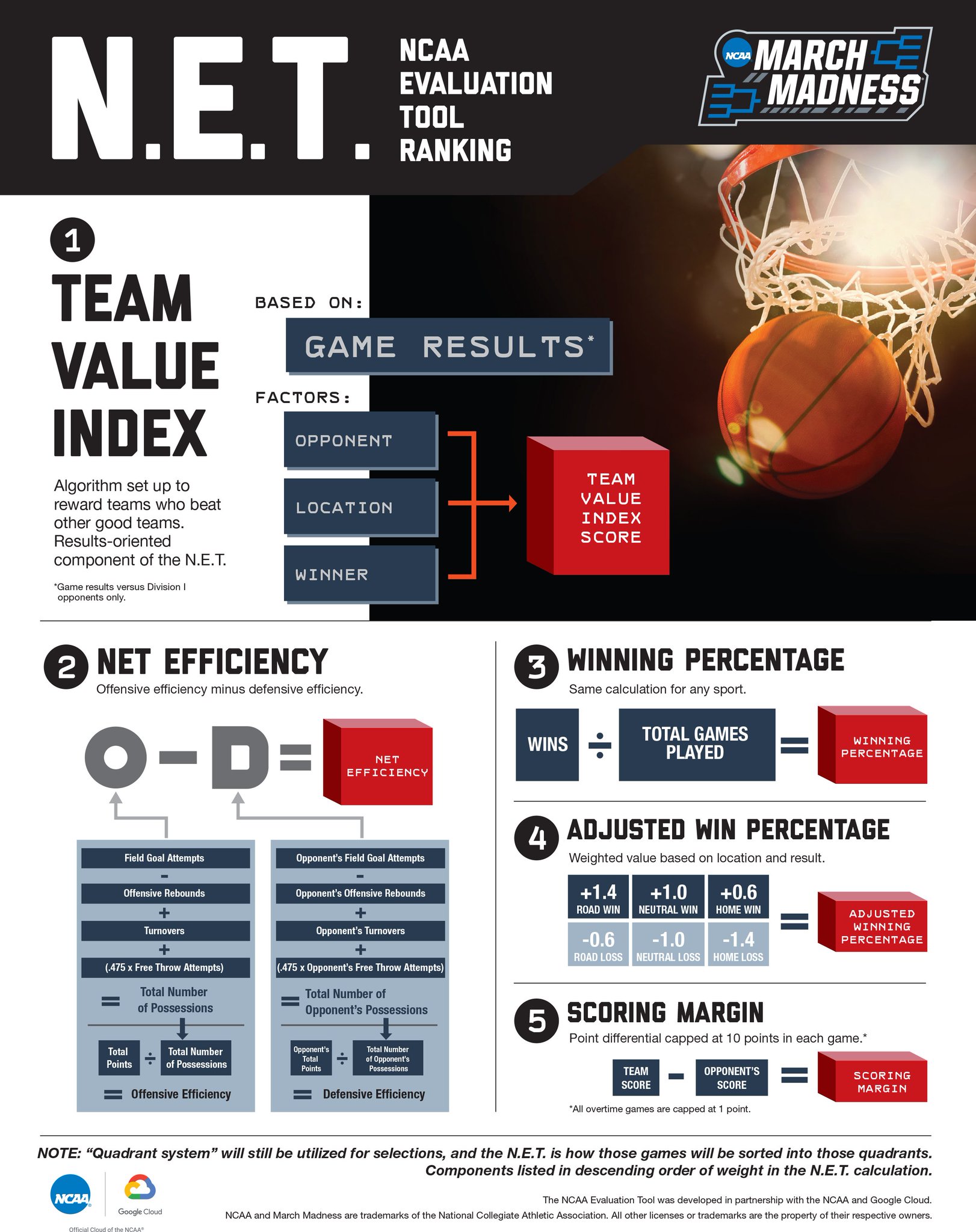 Rodney Monroe Takes Down Donovan Mitchell to Advance to the Sweet 16
The ACC is doing their own version of March Madness to determine the best Men's Basketball player of the past 50 years.
Out of the 64 players chosen, 4 NC State players were selected: David Thompson, Rodney Monroe, Julius Hodge and T.J Warren.
Each match is decided by fan vote.
Voting for the Round of 32 has now closed, and all 4 of the former Wolfpack stars have officially advanced to the Sweet 16.
Yesterday #5 seed Rodney Monroe took down #13 seed Donovan Mitchell (Louisville).
Here are the matchups for the NC State Legends in the Sweet 16.
#7 Julius Hodge vs. #3 Darrell Griffith (Louisville)
#8 T.J. Warren vs. #5 seed Jared Dudley (Boston College)
#1 David Thompson vs. #4 James Worthy (UNC)
#5 Rodney Monroe vs. #1 Christian Laettner (Duke))
Go vote for Hodge right
NOW
!