Philip Rivers Leads Chargers to 9th Win, Expecting 9th Child
Last night former NC State ACC Player of the Year Philip Rivers led the Chargers to their 9th victory of the season (9-3). The victory was yet another come-from-behind-victory for Rivers, erasing a 23-6 halftime deficit, and ultimately guiding Los Angeles down the field on a 64-yard drive (11 play), resulting in a 29-yard field goal as time ticked off the clock.
News also broke yesterday that Rivers and his wife Tiffany are expecting their 9th child.
I can confirm that Philip Rivers and wife Tiffany are expecting their ninth child. Congrats to them both.

— Eric Williams (@eric_d_williams) December 3, 2018
ESPN's Adam Schefter also chimed in that the Rivers family will soon be able to field an entire offensive unit.
Fact of the day: Chargers' QB Philip Rivers and his wife Tiffany are expecting their ninth child, as @eric_d_williams noted. Parents and kids make for an entire offensive unit.

— Adam Schefter (@AdamSchefter) December 3, 2018
– Ninth kid on the way
– Ninth win in the books

Philip Rivers had a fantastic day. pic.twitter.com/6DpXsNquMj

— Sporting News (@sportingnews) December 3, 2018
Rivers finished the night 26 of 36 for 299 yards and 2 touchdowns (0 interceptions) with a 115.4 QB Rating.
He continues to prove that he's one of the most clutch signal callers in NFL history. Rivers has now led the Chargers to 7 comeback victories after trailing by 16+ points. That ties Peyton Manning's NFL record.
The Chargers' victory over the Steelers was Philip Rivers' 7th comeback win after trailing by 16+ points.

That ties Peyton Manning for the most in NFL history. (via @EliasSports) pic.twitter.com/yyoSkREH8d

— SportsCenter (@SportsCenter) December 3, 2018
Rivers has also thrown multiple touchdowns in 13 straight games, which is the 2nd longest streak in NFL history, and only 2 away from Manning's record.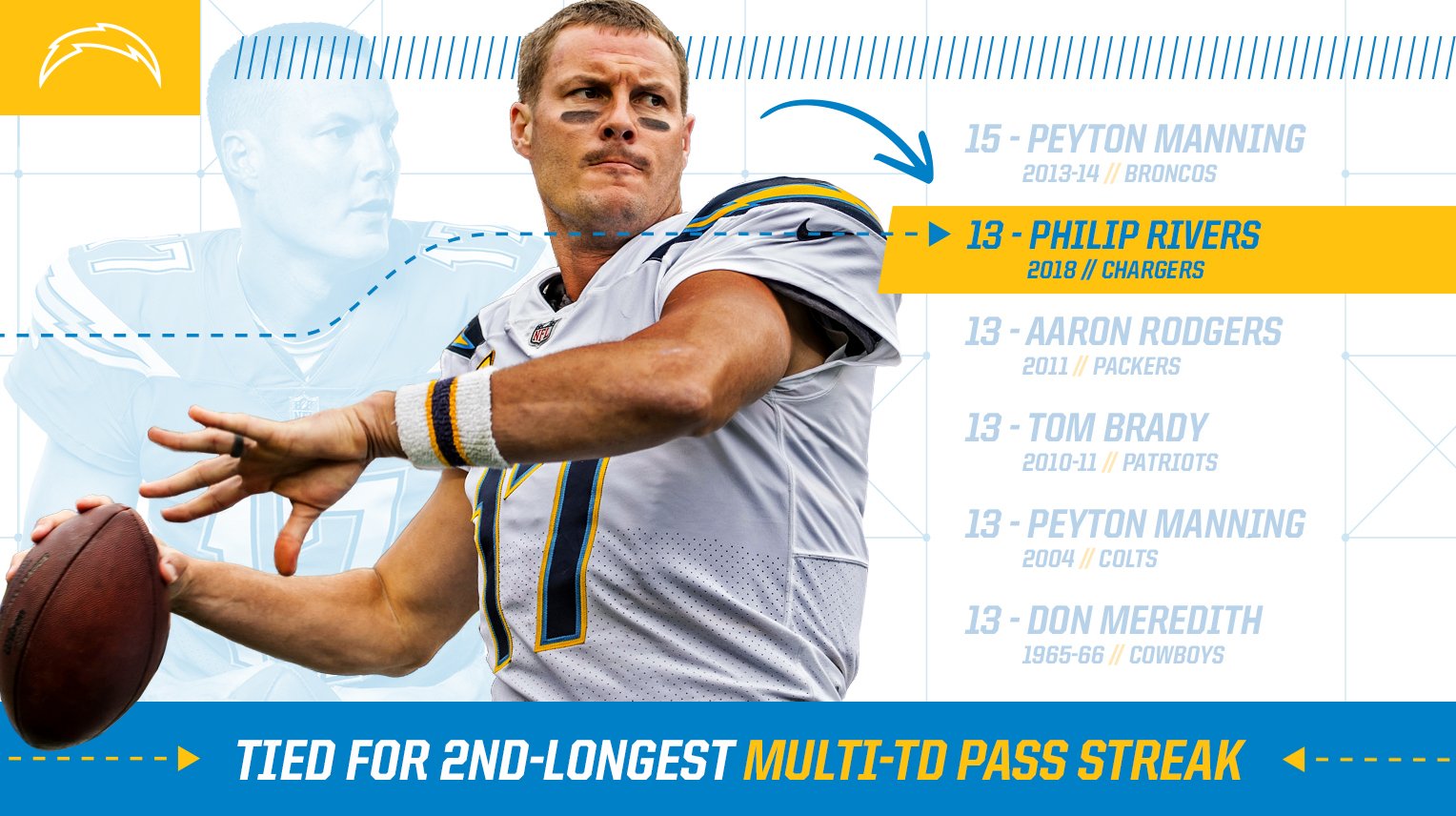 TJ Warren's Hot Hand From Deep was Cut Short in 2018-19: YEAR 5 RECAP
Former NC State ACC Player of the Year TJ Warren just wrapped up his 5th season in the NBA, all played with the Phoenix Suns, who drafted him 14th overall in the 2014 NBA Draft.
It was a frustrating ending for Warren, missing the final 33 games of the season due to an ankle injury, which ultimately was determined to be a severe bruise.
In 43 games (36 starts), Warren averaged 18.0 points and 4.0 rebounds, while shooting 48.6% from the field, and a super impressive 42.8% three-point percentage.
To put it in perspective, he shot 22.2% from beyond the arch last year.
Warren picked up a $250,000 bonus for shooting over 37% from three, and missed another $250,000 bonus by 5 three-point attempts. He needed 185 attempts for the bonus, and shot 180.
Tony Bucket's highest scoring performance of the year came on December 13th, when he dropped 30 points on the Mavs.
Warren just finished the 2nd season on his 4-year contract extension worth $50 million. He is due $10.8 million next season, $11.7 million in 2020-21 and $12.69 million in 2021-22.
There is speculation on whether or not Warren will be a member of the Suns, because he is an enticing player for the Suns to package in a deal.
With that being said, Warren is optimistic about Phoenix taking a step forward next year.
"We've got the talent," Warren said. "We've got the players. All it's about is coming together. Building together. Growing together. Josh (Jackson), Kelly (Oubre Jr.) Book (Devin Booker), Tyler (Johnson) D.A. (Deandre Ayton). We have the nucleus to really make some things happen. It's going to be a big offseason for everybody. Hopefully everybody is going to work, which I know they are."


AZCentral
Through 5 seasons, Warren's career scoring average of 14.4 is the third highest by a former Wolfpack player.