Elly Henes Becomes 1st ACC XC Performer of the Year in School History, Mom Laurie Wins ACC Coach of the Year 5th Time
Senior Elly Henes was named the ACC Women's Cross Country Performer of the Year yesterday, becoming the first person in NC State history to do so. Her mother, Laurie Henes, who happens to be the Wolfpack Women's Cross Country head coach, was named the ACC Coach of the Year for the 5th time.
Our 5x ACC Women's XC Coach of the Year.

2006 : ✅
2016 : ✅
2017 : ✅
2018 : ✅
2019 : ✅

Congrats, Coach Henes!#GoPack pic.twitter.com/hM1wftpyKJ

— Wolfpack XC (@PackXC) December 10, 2019
Elly Henes, of Cary, North Carolina, entered the 2019 NCAA Cross Country Championships as the 13th multi-year cross country All-American in NC State program history and delivered a career-best 10th-place finish of 20:20.7 on the 6K course.

Earlier, Henes had claimed 2019 ACC and Southeast Regional gold medals with respective winning times of 20:37.4 and 19:48.9. Henes is just the fifth runner in NC State women's cross country history to earn All-America honors three or more times.

Laurie Henes, in her 14th year as the Wolfpack women's cross country head coach, led NC State to its fourth consecutive ACC championship and 25th overall. Henes' Wolfpack placed fifth at this year's NCAA Championships, marking the program's fifth consecutive top-15 finish and the highest since 2016. In addition to her daughter Elly, Henes coached freshman Kelsey Chmiel to an All-America finish at the NCAA finals (22nd place).

Henes, a former NC State All-American who ran on four ACC championship teams and was the conference's gold medalist in 1991, was also recognized as the USTFCCCA Southeast Region Coach of the Year for the fourth consecutive season and the fifth time overall. (ACC)
NC State Women's Cross-Country Finish 5th at NCAA's, Men Finish 26th
Yesterday, NC State's Women's Cross-Country team finished 5th in the NCAA Championships, and the Men's team finished 26th.
Last year, the Women's team finished 13th, but the Top-5 isn't abnormal for the Pack, finishing there 3 out of the last 5 years.
This was a step back for the Men's team, finishing 11th in 2018.
Senior Elly Henes finished 10th in the nation, and earned All-American honors for the third time in her career, making her only 1 of 5 women in school history to do so. The last time a member of NC State's Women's team earned 3 consecutive All-American honors was in 1982-84 (Connie Jo Robinson).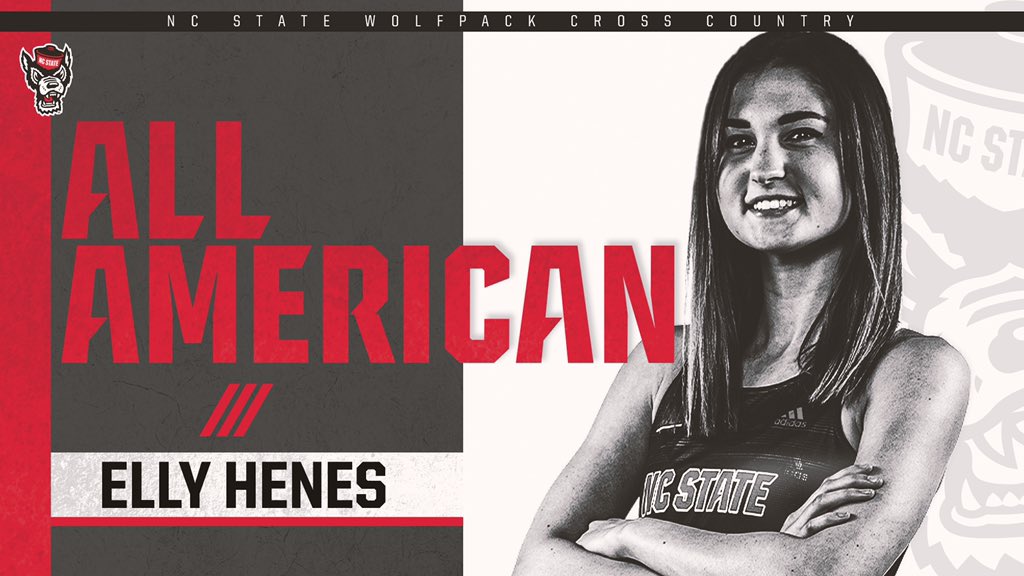 Freshman Kelsey Chmiel earned All-American honors, finishing 21st, which is the highest finish by a Wolfpack rookie since 2010.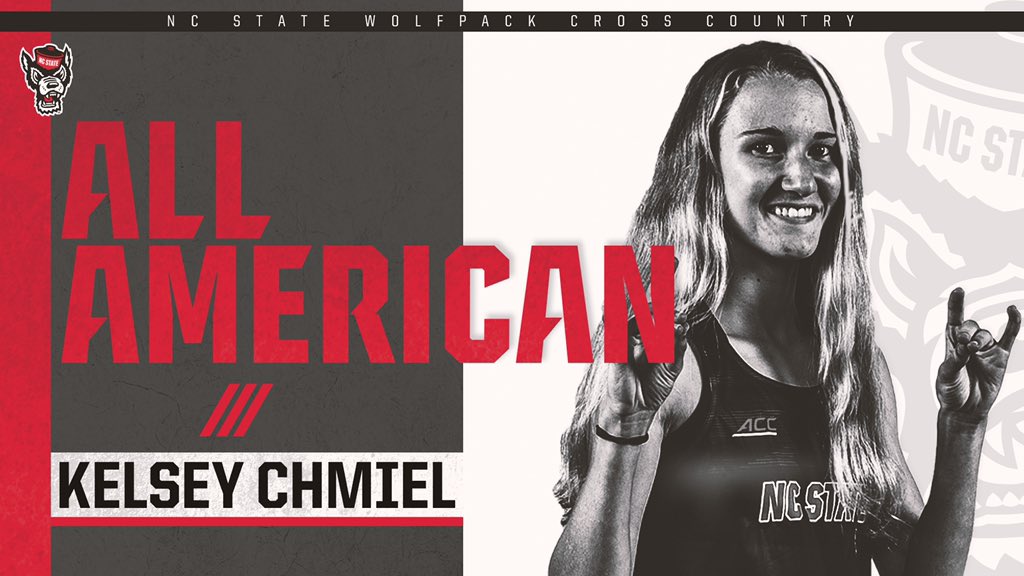 Junior Ian Shanklin finished 39th, earning the first All-American honors for the Men's team since 2013.