NC State Women's Volleyball Sweeps UNC For 1st Time Since 1991
RALEIGH, N.C. – For the first time since 1991, the NC State volleyball team defeated UNC-Chapel Hill in straight sets, 3-0 (25-22, 26-24, 25-16), Wednesday night inside James T. Valvano Arena at William Neal Reynolds Coliseum.
It was also the Wolfpack's first sweep in ACC play this season. Additionally, NC State recorded consecutive home wins versus UNC-CH for the first time since 1990-91 thanks to its 3-2 victory last season.
NC State moves to 14-12 on the year and 8-8 in conference play, while UNC-Chapel Hill falls to 7-18 and 3-13 against league opponents.
Quoting Hampton-Keith
Overall thoughts…
"We're obviously thrilled to win at home and sweep UNC-Chapel Hill," said head coach Linda Hampton-Keith. "It's a great rivalry match and we have a lot of respect for their program and the rivalry between us.
"It's always great to win at home and to do it in the fashion we did it, was really exciting."
Worth Noting
– NC State recorded a team attacking percentage of .290 for the match and limited UNC-CH to a .145 clip.
– The Wolfpack moves to 11-0 on the year when tallying a higher attacking percentage than its opponent.
– Additionally, the Pack is 11-3 this season when holding its opponent to a hitting percentage less than .200.
– NC State ranks second in the ACC in digs per set and tallied more digs than the Heels (54-37) to mark the 17thtime that the Wolfpack has out-dug its opponent.
Match Rewind
– NC State closed out the first set with five consecutive points to win the frame, 25-22, and take a 1-0 lead in the match.
– UNC-Chapel Hill went ahead 23-22 after a kill from Skylar Wine, but a service error followed and sparked a 5-0 run.
– Back-to-back kills from senior Teni Sopitan along with a bad set from the Tar Heels prior to a service ace from Kaylee Frazier powered the Pack to the first-set win.
– The second set featured 10 ties, but it was UNC-CH with a pair of critical attacking errors down the stretch that led to a pair of NC State points to clinch the set.
– NC State pulled ahead 24-22, but the Heels fought off two set-point opportunities to knot the set before the Wolfpack took the set, 26-24.
– A 7-2 run gave the Pack control of the third set, as NCSU grabbed a 15-10 advantage at the media timeout.
– Following a UNC-Chapel Hill service error, Keira Moore and Kylie Pickrell combined on a block to spark a Wolfpack run to close out the set, 25-16, and the match, 3-0.
Top Performers
– Sopitan led all players in the contest with 15 kills on 34 attempts to tally a .324 attacking percentage.
– Freshman Jade Parchment put down 10 kills to go along with 11 digs to notch her sixth double-double of the season.
– Lauryn Terry also turned in a strong offensive performance with nine kills and a match-high .643 attacking percentage, as she did not commit an error on 14 swings.
– Pickrell averaged nearly 14 assists per set, finishing the night with 40 assists in the three-set match and also contributed nine digs.
– Defensively, libero Makenzie Kuchmaner collected a match-high 16 digs.
Up Next
NC State will have a week until its next match, as the Wolfpack will host Syracuse on Wednesday, Nov. 21. First serve is slated for 2 p.m. inside Reynolds Coliseum.
Retweet the SWEEP! @packvball cruises past UNC-CH Wednesday evening at Reynolds Coliseum. #GoPack #ncsu pic.twitter.com/xQxaBzrHOu

— NC State Athletics (@PackAthletics) November 15, 2018
#TFW you 🧹 your rival for the first time since 1991 😃🙌 pic.twitter.com/BRTvQpEIq5

— Wolfpack Volleyball (@PackVball) November 15, 2018
NC State Women's Cross-Country Finish 5th at NCAA's, Men Finish 26th
Yesterday, NC State's Women's Cross-Country team finished 5th in the NCAA Championships, and the Men's team finished 26th.
Last year, the Women's team finished 13th, but the Top-5 isn't abnormal for the Pack, finishing there 3 out of the last 5 years.
This was a step back for the Men's team, finishing 11th in 2018.
Senior Elly Henes finished 10th in the nation, and earned All-American honors for the third time in her career, making her only 1 of 5 women in school history to do so. The last time a member of NC State's Women's team earned 3 consecutive All-American honors was in 1982-84 (Connie Jo Robinson).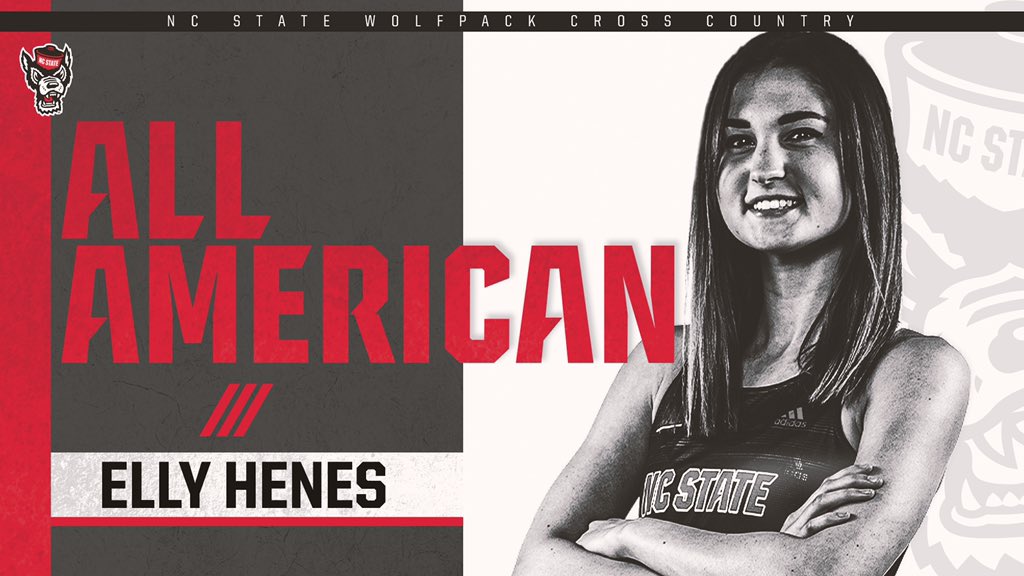 Freshman Kelsey Chmiel earned All-American honors, finishing 21st, which is the highest finish by a Wolfpack rookie since 2010.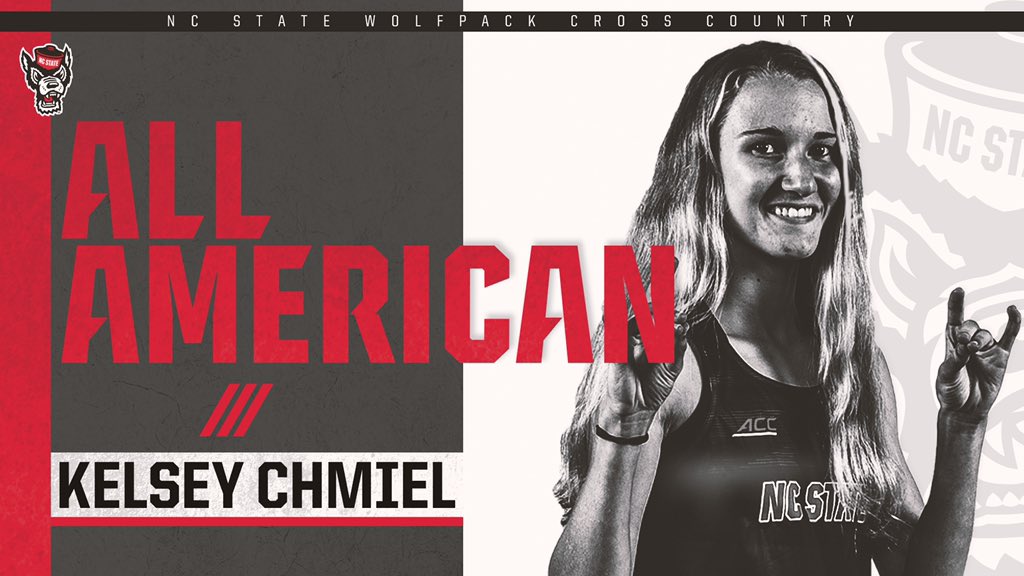 Junior Ian Shanklin finished 39th, earning the first All-American honors for the Men's team since 2013.