Nyheim Hines is Close To Breaking Colts Rookie Receptions Record
Former NC State Running Back Nyheim Hines has 3 games left in his rookie season, and his 52 receptions are the 5th most by a rookie in Colts history. If he keeps his current pace, he will finish the regular season with 64 receptions, which would tie Marvin Harrison for the 2nd most in a Colts uniform as a rookie. With that being said, he has had 7+ receptions in 4 games thus far, which could lead him to blow past Bill Brooks record.
He currently is projected to finish the year with the most receptions by a Colts rookie running back.
Hines will likely finish his rookie season ranked in the Top-10 for the most receptions by a rookie running back in NFL history. The fact that he has managed to do this while only starting 3 games is remarkable.
Philip Rivers Tied for 2nd Best Odds to Win 2019 NFL MVP
Football season is creeping up on us, and Vegas is itching for people to chuck money their way. According to some very early betting lines, NC State legend, Los Angeles Chargers Quarterback Philip Rivers is tied for the 2nd best odds to win the 2019 NFL MVP Award.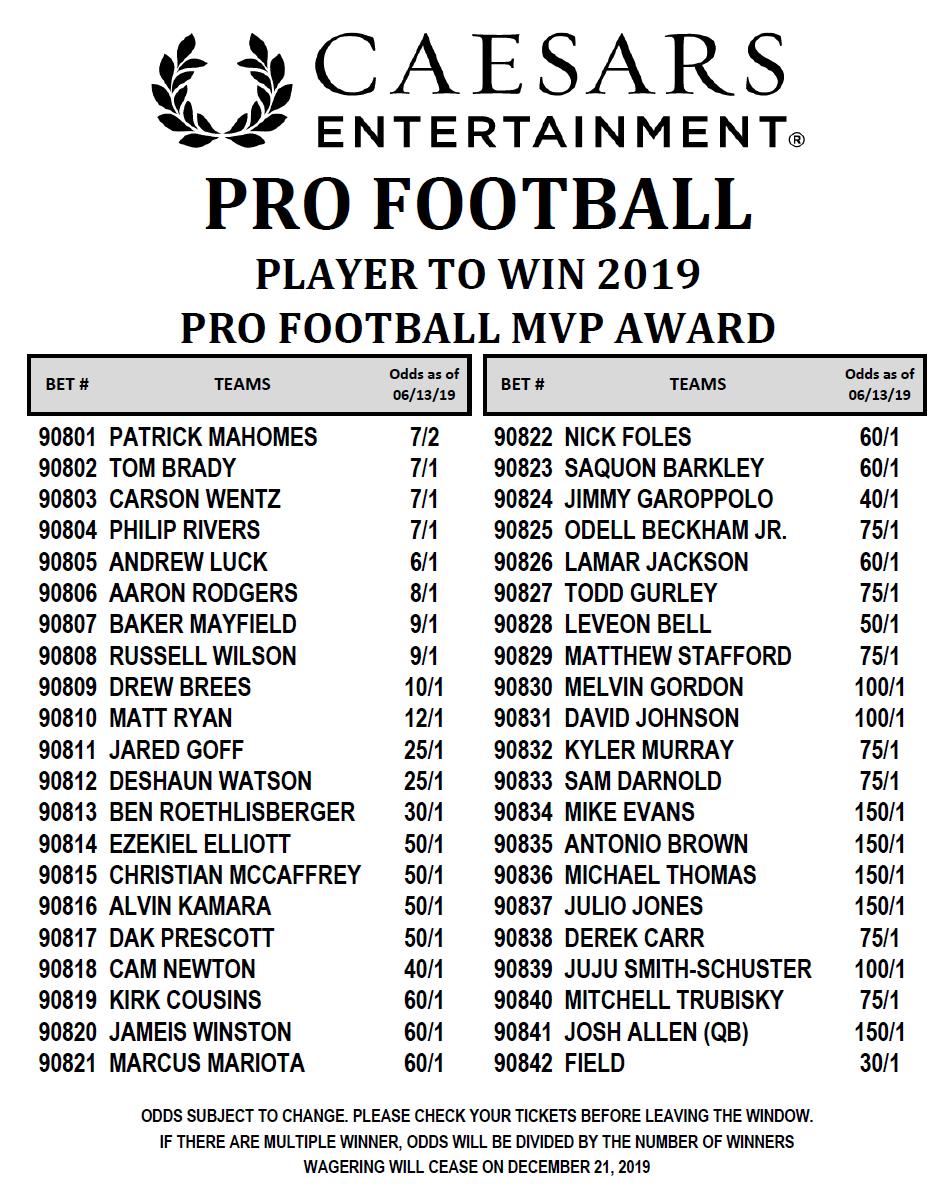 At the age of 36, Rivers' QB Rating of 105.5, 32 touchdowns, and 68.5% completion percentage, were all tied for the 2nd best marks of his 15 year career.
Last year Rivers ranked 8th in Completion Percentage (68.3%), 8th in passing yards (4,308), 6th in passing touchdowns (32), and 5th in QB Rating (105.5).
Rivers led the Chargers to a 12-4 record last year.