Jaylen Samuels Snags 7 Receptions in 1st NFL Start
Former NC State Swiss Army Knife Jaylen Samuels started the first game of his NFL career on Sunday in the Steelers 24-21 loss to the Raiders.
Even though Samuels was technically going to get the start, it was projected to be a running back-by-committee situation, splitting carries with Stevan Ridley. The end result was much more lopsided than the projection, with Samuels playing 48 snaps, and Ridley playing 8.
Truthfully, JaySam wasn't very effective running the ball, picking up 28 yards on 11 carries (2.5 yards per carry), but he was more effective than Ridley, who averaged 0.8 yards per carry. Samuels shined the most in the passing game, pulling in all 7 balls that were thrown his way for 64 yards. All but 2 of his receptions were behind the line of scrimmage, and he managed to pick up an impressive 76 yards after the catch against the Raiders.
Hey, Jaylen Samuels is it and deserves more snaps. Dude was a bright spot today. Fantastic job in the receiving game to really break tackles. Raw as a runner, but he has potential. Let him drop 10 pounds, get some burst, and watch this cat be a stud with Conner. #Steelers pic.twitter.com/mh23Xr4UrX

— Nick Farabaugh (@FarabaughFB) December 10, 2018
Jaylen Samuels' first catch. Nice extension. Good hand-eye coordination to win the second-chance opportunity. #Steelers pic.twitter.com/Yeg3A1iOtf

— Matt Waldman (@MattWaldman) December 10, 2018
James Conner hasn't been ruled out of Pittsburgh's crucial matchup against New England this Sunday, so we will have to wait and see what his involvement will look like.
Philip Rivers Tied for 2nd Best Odds to Win 2019 NFL MVP
Football season is creeping up on us, and Vegas is itching for people to chuck money their way. According to some very early betting lines, NC State legend, Los Angeles Chargers Quarterback Philip Rivers is tied for the 2nd best odds to win the 2019 NFL MVP Award.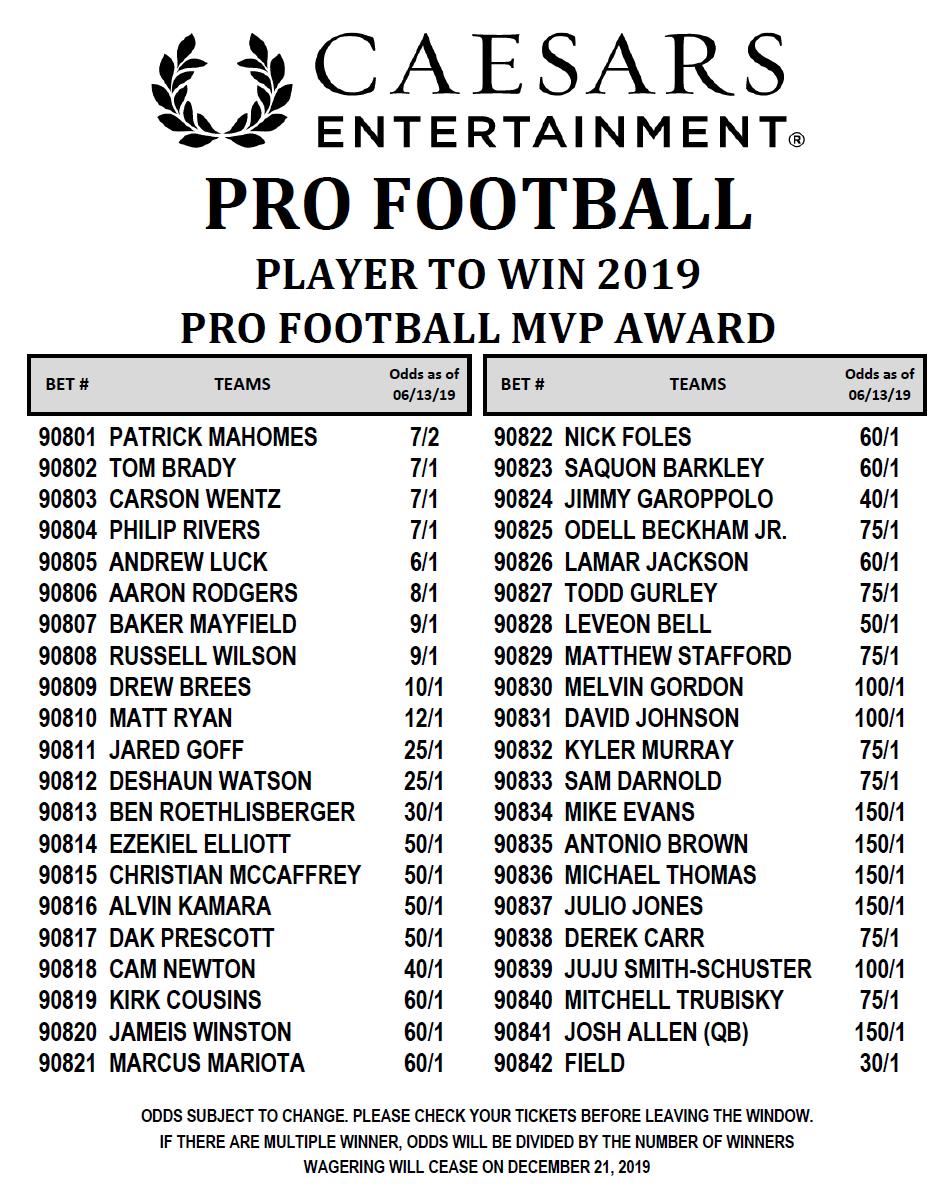 At the age of 36, Rivers' QB Rating of 105.5, 32 touchdowns, and 68.5% completion percentage, were all tied for the 2nd best marks of his 15 year career.
Last year Rivers ranked 8th in Completion Percentage (68.3%), 8th in passing yards (4,308), 6th in passing touchdowns (32), and 5th in QB Rating (105.5).
Rivers led the Chargers to a 12-4 record last year.