Philip Rivers Leads Historic Comeback Against Chiefs, Breaks the Curse
NC State legend Philip Rivers and the Los Angeles Chargers broke the curse last night, defeating the Chiefs 29-28 on Thursday Night Football, snapping a 9-game losing streak against Kansas City.
With LA trailing 28-14 with 3:50 left in the 4th Quarter, Rivers led the Bolts to an improbable comeback in Arrowhead Stadium.
In fact, it marked the 1st time in his career that he's led the Chargers back from a 14-point deficit with under 5 minutes to play.
The Chargers erased a 14-point deficit in the final 5 minutes to stun the Chiefs, 29-28.

Entering Thursday, teams were 0-88 this season when trailing by 14+ points in the final 5 min of regulation. Philip Rivers was 0-20 in his career in those situations. pic.twitter.com/7nk902lypr

— ESPN Stats & Info (@ESPNStatsInfo) December 14, 2018
With that being said, Rivers has been the king of the big comeback for over a decade now, recording 11 comebacks of 14+ points since 2006, which is the most by a quarterback during that time span.
After throwing two interceptions in the first half, Rivers couldn't have been more clutch in the second half, sealing the deal with two touchdown passes, with the last one coming with 4 seconds left on the clock.
River's threw a 1-yard touchdown pass to Mike Williams, and then instead of tying the game with an extra point, he went back to Williams successfully on a 2-point conversion to give the Bolts a 1-point edge.
He finished the night with 313 passing yards and 2 touchdowns (2 interceptions) on 26 of 38 passing.
The Chargers are now 11-3, and have clinched their 1st playoff birth since 2013.
The Chiefs fans aren't lovers of Rivers, but he decided to be courteous to them despite their boo's:)
So cold, Philip Rivers 😂

📺: NFL Network #LACvsKCpic.twitter.com/3ekleyIRJa

— NFL on ESPN (@ESPNNFL) December 14, 2018
Philip Rivers Tied for 2nd Best Odds to Win 2019 NFL MVP
Football season is creeping up on us, and Vegas is itching for people to chuck money their way. According to some very early betting lines, NC State legend, Los Angeles Chargers Quarterback Philip Rivers is tied for the 2nd best odds to win the 2019 NFL MVP Award.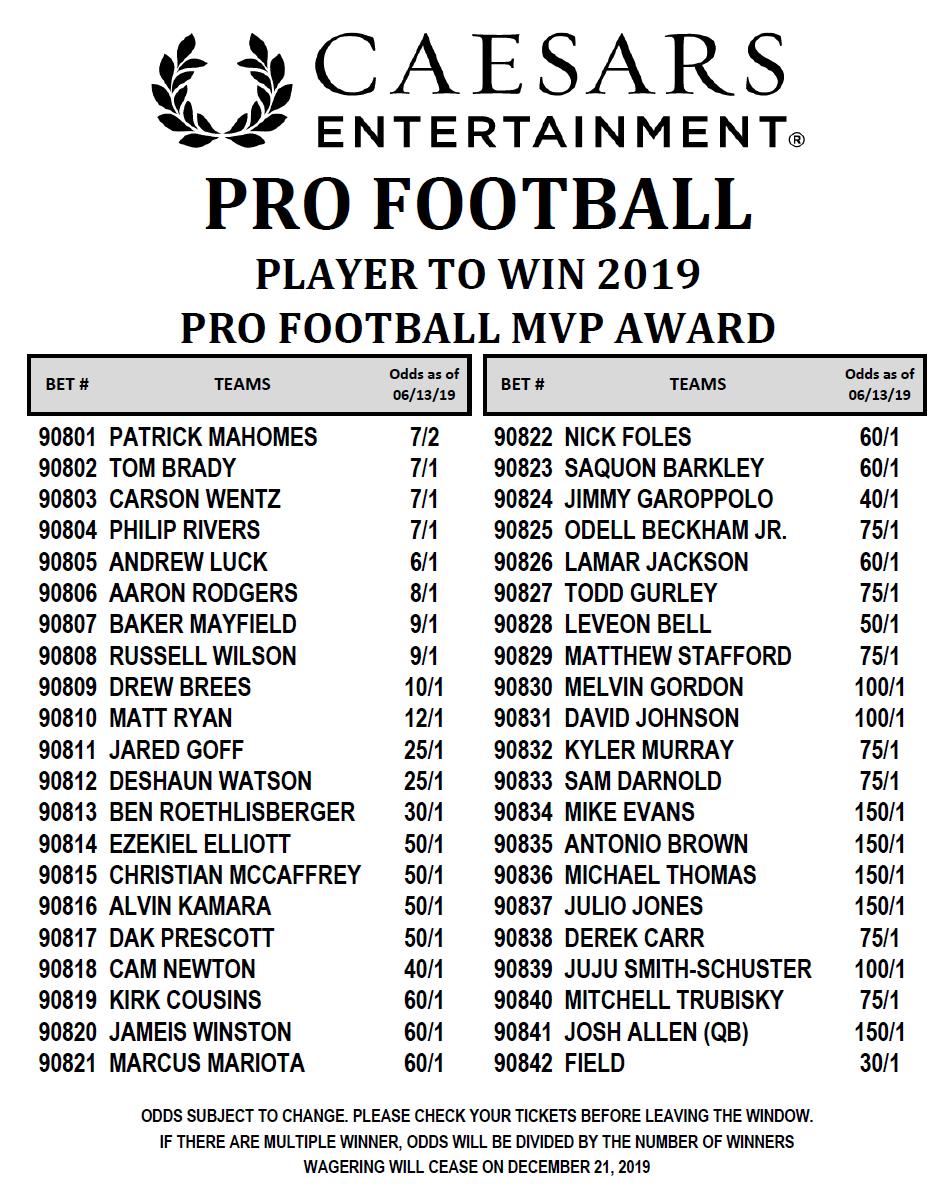 At the age of 36, Rivers' QB Rating of 105.5, 32 touchdowns, and 68.5% completion percentage, were all tied for the 2nd best marks of his 15 year career.
Last year Rivers ranked 8th in Completion Percentage (68.3%), 8th in passing yards (4,308), 6th in passing touchdowns (32), and 5th in QB Rating (105.5).
Rivers led the Chargers to a 12-4 record last year.