Sacha Killeya-Jones Gives His Reason For Leaving NC State
On February 13th, Wolfpack head coach Kevin Keatts shared in a postgame press conference that Kentucky transfer Sacha Killeya-Jones, who was sitting out the year under transfer rules, was no longer on NC State's roster.
Last night Killeya-Jones shared his reasons as to why.
Head Coach Kevin Keatts released a statement of his own.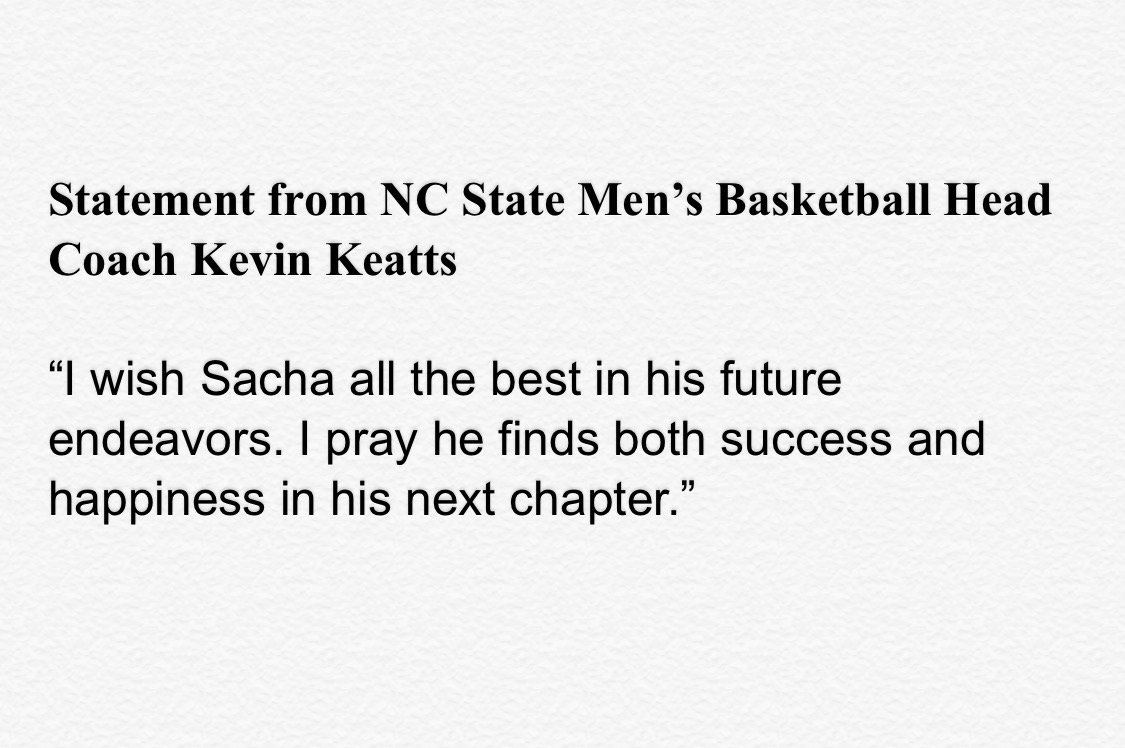 So here's the brass tacts.
Killeya-Jones already used 2 years of eligibility at Kentucky, where he averaged 3.3 points and 2.9 rebounds as a Sophomore.
That's not a recipe for leaving a program in the middle of your redshirt year to go pro. I don't care whether or not you were a 5-star recruit a couple of years ago.
From what I've heard, Killeya-Jones didn't leave the program on his own accord.
While I won't get into the specifics of why (which I could), a program that is needing depth in the frontcourt, doesn't dismiss a 6'11" former McDonald's All-American unless that player was a detriment to the team and the program.
The NEW & HUGE Video Board at PNC Arena has been Raised!
Back in the Spring, news broke that a new video board was going to be hung up in PNC Arena before NC State's upcoming Men's Basketball season, and today we got our first look at it raised up in the rafters.
Our new video board is ready for its BIG debut! Catch it in 4,000 sq. ft of glorious action at @CanesNHL & @packmensbball games this season! pic.twitter.com/2BXNOxWtes

— PNC Arena (@PNCArena) September 18, 2019
Screen within a screen. pic.twitter.com/f3GhBO19ZS

— Chip Alexander (@ice_chip) September 18, 2019
The video board is a whopping 4,000 square feet hanging in the air.
That's 180% larger than the old one.