NC State Wrestling Moves Up 2 Spots to #7, Individual Rankings Updated
After going beating #15 Cornell and Binghamton in Duals this past Saturday, the NC State Wrestling Team moved up two spots to #7 in the NWCA Coaches Poll.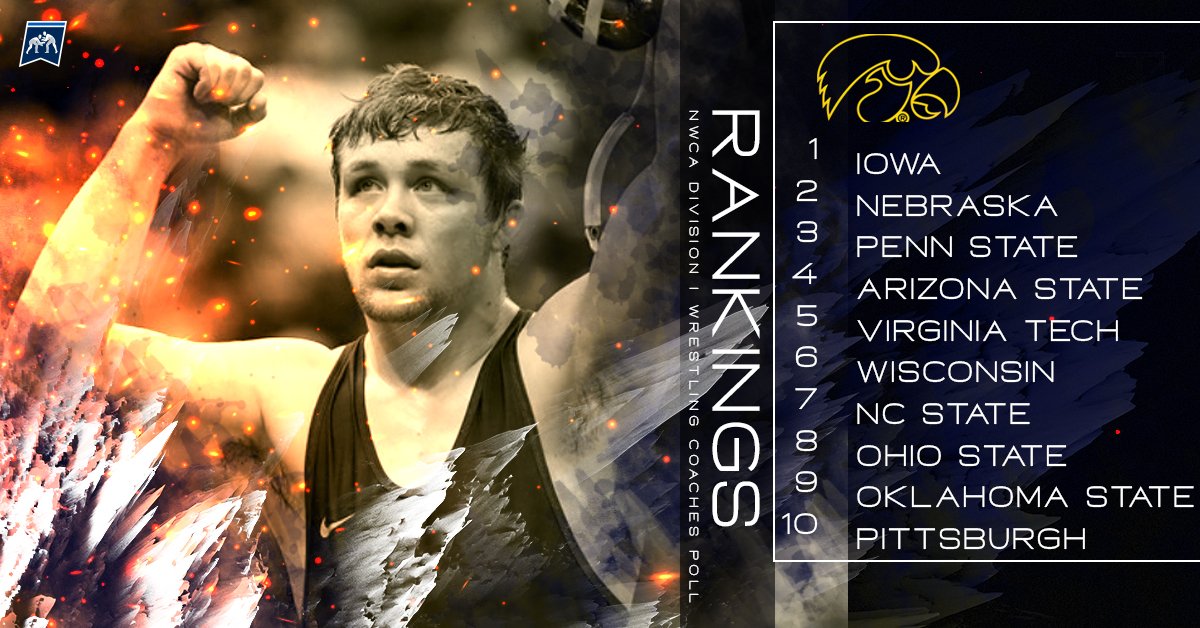 Also, InterMat has updated their individual rankings by weight class.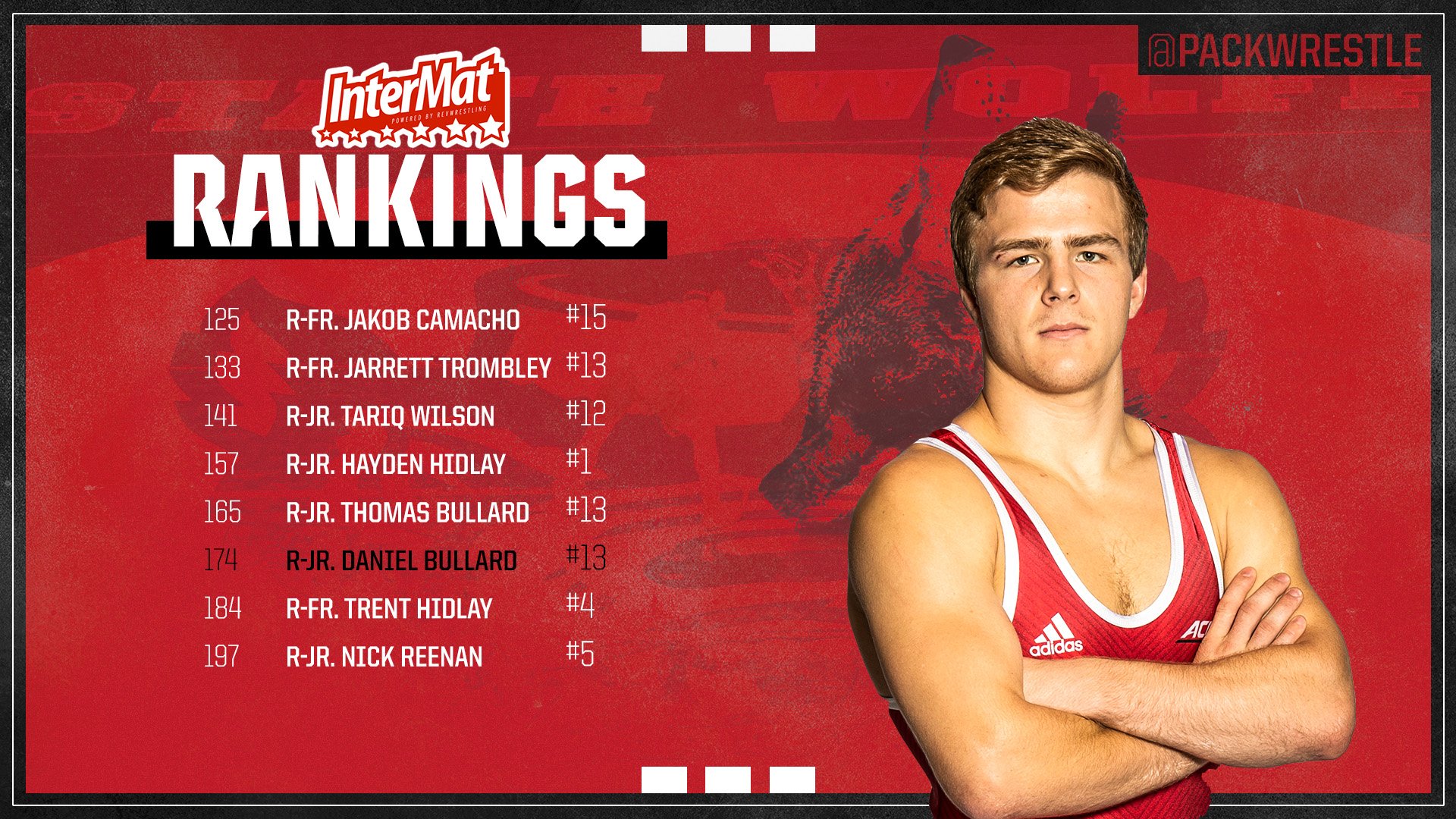 Notes
Redshirt Freshman Jarrett Trombley (133) moved up 1 spot to #13 (#12 OpenMat) after losing two close Top-10 battles.
Redshirt Junior Tariq Wilson (141) moved back 1 spot to #12 (#9 OpenMat) after going 2-0 against Cornell and Binghamton.
Redshirt Junior Thomas Bullard (165) moved up 1 spot to #13 (#15 OpenMat) after going 2-0 last Saturday.
Redshirt Junior Daniel Bullard (174) moved up 4 spots to #13 (#20 OpenMat) after going 2-0, highlighted by a victory over #11 Brandon Womack of Cornell.
Redshirt Freshman Trent Hidlay (184) made a huge jump from #14 to #4 (#4 OpenMat) after two Top-5 victories over in #3 Ben Darmstadt and #4 Lou DePrez.
Redshirt Junior Nick Reenan moved up 1 spot again to #5 (#10 OpenMat), despite not wrestling a match due to injury.
The NC State wrestling team will be back in action in the Cliff Keen Invitational in Las Vegas on December 6-7.
NC State's Pat Popolizio Earns 2020 ACC Coach of the Year Honors
NC State Wrestling Head Coach Pat Popolizio has been named the 2020 ACC Coach of the Year.
Pat Popolizio is our Coach of the Year! @PackWrestle's unbeaten dual season (15-0) was the first in the 91-year history of the program.🐺

The Wolfpack ended the year ranked No. 3 nationally. pic.twitter.com/FReAwzOF0T

— @ACCwrestling (@ACCWrestling) March 31, 2020
Under the leadership of Popolizio, NC State was undefeated in duals (15-0) for the first time in school history. He led the Wolfpack to an ACC Championship for the 3rd time in his time in Raleigh. The ACC title was NC State's 17th in school history, tying UNC for the most in conference history.
This is Popolizio's 2nd time winning the award. In sum, 3 NC State coaches have earned the honor, a total of 9 times now.
NC State finished the season ranked 3rd heading into the NCAA Tournament.