Men's Basketball: NC State Ranked 55th in First NET Rankings of 2022-23
The first NET Rankings of the 2022-23 Men's College Basketball season are out, and NC State is ranked 55th after their first 9 games (7-2).
(NET)
This marks the 5th season in which the NET Rankings have been used to as the NCAA's primary tool for evaluating teams, especially when it comes to NCAA Tournament selection time.
The NET includes more components than just winning percentage. It takes into account game results, strength of schedule, game location, scoring margin, net offensive and defensive efficiency, and the quality of wins and losses.
The number of Quadrant 1 wins and Quadrant 3/4 losses will be incredibly important when it comes time for NCAA tournament selection and seeding.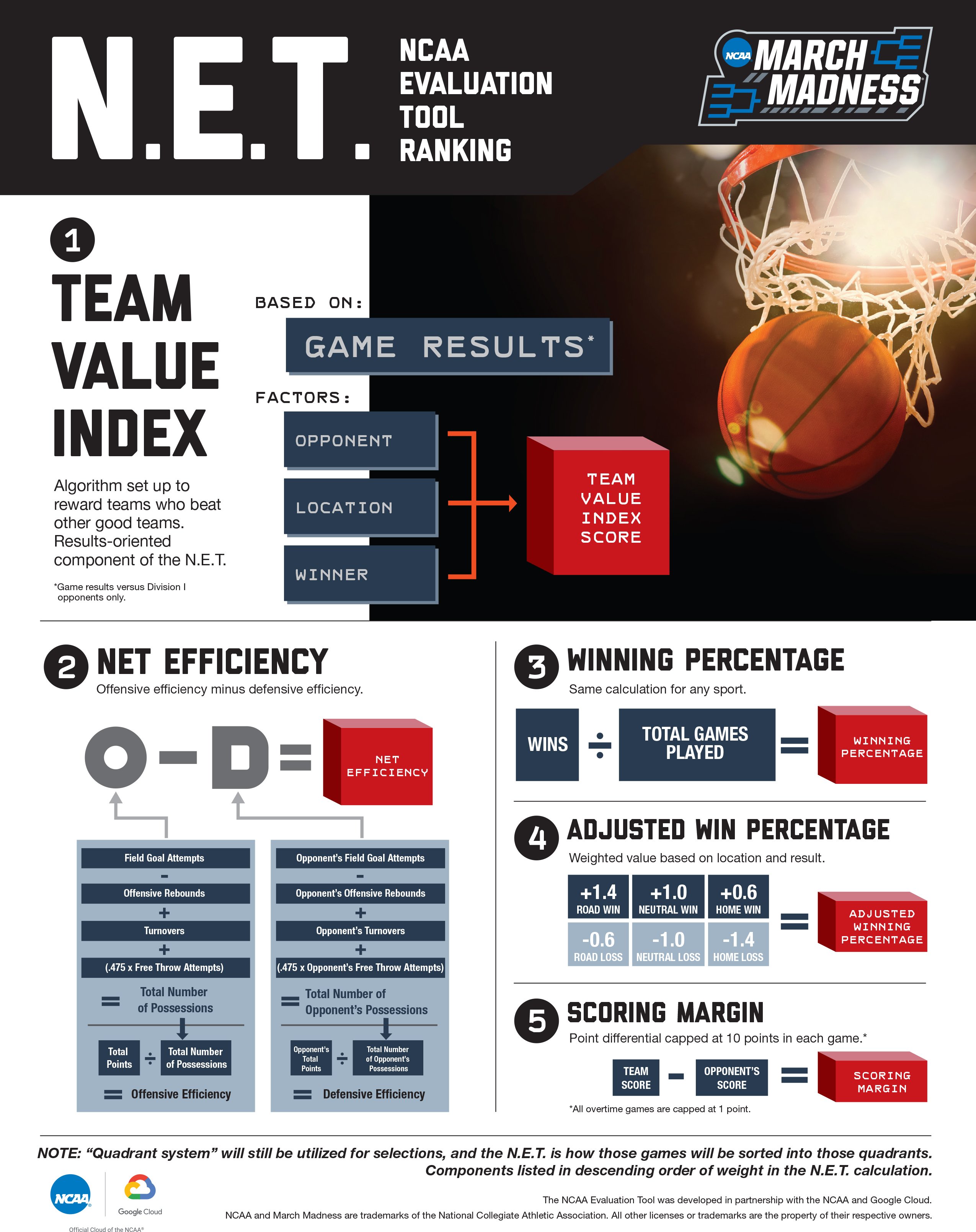 NC State's Men's Basketball Team is Having One of it's Best Runs in the ACC Ever
Heading into tonight's Top-25 matchup between #22 NC State and #8 UVA, the Wolfpack are in the midst of one of their best runs in ACC play since the conference was formed in 1953.
The Wolfpack are 9-4 in the ACC, but they have won 8 of their last 9 conference games.
The last time NC State went on a run like this in ACC Regular Season games was during the 1972-73 and 73-74 seasons, when the Wolfpack went 12-0 in ACC play.
12-0 (1972 & 73-74)
12 of 13 (1958-59)
8 of 9 (2022-23, 1961-61, 1954-55)
7 of 8 (1974-75, 1969-70, 1964-65, 1955-56)
6 of 7 (2005-06, 1979-80, 1960-61, 1957-58)