NC State in Rare Company with 2019 Draft Success
The Wolfpack has been on a run sending players to the pros the past two months, but did you realize that NC State is one of only two schools to have a player drafted in the 1st round of the 2019 NFL, MLB and WNBA Drafts.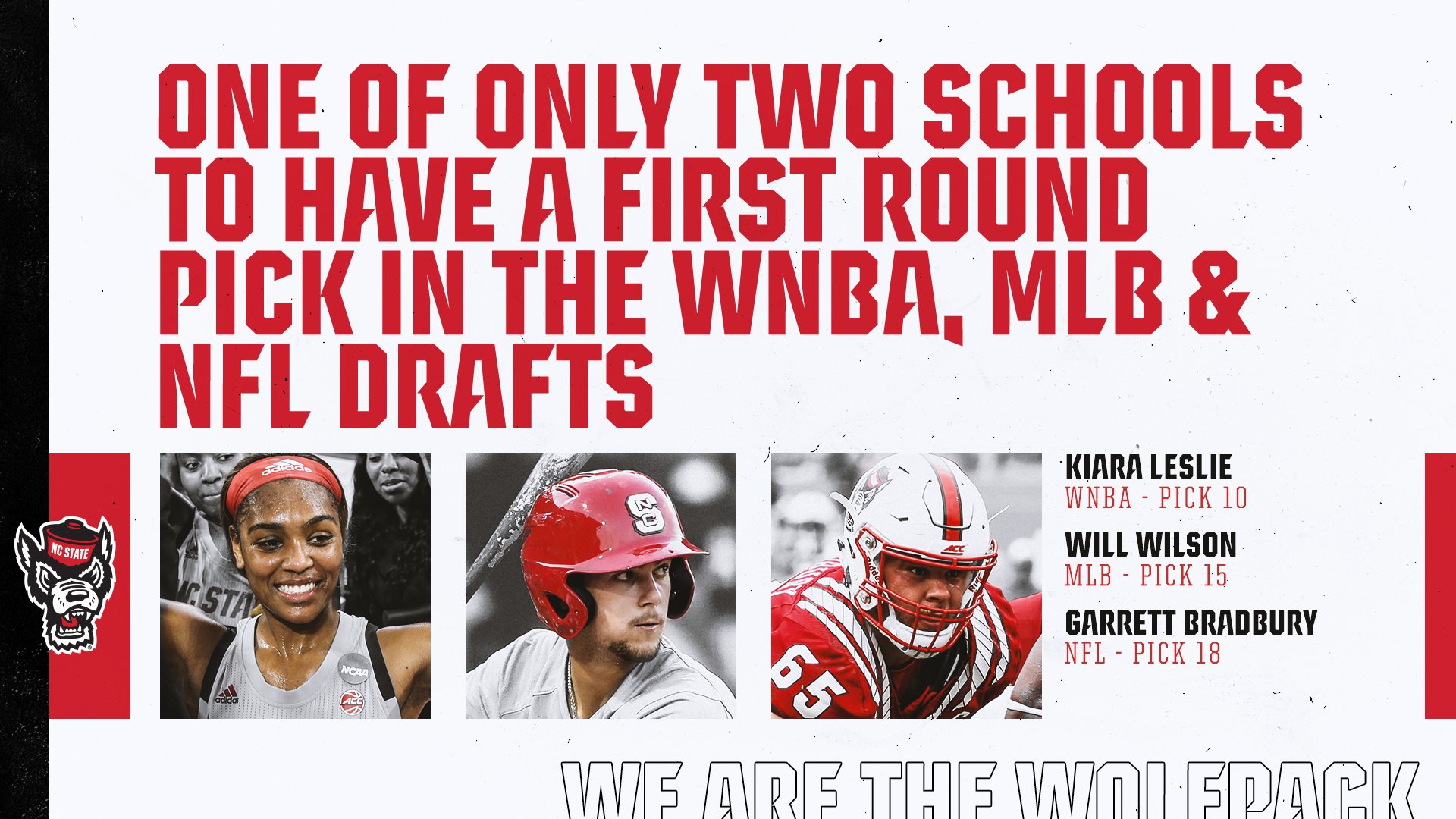 Kiara Leslie kicked things off, going 10th overall in the WNBA Draft to the Washington Mystics, becoming only the 4th former Wolfpack Women's Basketball player to be drafted in the 1st round.
Center Garrett Bradbury was next, drafted by the Minnesota Vikings with the 18th overall pick, becoming the 17th former Wolfpack football player to be taken in the 1st round.
On Monday, Junior Shortstop Will Wilson was the 15th overall player drafted in the 2019 MLB Draft, being scooped up by the Los Angeles Angels, becoming the 7th former Wolfpack baseball player to be 1st round pick.
NC State Women's Cross Country Team Wins 4th Consecutive ACC Championship, Men Finish 8th